PS5 Games Event Set For September 16 - Are a Price & Release Date Coming?
Sony has announced a PS5 event set to take place September 16. While the hardware maker has largely framed the stream as a games-focused affair, enthusiasts and industry analysts alike agree this may be the opportune time to announce the next-gen console's price and release date.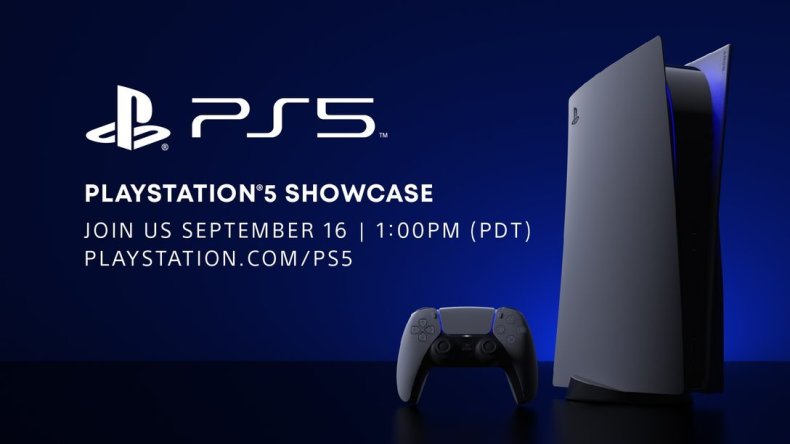 The news arrived via a PlayStation Blog post Saturday morning, titled "Watch Live: PlayStation 5 Showcase on Wednesday, September 16." In less than 100 words, Sony outlined what fans can expect to see from the 40-minute digital presentation. We've copied the source in its entirety below.
Before PlayStation 5 launches this holiday, we wanted to give you one more look at some of the great games coming to PS5 at launch (and beyond!).
Our next digital showcase will weigh in at around 40 minutes, and feature updates on the latest titles from Worldwide Studios and our world-class development partners.
Tune in live on Twitch or YouTube this Wednesday, September 16 at 1pm PDT / 9pm BST / 10pm CEST to see what's next for PS5.
Despite the post itself making no clear reference to a price and release date reveal for PlayStation 5, recent happenings around the industry might force Sony's hand on the matter. Following a leak earlier this week, Microsoft formally announced that its $499 Xbox Series X and $299 Xbox Series S would be hitting store shelves November 10. Now that PlayStation's biggest rival has shown its cards, it would make sense for Sony to do the same. Especially given the overall positive reaction to the budget-priced Xbox Series S in particular, the time seems right for PS5 to make some waves of its own. It's also worth noting that the source post does not specifically say pricing and release date will not be discussed, something Sony has qualified to temper expectations in the past.
As for the games we may see during PlayStation 5's 40-minute showcase, chances are we'll be privy to more from announced titles like Spider-Man: Miles Morales, Ratchet & Clank: Rift Apart, Gran Turismo 7 and Demon's Souls. Given that we don't yet know the release date of the PS5, we might soon learn precisely when all this high-profile software will arrive. While certain games like Miles Morales seem destined to be available on day one, the future is more nebulous for Ratchet & Clank, which has previously been described as a "launch window" experience. After Wednesday's showcase we may finally get an idea of how wide that window actually is.
We're only about one month removed from Sony's last PS5 info dump during a mixed PS4 and PSVR State of Play stream, but, as we inch closer to the console's projected launch window, the announcements to come are only going to get more exciting.
For now, however, all we can say is that the PlayStation 5 is slated to release his holiday season.
What are your thoughts on the September 16 PS5 event? Will we finally get a release date and price? Tell us in the comments section!