PS5 Release Frustration Prompts Flood of Memes From Unlucky Gamers Trying to Buy Console
The PS5 launches today and gamers are expressing their frustration at trying to get their hands on the sought after next-gen console through memes.
Pre-orders quickly sold out in September, so gamers have had to wait until today for their next chance to purchase the PlayStation 5. However, the process of buying the console at retailers like Best Buy, Walmart, and Target has been a stressful experience for some, given the high demand and limited stock.
On launch day, PS5 is being sold exclusively online. Therefore, the lucky customers who manage to purchase a console today will not be those who camp outside the stores in the early hours of the morning, but those who can refresh multiple tabs at once and checkout at lightning speed.
Unlucky gamers who haven't yet managed to purchase a console on launch day have taken to sharing memes on Twitter to share their disappointment.
Ryan shared a meme of a sad clown sitting at a computer and said: "how I look after staying up all night just to get no PS5 from Best Buy or Target"
One Twitter user shared a clip of Batman and Bane fighting in the Dark Knight Rises and said: "People fighting online at Walmart, Target, GameStop, and Best Buy for the PlayStation 5"
A Twitter user said: "Everyone with Walmart, Target, GameStop, and Best Buy in the tabs bar" with an image of a frustrated-looking LeBron James.
Max on Twitter shared the Sad Pablo Escobar meme which sees Pablo Escobar, played by Wagner Moura in the Netflix series Narcos, staring blankly in three different scenes, and said: "Me refreshing Best Buy 1 million times tryna get a PS5"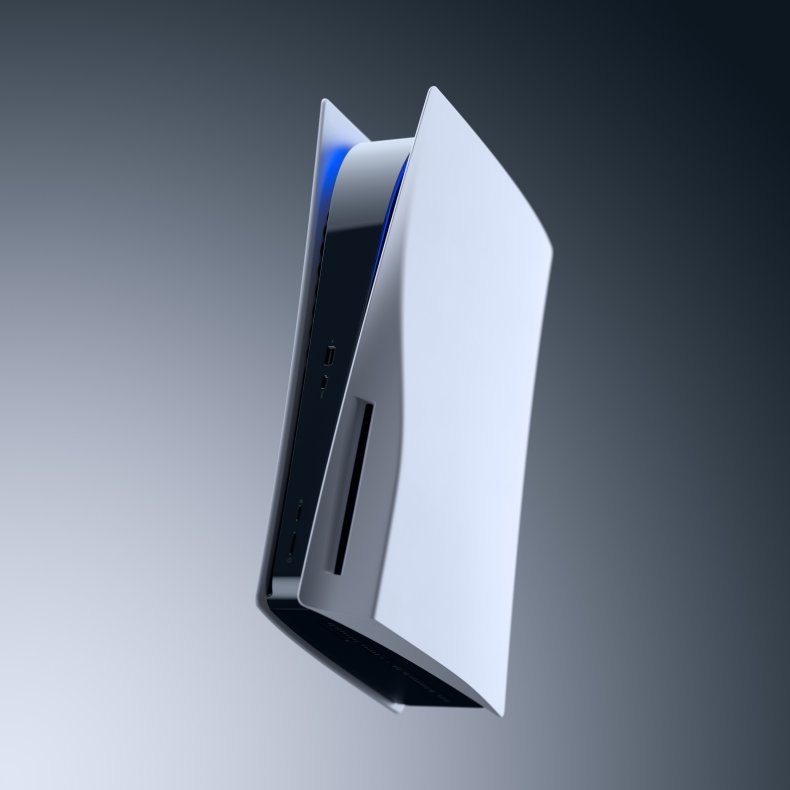 One Twitter user shared the Muscular Man Entering Restaurant meme and said: "Walking into Best Buy with no PS5 pre-order like." Customers who managed to pre-order the PS5 in September are able to pick up their console at a Best Buy store—those without pre-orders will not be as lucky.
Twitter user @DancingJosh shared a gif of a basketball player repeatedly missing hoops and said: "Me trying to cop a PS5 from Amazon/Best Buy/Target/Walmart/PlayStation direct"
Another user said: "Trying to get the XBOX and PS5 against these bots on Best Buy," with a video of basketball player Isiah Thomas saying: "I don't know what went into that process. I met the criteria to be selected—but I wasn't."
Any gamers who missed out on purchasing the PS5 in the early hours of launch day should still have hope. Walmart is releasing its PS5 stock in batches throughout the day and Target said it may sell the consoles in-store if there is stock available.
Additionally, the PS5 is featured in Best Buy's Black Friday ad while GameStop says it will be selling the PS5 exclusively in-store on Black Friday. Alternatively, check out our guide on how to buy the PS5 and prepare to start refreshing.
This graph from Statista below demonstrates the lifetime sales of Sony's PlayStation and Microsoft's Xbox consoles.