PS5 Restock Updates for Best Buy, Antonline, Target, Newegg and More
The PS5 is generally unavailable at major retailers two days before Christmas. Since being released in November the next-gen Sony Playstation console has been in such high demand that it sells out each time it is restocked.
The shortage of PS5 consoles is partly due to bots and scalpers buying up the consoles, leaving gamers empty-handed. Walmart said that when it restocked the PS5 on November 25, it blocked more than 20 million bot attempts to purchase the console in the first 30 minutes.
Despite retailers' best efforts, a largely online-only release has seen PlayStation fans compete with bots to get their hands on the console.
With only two days to go until Christmas, some die-hard PS5 fans may be tempted to buy a console from a scalper. However, while the regular PS5 price is $499 and the PS5 Digital Edition price is $399, the consoles are being sold for hundreds—sometimes thousands—more by third-party sellers and scalpers.
Retailers, like Target and Best Buy, have not announced any official dates for the next PS5 restock, and nowhere is listing PS5 for sale at the time of writing. But as the Sony consoles have often been released with little or no warning, there is a chance that they could become available over the holidays.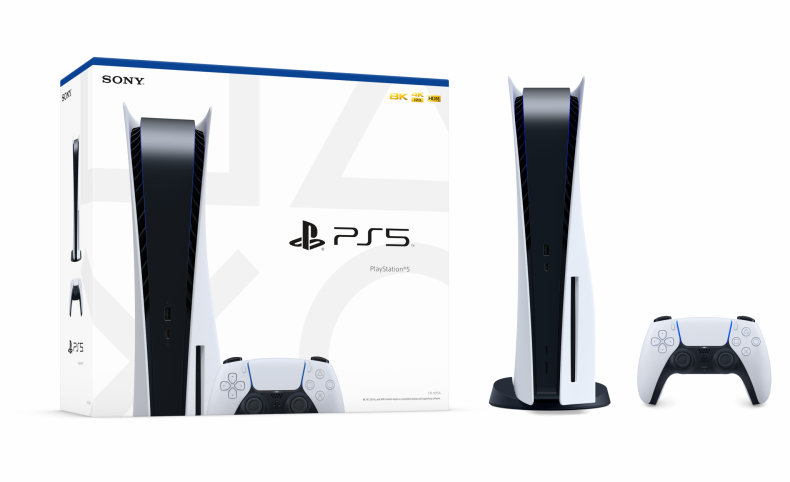 Best Buy PS5 Restock
Best Buy restocked the PS5 on Monday but the consoles have since sold out. The retailer did not alert customers as they did last week, so it is worth keeping an eye both on Best Buy's social media and website.
Target PS5 Restock
Target's PS5 availability varies by store, and it is not currently marked as sold out on the Target website. Head to Target.com to check local store has any stock, or use inventory checkers like PopFindr and BrickSeek, but remember that these should be used for reference only.
The console is only available with drive-up or order pick-up once it has been successfully ordered online, and the PS5 is limited to one per customer.
Walmart PS5 Restock
The PS5 is still not showing on the Walmart website as customers are still seeing the "Oops! This item is unavailable or on backorder" message. Walmart warned its customers about the PS5 drop last week, but keep checking the website in case the retailer quietly makes them available again.
Antonline PS5 Restock
Antonline said on Monday that it would be making limited quantities of the PS5 console available throughout the week, but that it would not be announcing when the consoles in stock. Instead, gamers are encouraged to keep checking the Antonline website as the PS5 could be listed at any time.
Newegg PS5 Restock
Newegg released more PS5 consoles at 8 p.m. ET on Tuesday and warned its Twitter followers ahead of time. Follow Newegg on Twitter and turn notifications on to be alerted when they release more stock.
Additionally, Newegg has an auto-notify option for its PS5 bundle which includes the PlayStation 5 console, DualSense controller, Demon's Souls, and an HD camera for PS5. Customers can register a Newegg account, enter their email address, and be notified when the $699 bundle is back in stock.
Newsweek has affiliate partnerships. If you make a purchase using our links, we may earn a share of the sale.