PS5 Restock Updates for Best Buy, Walmart, Target and More
The PlayStation 5 has been notoriously difficult to purchase since it was released in November 2020, but gamers' luck may change in 2021 as more restocks are expected.
Last week, DigiTimes reported that Sony could produce up to 18 million PS5 consoles in 2021. An increase in production would make the PlayStation 5 much more available than it has been in the first couple of months since it was launched. But right now, the PlayStation 5 remains elusive.
Following the holiday season when many customers were buying the next-gen Sony console as a Christmas gift, those who missed out may be wondering—when will the PS5 be back in stock?
Major retailers including Best Buy, Walmart, and Target, have not announced any official restock dates, but as anyone who has been trying to get their hands on a PlayStation 5 knows, the console is often dropped with no warning.
Find out below the latest updates on the PlayStation 5 at major retailers plus tips on how to maximize your chances of getting a console.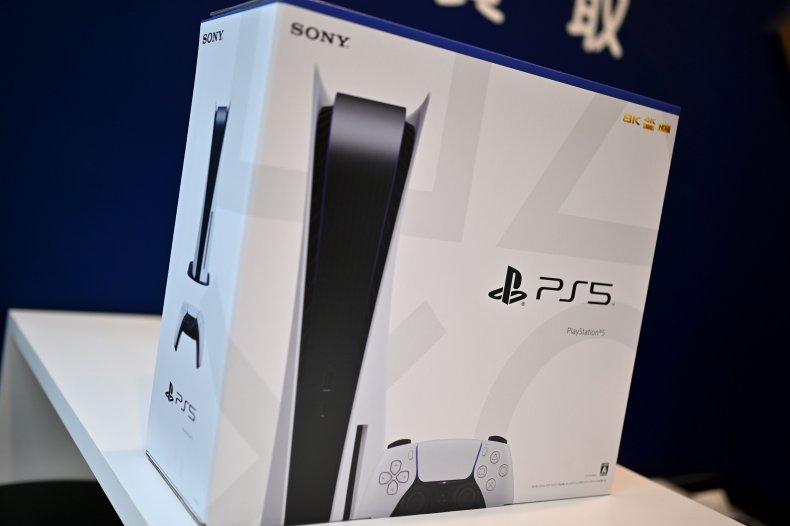 Best Buy PS5 Restock
Best Buy has not confirmed a PlayStation 5 restock but Twitter account @PS5_Restockk claims that there are rumors that Best Buy will drop PS5 stock today, January 4, at 12 p.m. ET.
It would be worth checking the Best Buy website at this time in case the rumors are true, but remember that this is not an official restock. At the time of writing, PopFindr suggests that Best Buy is generally out of PlayStation 5 stock.
As well as selling the PS5 for $499.99 and the PS5 Digital Edition for $399.99, Best Buy is also offering a bundle including Marvel's Spider-Man: Miles Morales for $549.98 and a bundle including the DualSense Wireless Controller for $569.98, though it is unclear if these will be included in the potential restock.
Walmart PS5 Restock
Previously, Walmart has alerted customers about PlayStation 5 restocks ahead of time. There are currently no planned restocks at Walmart and the PS5 does not appear on the website—the console's page currently says: "Oops! This item is unavailable or on backorder."
Walmart is preventing inventory checker websites like BrickSeek from displaying its PlayStation 5 stock information. Shoppers were using these websites to try and track down PS5 stock, though the inventory checkers' information is not always accurate, leading to confusion and frustration at Walmart stores.
Shortly after, signs were put up at Walmart stores alerting customers that the console would be available online only.
Target PS5 Restock
Target's PlayStation 5 stock varies by store as the consoles are only available to order online with pickup (when stock is available).
Shoppers can use the Target website to see if any stores within 50 miles have any PS5 consoles, though the website suggests that the PlayStation 5 is generally sold out at the time of writing.
There have been no official announcements about a Target restock in the near future, but there are rumors circulating on Twitter that the retailer will restock the PlayStation 5 sometime today or tomorrow.
Aside from these major retailers, shoppers should frequently check websites like Amazon, GameStop, PlayStation Direct, and Antonline. These retailers have not announced any planned restocks, but as the PlayStation 5 has been sporadically dropped with little to no warning it may be worth regularly checking these websites just in case.
Alternatively, follow Twitter accounts like @Wario64 who update their followers on the latest PlayStation 5 drops as they happen. Turn on notifications to be ready as soon as a link goes live, as the consoles are sure to sell out as soon as they become available.
Currently, the only way to purchase a PS5 is via scalpers through third-party websites such as eBay or Facebook marketplace. However, scalpers are selling the consoles for hundreds, if not thousands, more dollars than the regular retail price. Plus, they are largely responsible for the lack of available stock.
Newsweek has affiliate partnerships. If you make a purchase using our links, we may earn a share of the sale.