PS5 Restock Updates for Amazon, Newegg, Target, Best Buy, GameStop and More
The PlayStation 5 continues to prove frustratingly elusive for gamers, with the latest restocks all selling out in the blink of an eye.
Both versions of Sony's next-gen console have proved immensely popular since launching in November and supply issues mean restocks have been small and sporadic since.
The trend was temporarily inverted last week, when Amazon released new stock on Tuesday, followed by Sony Direct on Wednesday, while Antonline and Best Buy restocked their shelves on Friday. Newegg followed suit this week, but the PS5 and the PS5 Digital Edition are again out of stock.
Here's a breakdown of the latest PS5 restock information from Walmart, GameStop, Target, PlayStation Direct, Amazon and more.
Amazon PS5 Restock
Following a limited restock earlier this month, the PlayStation 5 is now sold out on Amazon.
Both versions of the console are listed as "currently unavailable" on the website, which also carries a message indicating Amazon does not yet know when or if the PS5 will be back in stock.
Unlike other retailers, Amazon does not usually announce stock drops ahead of time and it is worth following Twitter accounts such as @Wario64 and @GYXdeals, which often have insights on restocks.
Check PS5 restock at Amazon.
Antonline PS5 Restock
Both versions of the PS5 are out of stock at Antonline and the retailer hasn't yet indicated when it will release more stock.
It is worth noting, however, that Antonline has previously committed to making a limited number of next-gen consoles available every week and so far it has delivered more or less regularly on that promise.
Additionally, the retailer tends to reveal its restocks on Twitter, so gamers are encouraged to monitor Antonline's social media channels.
Check PS5 restock at Antonline.
Best Buy PS5 Restock
The PlayStation 5 is still unavailable at Best Buy after the latest restock sold out earlier this month.
The retailer is yet to announce when its next restock will drop, but gamers should monitor its social media channels and website for updates.
Check PS5 restock at Best Buy.
GameStop PS5 Restock
GameStop released its latest restock earlier this month, which included the PS5 as part of various bundles.
The consoles were quickly snapped up, however, and both versions of the PS5 are now out of stock.
The retailer alerted customers to the restock via its Twitter account, so gamers should follow GameStop's social media channels for the latest news.
Check PS5 restock at GameStop.
Newegg PS5 Restock
Early on Tuesday, Newegg released the Standard Version of the PS5 as part of a bundle with an extra controller for $999, but the restock quickly sold out.
The retailer is yet to indicate when the next restock will be.
Check PS5 restock at Newegg.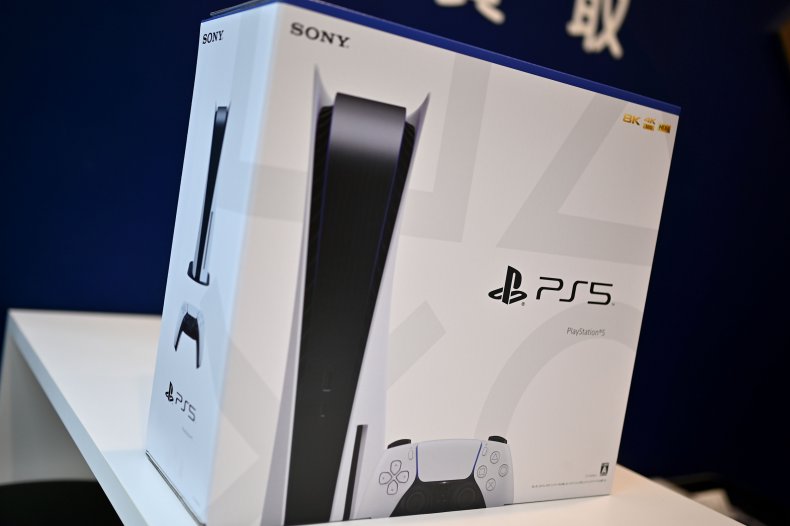 Target PS5 Restock
Both the PS5 Digital Edition and the Standard Edition remain out of stock at Target. The retailer restocked the former last week, but consoles swiftly sold out, while the latter has been unavailable since last month.
Before the consoles ran out, they were only available online, with drive-up or pick-up collection once the order had been placed. There was also a limit of one console per customer. Both conditions are likely to remain in place for future restocks.
As with other retailers, it is worth following accounts such @Wario64, @PS5Updates and @GYXdeals on Twitter to keep track of the latest updates.
Check PS5 restock at Target.
Walmart PS5 Restock
Walmart made more consoles available at the beginning of February, but these sold out quickly and the PS5 and the PS5 Digital Edition have been unavailable ever since.
The retailer has not yet announced when it will release more consoles.
Check PS5 restock at Walmart.
Newsweek has affiliate partnerships. If you make a purchase using our links, we may earn a share of the sale.