PS5 Production Not Cut Leading Up to Console's Release, Insiders Affirm
Those hoping to secure a PlayStation 5 this fall need not worry if a new report from Digitimes is any indication. While other qualified sources previously claimed coronavirus-related production woes had forced Sony to lower its projected console allotments by 4 million units, both Sony and those involved with the console's shipments disagree.
The quick Digitimes report reads "claims about TSMC having yield rates issues with its 7nm process manufacturing AMD chips for Sony's PlayStation 5 (PS5) games console are highly questionable, according to sources from Taiwan's semiconductor supply chain."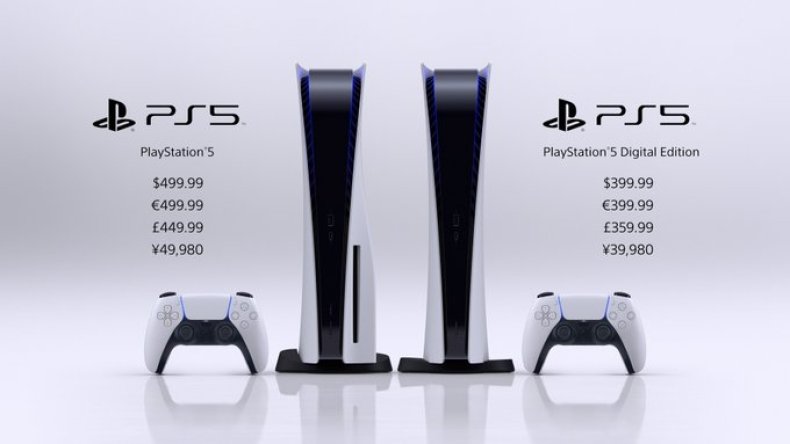 This news arrives two days after a Bloomberg report in which the publication's sources alleged production yields as low as 50 percent might mean there could be fewer PS5s on store shelves this holiday season. The potential shortcoming caused a 2.4 percent drop in Sony's stock shares, which placed them at their lowest level since July. In a rare move Sony directly refuted the claims, telling GamesIndustry.biz "we have not changed the production number for PlayStation 5 since the start of mass production." In other words, this recent Digitimes report affirms Sony's point of view.
Any delay in PS5 production would be a significant blow to gamers who just recently endured one of the craziest preorder fiascos in recent memory in an attempt to secure Sony's $399 and $499 next-gen console. Despite Sony officially telling its followers that preorders for the system would begin on Thursday, most major retailers opened reservations Wednesday evening. At the time of publication, it's difficult to find a PS5 just about anywhere.
In the face of high demand and an ongoing pandemic, however, Sony has doubled down on statements that suggest those who want a PS5 should be able to find one this fall. Speaking to the Washington Post, PlayStation CEO Jim Ryan said his company aims to have more PS5s available than PS4s when that system launched in 2013.
"For quite some time, in the early part of covid, that picture was far from clear," Ryan said. "Just as the supply things was unclear, would there be any market? Would anyone be allowed to go outside? Would any shops be open? This has been a year like no other. But all of that just reinforced our resolve, and the path we determined at the start of the year was absolutely the right one." To buttress that resolve, industry insider Daniel Ahmad claims Sony has invested in costly air freight methods to ship PS5s quickly ahead of launch.
Yet, despite these assurances, retailers like Amazon and Target have expressed concern that not everyone who preordered a PS5 will be able to get one on launch day. Friday afternoon Amazon sent an email to many of its PS5 preorder customers, saying "you may not receive this item on the day it is released due to high demand." Target has been a bit more reserved in its approach, simply delaying expected preorder delivery dates past the November 12 console release date. With many different factors in play it's difficult to know how PS5 allotments and shipments will actually play out, but it appears Sony is doing its part to get systems on shelves.
PS5 releases November 12.
Were you able to score a PS5 preorder? Will there be enough consoles to go around on launch day? Tell us in the comments section!