PS5 Restock Updates for Antonline, Target, Costco, Best Buy, Walmart and More
The PlayStation 5 continues to be elusive, with some retailers restocking the console with little warning and the few consoles available selling out almost immediately.
Target dropped some PS5 consoles in the early hours of Thursday morning and while some gamers got lucky, the restock quickly sold out. Find out below how to keep a track of PS5 restocks and which retailers are likely to have consoles soon.
Amazon PS5 Restock
The PS5 console is currently unavailable at Amazon.
Antonline PS5 Restock
Antonline was selling a PS5 bundle that came with an extra PlayStation 5 DualSense Wireless Controller, Marvel's Spider-Man: Miles Morales Ultimate Edition, Demon's Souls, Sackboy: A Big Adventure, and The Last of Us Part II Standard Edition PS4, for $829.94, but it has now sold out.
Antonline will be announcing any restocks on its Twitter profile at @Antonlinecom so keep an eye out for updates.
Best Buy PS5 Restock
The PS5 and the digital edition are both sold out at Best Buy.
Costco PS5 Restock
Costco is out of stock of the PS5. When Costco sold the PS5 initially, it was limited to one per customer and was available for members only. It may be worth bearing this in mind if and when Costco restocks the console.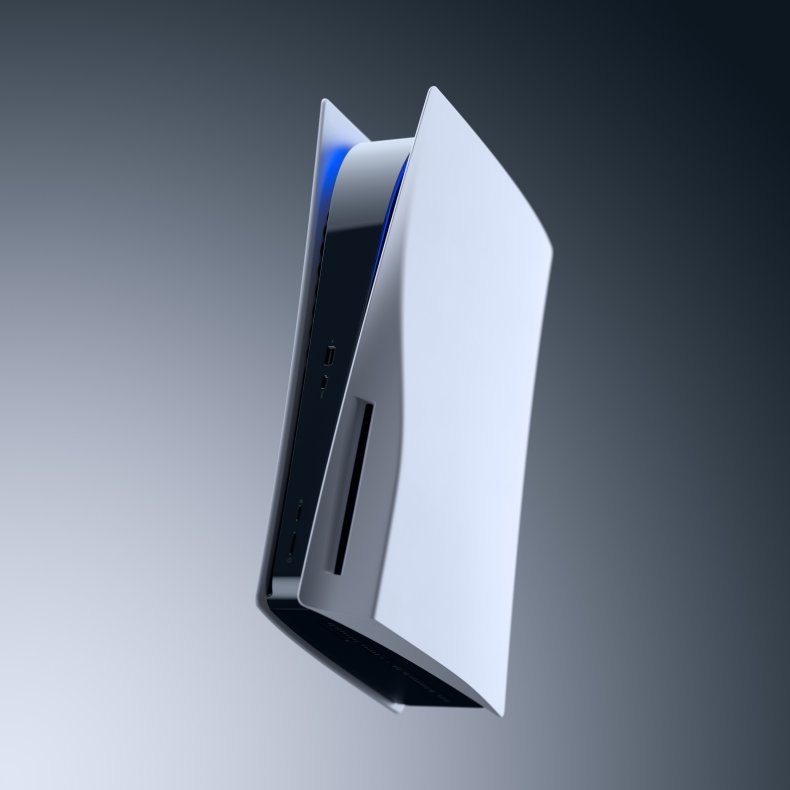 eBay PS5
There are dozens of PS5 consoles listed on eBay, but many cost hundreds of dollars more than the original price, with the most expensive listing being for nearly $10,000. Additionally, buyers should be wary of scams on eBay, with some scammers selling just the PS5 box or an image of the console.
GameStop PS5 Restock
GameStop appears to be completely sold out of the PS5 console. The PlayStation 5 is unavailable to buy on the GameStop website and the stores seemed to sell out of the consoles in store over Black Friday weekend.
PlayStation Direct PS5 Restock
Both PS5 consoles are out of stock at PlayStation Direct though PlayStation has said there will be more stock by the end of the year.
StockX PS5
Thousands of PlayStation 5 consoles have been sold on Stock X, with the lowest price sold at $651 and the highest at $1,310. Stock X could be a good option if you're desperate to get the console quickly and do not mind spending more than the original asking price. However, scalpers who resell the PS5 are part of the reason it's so difficult to purchase the console.
Target PS5 Drop
Target quietly restocked the PS5 in the early hours of Thursday morning but seemed to sell out online very quickly.
Target seems to still have some PS5 consoles in stock but availability varies by store. For example, according to PopFindr, a few stores in or near Los Angeles each appear to have 12 consoles in stock. If PopFindr's information is accurate, these PS5 consoles should be able to be purchased via the Target app and picked up in-store.
However, according to the Target website, the PS5 consoles are widely sold out, even after Thursday's drop. Use the PopFindr app as a guide and if it suggests there are Target stores with some in stock near your, check the app and call the store before turning up.
Walmart PS5 Restock
The PS5 console is out of stock at Walmart.
Newsweek has affiliate partnerships. If you make a purchase using our links, we may earn a share of the sale.