PS5 Restock Updates for Amazon, Antonline, GameStop, Target and More
The PlayStation 5 was restocked at Amazon on Wednesday and at Antonline on Thursday, but gamers need to act fast if they hope to get their hands on the Sony console this week.
Aside from these two restocks, the PS5 is largely unavailable at major retailers as demand for the console remains high. The console is unlikely to be widely available for a few months, so gamers who have not been able to purchase a PlayStation 5 since it was released in November may have a little longer to wait.
Find out below what the latest PS5 restock updates are for major retailers like Amazon, Antonline, Best Buy, GameStop, Newegg, Target, and Walmart.
Amazon PS5 Restock
Amazon restocked the PS5 on Wednesday but it has since sold out and both consoles are marked as currently unavailable. Amazon does not typically announce when it has restocked the PlayStation 5, instead, gamers are usually made aware by dedicated Twitter accounts.
Check PS5 restock at Amazon.
Antonline PS5 Restock
Antonline restocked the PS5 around 9.30 a.m. ET on Thursday morning and at the time of writing bundles are still available. The PlayStation 5 bundle comes with an extra DualSense controller, a PS5 camera, Demon's Souls, Marvel's Spider-Man: Miles Morales Ultimate Edition, and a 12 month PlayStation Plus membership for $829.94.
Antonline announced the restock on Twitter as usual, so gamers should follow @antonlinecom for more updates.
Check PS5 restock at Antonline.
Best Buy PS5 Restock
Best Buy's PS5 consoles and bundles are currently sold out and the retailer has not announced when it will have more in stock.
Check PS5 restock at Best Buy.
GameStop PS5 Restock
GameStop restocked the PlayStation 5 last week but the consoles have since sold out. GameStop announced that more stock was available on Twitter, so follow the retailer to be alerted when it next restocks.
Check PS5 restock at GameStop.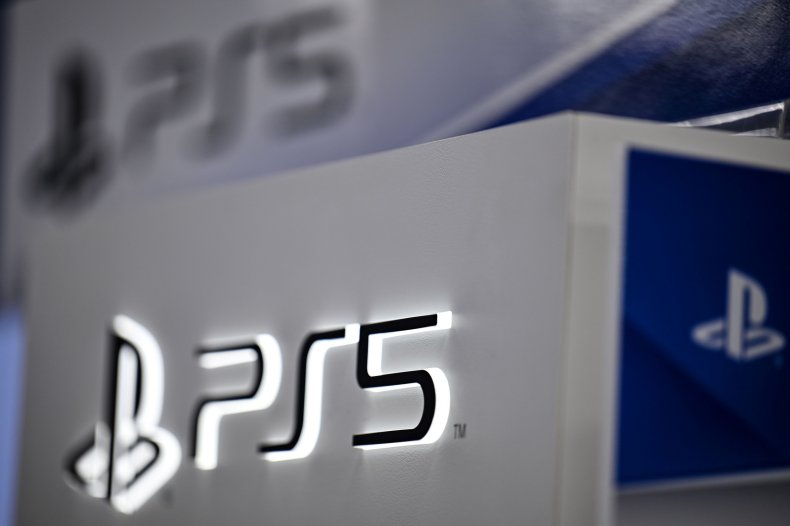 Newegg PS5 Restock
Newegg's PS5 bundles are currently out of stock but Newegg members can sign up to be auto-notified when more stock becomes available.
Check PS5 restock at Newegg.
Target PS5 Restock
The PlayStation 5 is currently sold out at Target. When more consoles become available, the stock will vary by location and will only be available to order online with order pick-up or drive-up.
Check PS5 restock at Target.
Walmart PS5 Restock
The PlayStation 5 is out of stock at Walmart, as is the PS5 digital edition. Walmart does not always announce when it will have more stock available but gamers generally find out from Twitter accounts dedicated to tracking PS5 restocks.
Check PS5 Restock at Walmart.
Newsweek has affiliate partnerships. If you make a purchase using our links, we may earn a share of the sale.