PS5 Restock Updates for Antonline, Best Buy, Target, Walmart and More
The PlayStation 5 was launched in November 2020. Nearly four months later, the console is still largely unavailable.
The Sony PS5 console is occasionally restocked at major retailers, but quickly sells out. The PlayStation 5 may not be available to purchase off the shelf for a few months. In the meantime, gamers have to try to stay on top of online restocks, and act fast when the consoles go live.
Find out below what the latest PS5 restock updates are for major retailers like Amazon, Antonline, Best Buy, GameStop, Newegg, Target, and Walmart.
Amazon PS5 Restock
Neither the PS5 nor the PS5 Digital Edition are currently available at Amazon. Amazon's website says: "We don't know when or if this item will be back in stock," and the retailer does not typically alert customers when more consoles become available.
Check PS5 restock at Amazon.
Antonline PS5 Restock
The PS5 was available at Antonline last week but has have since sold out. Antonline has not revealed when it will release more stock.
On Twitter, Antonline told its followers to "act fast" when it released the bundle. PlayStation fans should follow @antonlinecom on Twitter to be notified about the next restock.
Check PS5 restock at Antonline.
Best Buy PS5 Restock
Best Buy restocked the PlayStation 5 last week but has now sold out. Best Buy does not usually tell its customers when more stock will become available, so gamers should follow Twitter accounts like @Wario64 for updates.
Check PS5 restock at Best Buy.
GameStop PS5 Restock
Last week, GameStop released a limited number of PS5 consoles, which quickly sold out.
However, as GameStop announced the restock on Twitter, gamers should follow the retailer to be notified when it next restocks the PlayStation 5.
Check PS5 restock at GameStop.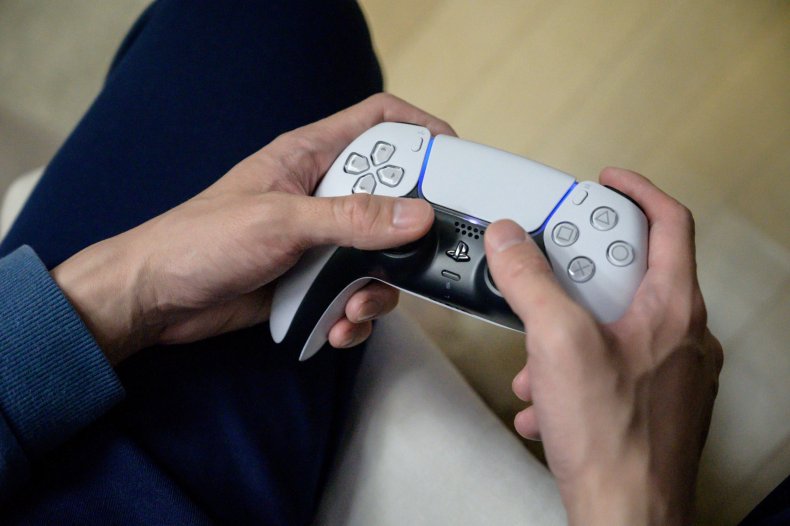 Newegg PS5 Restock
The PS5 is currently sold out at Newegg, but members can sign up to be auto-notified when more stock becomes available.
Check PS5 restock at Newegg.
Target PS5 Restock
Target is currently sold out of both the PS5 and the PS5 Digital Edition, and when the retailer has more available, the stock will vary by location. The PlayStation 5 will be available to order online with orders ready for pick-up and drive-up.
Check PS5 restock at Target.
Walmart PS5 Restock
Walmart does not currently have any PlayStation 5 consoles available and the retailer has not revealed when they will have any more available.
Check PS5 Restock at Walmart.
Newsweek has affiliate partnerships. If you make a purchase using our links, we may earn a share of the sale.