PS5 Restock Updates for Antonline, GameFly, Sony Rewards and More
The PS5 was restocked at two retailers, Antonline and GameFly, on Thursday but they have since sold out. However, gamers who missed out yesterday should keep an eye on Sony Rewards, which said that it will be restocking the PlayStation 5 sometime today. At the time of writing, the retailer has not revealed at what time the consoles will be available.
Other major retailers, like Walmart, Target, and Best Buy, are generally sold out, but as they infrequently make limited stock available, it is worth keeping an eye on their social media pages.
To be ready when more PlayStation 5 consoles become available, find out what the latest PS5 restock updates are below, plus how to maximize your chances of getting your hands on the next-gen Sony console.
Antonline PS5 Restock Update
Antonline released PS5 bundles on Thursday, January 14. The bundle, which was selling for $829.94, included an extra DualSense Wireless controller, PS5 HD camera, Marvel's Spider-Man: Miles Morales Ultimate Edition, Demon's Souls Standard Edition, and The Last of Us Part II.
Antonline alerted its Twitter followers to the drop, which has since sold out. If you missed out this time, make sure to follow Antonline on Twitter to be ready for the next restock. The retailer told Newsweek that it aimed to make more next-gen consoles available each week.
GameFly PS5 Restock
GameFly restocked the PS5 for their members on Thursday but they quickly sold out. Gamers who missed out can register for a GameFly account and then sign up to be alerted when the retailer restocks next-gen consoles.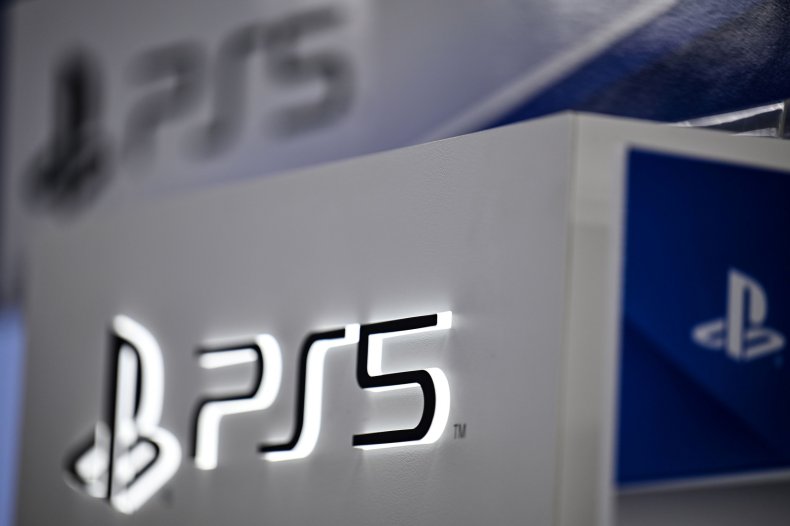 Sony Rewards PS5 Restock
Sony Rewards is making a limited number of PS5 available sometime today, January 15. The retailer said that they would be announcing the drop on Twitter and encouraged its followers to turn on notifications, and said: "Stay tuned and we'll let you know when they are live on the site."
Best Buy PS5 Restock
The PS5 is currently sold out at Best Buy and the retailer has not announced when more consoles will be available. Best Buy has previously announced when consoles would become available ahead of time, so keep an eye on Best Buy's social media pages.
Walmart PS5 Restock
Neither the PS5 nor the PS5 Digital Edition is displaying on the Walmart website as customers are met with the following message: "Oops! This item is unavailable or on backorder." Walmart has not announced when more PlayStation 5 consoles will be available.
Target PS5 Restock
Target's PS5 stock varies by store and customers are encouraged to check the Target website to see if stores within 50 miles have any stock. The PlayStation 5 consoles are limited to one per customer and are available with drive-up or order pickup.
Amazon PS5 Restock
The PS5 is not available on Amazon right now and the retailer does not announce its drops ahead of time. To purchase a PS5 from Amazon, customers will have to frequently check the website or follow PlayStation 5 restock accounts on Twitter to be alerted.
Costco PS5 Restock
The PS5 is out of stock at Costco right now, but if more stock becomes available, it will be limited to members only and limited to one per customer.
Newsweek has affiliate partnerships. If you make a purchase using our links, we may earn a share of the sale.