PS5 Restock Updates for GameStop, Best Buy, SUP3R5 and More
The PlayStation 5 was restocked by GameStop and Best Buy on Thursday, but many gamers were left empty-handed as the demand for the next-gen Sony console remains sky-high.
The difficulty of purchasing a PS5 has been recognized by gaming insider @Wario64, who tweeted: "Sept 16th was the easiest day for getting PS5s lol," referring to the PS5 pre-order date nearly four months ago.
Since then, the PS5 has continued to sell out with every restock, leaving thousands of fans disappointed. The PS5 continues to sell out partly due to the immense demand from gamers and PlayStation fans, but also due to scalpers and bots buying up large quantities of the PS5 console to sell on for profit.
Nevertheless, retailers are sporadically releasing the PS5 console, and gamers who are up-to-date with the latest restock updates and who know where to look may be lucky enough to finally get their hands on the latest PlayStation sometime soon.
GameStop PS5 Bundle
GameStop released PS5 consoles and bundles on Thursday afternoon. One PS5 bundle included Marvel's Spider-Man: Miles Morales, Demon's Souls, and a $20 GameStop gift card, and sold for $729.99. A PS5 digital edition bundle with accessories and a $20 GameStop gift card was selling for $629.99.
On Twitter, @Wario64 alerted his followers to GameStop's PS5 drops and shared links. To be ready when a retailer releases more PS5 stock, it would be worth following @Wario64 and turning on notifications.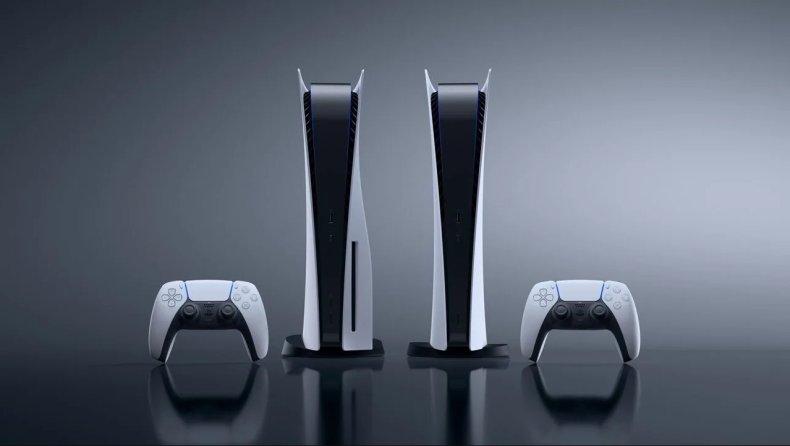 PS5 Best Buy Restock
Best Buy also released more PS5 stock on Thursday afternoon. Twitter users complained of issues with trying to purchase a PS5 from Best Buy, including dealing with the website crashing, not being able to add the console to their cart, and the common issue with consoles selling out within minutes.
Best Buy did not alert their customers that a drop was coming, and like the GameStop restock, many gamers found out that the PS5 was available via Twitter users such as @Wario64.
PS2-Themed PS5
A PS2-themed PS5 console is set to be released today at 3 p.m. ET. The company behind the retro-inspired modified consoles, SUP3R5, says it will be releasing 304 limited-edition black PS5.
However, on Thursday, SUP3R5 told hopeful shoppers to manage their expectations as they claim to have 54,000 people on a "waitlist." Be aware: anyone interested in trying to buy the throwback-themed console will do so at their own risk, as SUP3R5 is not affiliated with Sony.
PS5 Restock Updates
The PS5 is currently sold out at major retailers such as Walmart, Target, and Amazon, and these retailers have not announced any launch dates coming up in the near future. However, as the retailers do not always warn customers of PS5 drops ahead of time, more stock may be coming sooner than we think.
To be alerted if and when more PS5 stock drops, be sure to follow major Twitter accounts that alert their followers of restocks, and be sure to check back at Newsweek for more updates.
Newsweek has affiliate partnerships. If you make a purchase using our links, we may earn a share of the sale.