The PlayStation 5 will be restocked at a major retailer today, December 15, giving gamers a chance to get their hands on the highly coveted console. Best Buy will be releasing both the PS5 and Xbox Series X consoles online, and thanks to the heads-up from the retailer yesterday, this may be shoppers' best bet of getting their hands on a console.
However, those who are unlucky still have a chance of purchasing the PS5 ahead of Christmas Day. Find out below what the latest updates are for major retailers including Amazon, PlayStation Direct, and Walmart.
Best Buy PS5 Drop
Best Buy will restock the PS5 console today. The PlayStation 5 console will be available to order online only, with curbside pickup, as will the Xbox Series X console.
But when is Best Buy restocking the PS5? All we know is that the next-gen consoles will be available to purchase at Best Buy online sometime after 9 a.m. eastern time/8 a.m. central time on December 15, but a specific release time has not been announced.
Be ready on the Best Buy website from 9 a.m. ET just in case, but prepare to wait a while.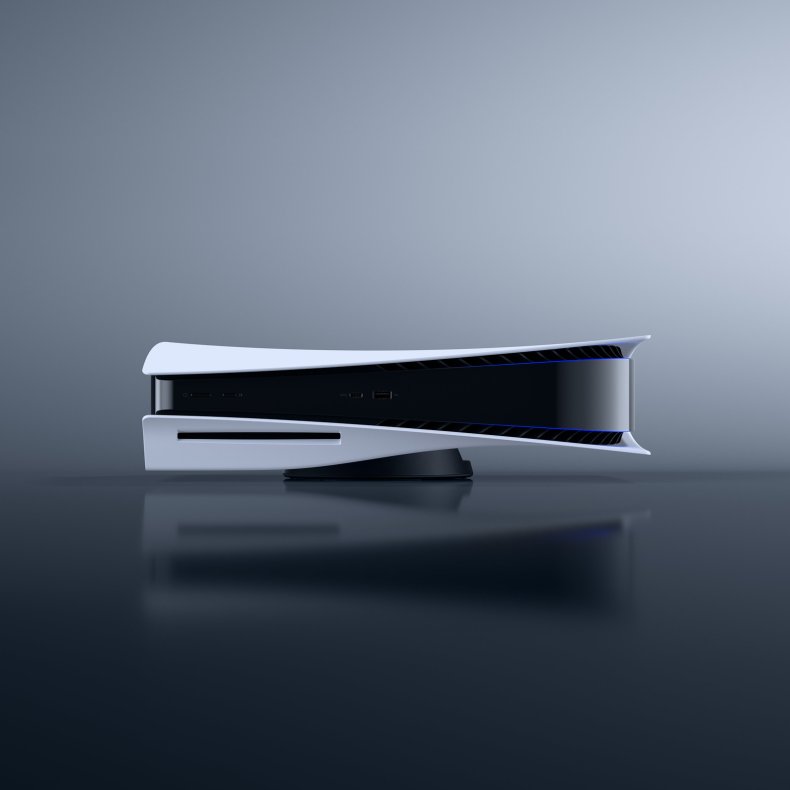 Amazon PS5 Restock
The PS5 is currently unavailable on Amazon. The retailer has been releasing more stock with no warning, so one of the only ways to be ready to purchase a console through Amazon would be to follow Twitter accounts posting about the PS5 restock and turning notifications on.
Walmart PS5 Restock
Walmart is expected to move PS5 sales online-only sometime soon for the foreseeable future. The move to online comes as Walmart customers gathered at stores as inventory checker apps suggested that they had stock, only for employees to say they did not have consoles or that they were unable to sell them.
Now, customers have reported seeing signs at Walmart stores alerting them that the consoles will no longer be available in-store. However, the PS5 consoles are still unavailable on the Walmart website so it is unclear when they will be restocked—though there are rumors of restocks on December 21 and December 28.
Target PS5 Restock
Target is generally out of stock but inventory varies by store. Target will be selling the PS5 online only with drive-up or order pick up, when stock becomes available.
Inventory checkers BrickSeek and PopFindr are still showing stock information for the PS5 at Target, so keep checking to find out if your local Target has any consoles.
Belk PS5 Drop
Belk released PS5 consoles last night exclusively for its Premier and Elite Belk credit cardholders. Shoppers who are not Belk members appeared to be able to purchase the PlayStation 5, only for their orders to be canceled.
Belk says that the PS5 drop was directly advertised to members but it appears that a link was shared with non-members. Gamers hoping to buy the PS5 were therefore not aware that the drop was intended only for members.
Belk has told non-members that the money that was taken from their accounts were authorization holds that will fall off in three to seven business days. The retailer has said that the PS5 is now out of stock.
PlayStation Direct PS5 Restock
There is no confirmed PS5 drop for PlayStation Direct today but as the retailer does not tend to announce restocks ahead of time, it's worth keeping an eye on the site just in case. The PS5 has typically been restocked on PlayStation Direct between 3 p.m. and 7 p.m. ET.
Once the PS5 queue opens on the website, shoppers may wait a few minutes or an hour as the queue system seems to be random.
Newsweek has affiliate partnerships. If you make a purchase using our links, we may earn a share of the sale.