PS5 Restock Updates for PlayStation Direct, Target, Walmart and More
The PS5 only becomes available a few times a week—if at all—and even then, the next-gen Sony console tends to sell out within minutes. Gamers hoping to purchase the PlayStation 5 need to keep an eye on retailers and be prepared when stock becomes available.
Trying to purchase a PS5 console may remain difficult for a few more months until Sony is able to increase production to meet demand. Until consoles are widely available on retailers' shelves, PlayStation fans will have to keep trying to get lucky with online drops.
PS Direct PS5 Restock
PlayStation Direct released a limited number of PS5 consoles on Tuesday and sold out within an hour. Gamers were alerted to the restock by @Wario64 on Twitter, who shared a link to the PS Direct queue nearly 40 minutes before it opened.
However, PS Direct has previously released stock over consecutive days, so if you missed out at PS Direct yesterday, it would be worth checking the website frequently throughout the rest of the week. Turn on notifications for @Wario64 and other dedicated Twitter accounts to be notified when the link to the queue goes live.
Check PS5 Restock at PS Direct.
Target PS5 Restock
PlayStation fans should keep an eye on Target this week as it appears that the wording on Target's PS5 page has changed. Sometimes, a change to a website's wording is followed by a restock. While nothing is confirmed, it would be worth checking Target frequently over the next few days.
If and when PS5 stock becomes available, the consoles will be limited to one per customer and will be available only with drive-up or pick up. Target's website allows customers to search for stock within 50 miles, so gamers may have to be able to drive to pick up their PS5.
Check PS5 Restock at Target.
Walmart PS5 Restock
The PS5 is sold out at Walmart, though the console is still displaying on the website after the last restock. Walmart released more PS5 consoles last week and warned customers ahead of time, so keep up with the latest Walmart updates to be ready when the retailer has more stock.
Check PS5 Restock at Walmart.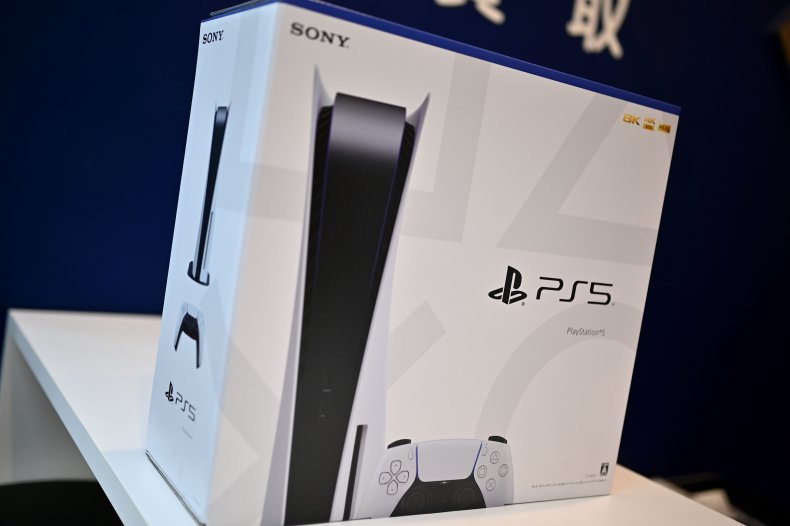 Antonline PS5 Restock
PlayStation fans should follow @antonlinecom on Twitter and turn on notifications as the retailer is aiming to release more next-gen consoles, including the PS5, every week, and will be updating their Twitter followers when restocks go live.
Check PS5 Restock at Antonline.
Best Buy PS5 Restock
Best Buy's PS5 consoles and bundles are currently sold out. The retailer has previously warned customers of drops ahead of time, so PlayStation fans should keep checking Best Buy for updates.
Check PS5 Restock at Best Buy.
Newsweek has affiliate partnerships. If you make a purchase using our links, we may earn a share of the sale.