PS5 Restock Updates for PopFindr, BrickSeek, GameFly, Kohl's and More
The PS5 is nearly impossible to purchase as the Sony consoles are generally still unavailable at major retailers. The console occasionally becomes available, but as stock is limited and demand remains high, the PS5 keeps selling out with every restock.
So just how many PS5 consoles have been sold? Around 4.2 million PlayStation 5 consoles have been sold since the launch in November 2020, according to VGChartz, compared to around 2.2 million Xbox Series X and Xbox Series S consoles.
Find out below what the latest stock updates are for the PS5 at retailers like Amazon, Target, and Walmart, and how to stay updated on restocks and drops.
PopFindr and BrickSeek PS5 Restock Updates
PopFindr says that the PS5 is out of stock at all retailers, including Amazon, Best Buy, Costco, Sam's Club, Target, and Walmart, though some stores may have blocked their inventory information.
However, PopFindr said on Twitter last week that it would be monitoring PS5 and Xbox Series X stock, so be sure to follow the inventory checker on Twitter to be alerted when consoles become available.
Gamers may not be able to rely on BrickSeek to help them get a new PlayStation console for the foreseeable future. When searching for PS5 stock on BrickSeek, customers are met with the following message: "At the request of the retailers, search results for this item have been disabled."
Amazon PS5 Restock
The PlayStation 5 is currently unavailable on Amazon and the website says: "We don't know when or if this item will be back in stock."
Antonline PS5 Restock
Antonline restocked the PS5 on January 14 and the consoles quickly sold out. However, as the retailer told Newsweek it would aim to make next-gen consoles available each week, PlayStation fans may want to keep an eye on Antonline over the next few days.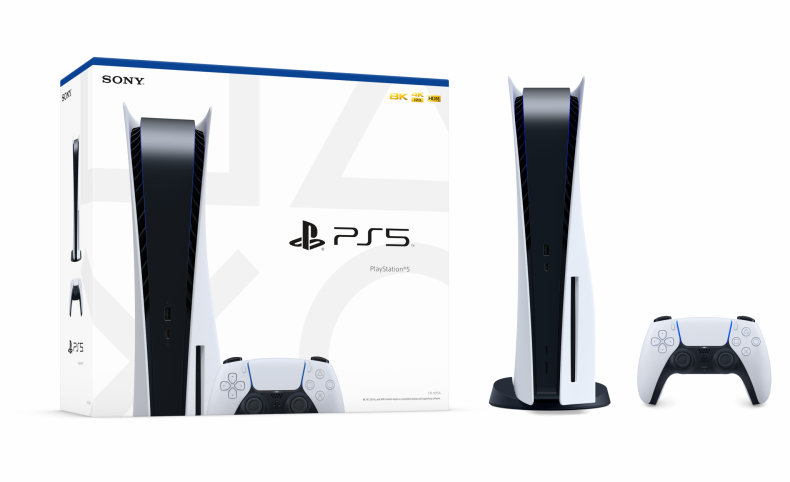 Best Buy PS5 Restock
Best Buy has sold out of its PS5 consoles and bundles and the retailer has not announced when it will be making more available. Best Buy sometimes announces when it will be releasing more consoles, so it is worth keeping up with the retailer on Twitter.
Otherwise, frequently check the Best Buy website in case the retailer quietly makes more stock available.
Costco PS5 Restock
Costco has previously restocked the PlayStation 5 with no warning and it is unlikely that the retailer will let its customers know when more consoles are in stock. However, Costco members should keep an eye on the website as there is a small chance that the retailer may have more PS5 consoles in the near future.
GameFly PS5 Restock
The PS5 is currently sold out at GameFly. To be notified when GameFly next has consoles in stock, GameFly members can sign up to be notified via email.
Kohl's PlayStation 5
The PlayStation 5 is currently sold out at Kohl's and the retailer has not announced when it will be making more consoles available.
Sam's Club PS5 Restock
The PS5 is not available at Sam's Club and the retailer has not revealed any restock dates.
Target PS5 Restock
The PlayStation 5 console is currently marked as "sold out" on the Target website after customers were previously encouraged to check their local stores for stock information. Gamers have speculated that when a website changes its wording it means that a drop may be on its way.
Keep a close eye on the Target website over the next few days in case the retailer releases more PS5 consoles.
Walmart PS5 Restock
The PS5 is still not appearing on the Walmart website and the console page is still displaying the following message: "Oops! This item is unavailable or on backorder."
Newsweek has affiliate partnerships. If you make a purchase using our links, we may earn a share of the sale.