PS5 Restock Updates as Walmart Blocks BrickSeek From Sharing PlayStation 5 Inventory
The PS5 restock search might just have become a little more difficult for hopeful gamers as Walmart has blocked BrickSeek from sharing its inventory information.
Gamers have been using the inventory checker website BrickSeek to find out which Walmart stores have the highly-coveted Sony PlayStation 5 console in stock.
Although the website displays a disclaimer telling users that the numbers may not reflect how many consoles are available to purchase in-store, some gamers have reported being successful in finding a PS5 console by using BrickSeek.
Other gamers have reported being turned away from Walmart stores that appeared to have stock on BrickSeek, and have been told by employees that they do not have stock or cannot sell the PlayStation 5 consoles in-store.
Now, when searching for PS5 inventory at Walmart on BrickSeek, users are told: "At the request of the retailers, search results for this item have been disabled."
BrickSeek also tweeted on Tuesday: "At the request of the retailers, search results for new consoles have been disabled. Please always show respect to store employees while shopping, thank you!"
Walmart also removed the PlayStation 5 from its website on Tuesday, so gamers may have a difficult time trying to shop the console from the retailer right now. There is still the option of heading to a local Walmart and enquiring, but there is now no way of finding out if they have stock beforehand.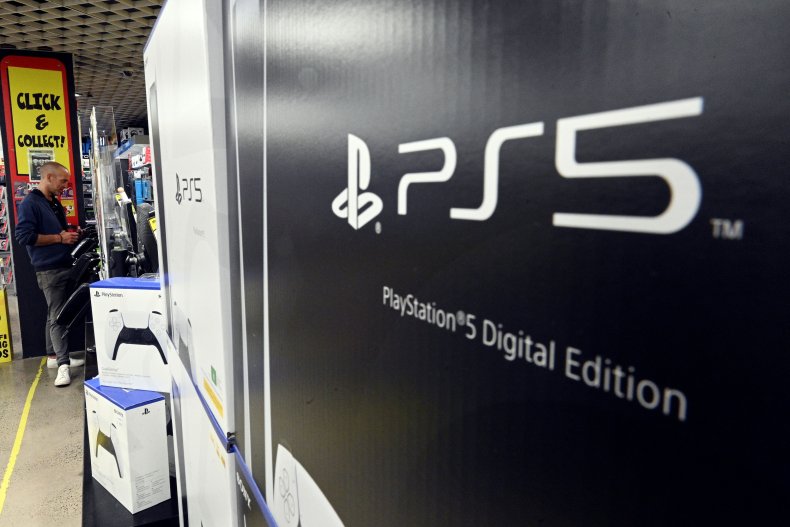 At the time of writing, BrickSeek is still showing inventory numbers for Target (the stores are largely out of stock) but the website also displays the following message: "Inventory numbers for the PS5 are for reference only.
"The available quantities listed below might be reserved for future online-only orders. Not all locations may be willing to sell them in-store."
PopFindr is also still tracking inventory at Target but said on Twitter on Tuesday: "Target changed some things, we changed the endpoint we use in the meantime.
"The current stock is less accurate than before, be [wary]. We will post an update when we have something new or when the change can be reverted."
Unlike Walmart, Target is still displaying the PlayStation 5 console online but it is out of stock. When stock becomes available, it will only be available through the Target app for in-store pick-up, according to PopFindr.
The PS5 is also out of stock at PlayStation Direct, GameStop, and Best Buy. When Best Buy has more stock, the website says that the console will be available to purchase online only, with a curbside pick up.
In the meantime, it is worth following PS5 restock updates on social media and Reddit and joining Discord channels that share restock information and potential PlayStation 5 stock drops.