PS5 Restock Updates for Walmart, Best Buy, Target and More
PlayStation fans trying to get their hands on the PS5 console may need to wait a little longer, as the PS5 is not readily available at any major retailer or gaming store at the time of writing. Plus, gamers who tried to purchase a PS2-themed PS5 console have had their hopes dashed as SUP3R5 has canceled all orders.
Other than infrequent restocks and limited drops, there is no way to buy a PS5 from major retailers right now, and the situation may not change for a few months until PlayStation is able to up production to meet demand.
Stores may release more stock with little to no warning, but gamers should be ready as soon as the PlayStation 5 consoles go live, as they are more than likely to sell out almost instantly.
For now, check out the latest PS5 restock updates for major retailers like Walmart, Best Buy, and Target, and find out the latest on the SUP3R5 P2-themed PS5 situation.
SUP3R5 P2-Themed PS5
SUP3R5 has canceled orders for its PS2-themed black PS5 consoles as the company claims to have received threats to their safety. The company launched only 304 retro-inspired consoles on Friday, but by Sunday, SUP3R5 had canceled all orders and deleted its Twitter account.
In a statement posted to Twitter shortly before SUP3R5 deleted its account, the team said: "Last night, our team began receiving credible threats to their safety.
"We take these threats seriously. We aren't willing to risk the safety and well-being of our team, or the potential impact this would bring on your order."
SUP3R5 said it would fully refund all canceled orders and said: "We intended this to be a fun way to celebrate a shared nostalgia. As it turns out, there are people out there who are willing to interfere with that."
However, gamers may not have to give up all hopes of owning a PS2-themed PS5 console, as SUP3R5 said: "If we determine that it's safe to try again, we will."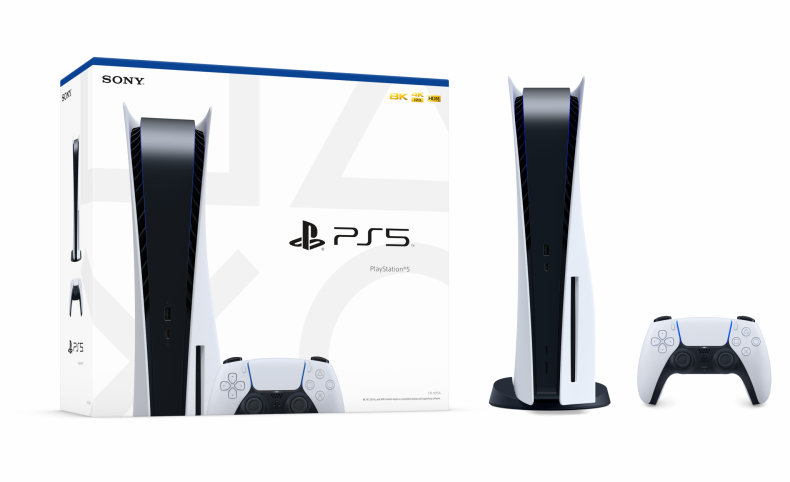 Walmart PS5 Restock
Walmart is still not displaying the PS5 or the PS5 Digital Edition on its websites as shoppers are met with the "Oops! This item is unavailable or on backorder" message.
Walmart has not announced when the PS5 consoles will become available, but when Walmart has stock, the retailer will likely sell the console online.
PlayStation 5 accessories are much more readily available to buy than the console, such as the DualSense Wireless Controller which is selling at Walmart for $69.40.
Best Buy PS5 Restock
Best Buy's PS5 console and bundle options are all sold out online. The retailer is offering various bundle options, including a Marvel's Spider-Man: Miles Morales bundle and a bundle that comes with a $75 PlayStation Store Cash Card.
But at the time of writing, these bundles and the standalone consoles are all out of stock, and Best Buy has not announced a restock date yet.
Target PS5 Restock
Target seems to be generally out of PS5 stock but as availability varies by store, use the store locator on the Target website to see if a store within 50 miles has any PS5 consoles available.
Like Walmart and Best Buy, Target has not announced when more PS5 consoles will become available.
To be updated if and when retailers release more PS5 consoles, follow gaming accounts on Twitter like @Wario64 and check back at Newsweek for more updates.
Newsweek has affiliate partnerships. If you make a purchase using our links, we may earn a share of the sale.