PS5 Restock Updates for Walmart, Target, PlayStation Direct and More
The PlayStation 5 has been sporadically released in small quantities at stores like Target and PlayStation Direct, with little to no warning on when the consoles will become available.
Currently, no retailers have announced when specifically they will be releasing the PS5 consoles. To be ready when the stock does become available, gamers should actively follow social media channels, such as PS5 update accounts and their local stores' Facebook pages.
It is also worth paying close attention to any rumors of drops circulating on social media, as they have often turned out to be true in the past couple of weeks.
Shoppers have had luck purchasing a PS5 console in-store at Walmart, though since the retailer blocked BrickSeek from sharing its stock information, this route to a PS5 may prove a little more difficult.
PlayStation Direct PS5
PlayStation Direct briefly made the PS5 console available yesterday evening but the website is now out of stock. Based on previous release date trends, some Twitter users believe that PlayStation Direct will be releasing more stock sometime today, December 10. It may worth keeping an eye on the PS Direct website just in case.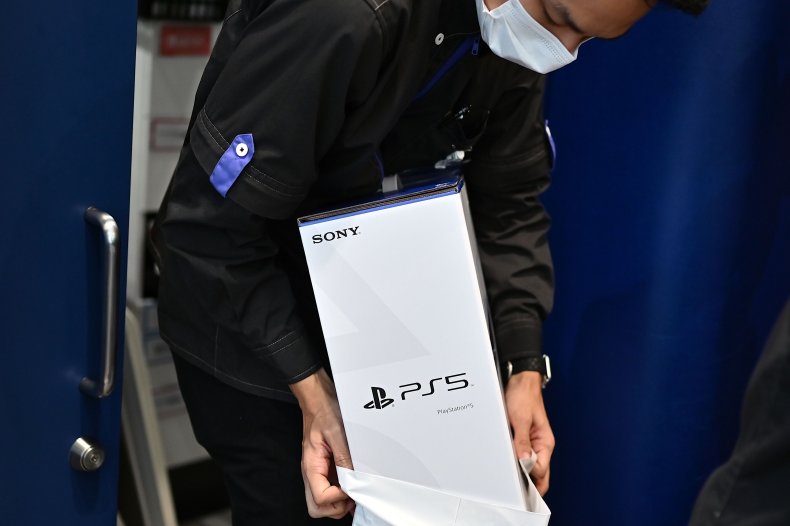 Walmart PS5
Walmart has removed the PS5 console from its website and has blocked inventory checker BrickSeek from sharing its inventory information. It appears that Walmart will be selling the PS5 in-store only but there is no easy way to check which stores will have stock before heading out.
Some Walmart stores seem to be posting on their individual Facebook pages about when they will have stock so it may be worth following your local Walmart store on social media just in case.
Target PS5
The PS5 is only available at Target with drive-up or order pick up, so availability will vary by store. Use the Target website and app to check if your local store has any PS5 consoles in stock. Quantities will likely be limited, so if you see that there is stock in your local Target, you will need to be quick.
BrickSeek is also showing stock levels for Target but the website says that the inventory numbers are for reference only and that the consoles may be reserved for future online orders.
Target released some PS5 consoles early on Wednesday but they quickly sold out.
Antonline PS5
Antonline released PS5 stock yesterday and notified its Twitter followers of the drop. It quickly sold out, but follow Antonline on Twitter and turn on notifications to be alerted of when it next has availability.
Therefore, to be in with a chance of getting your hands on a PlayStation 5 this week, follow the Twitter accounts announcing which retailers have restocked and turn your notifications on. Follow retailers like Walmart, Target, PlayStation Direct, Best Buy, Costco, Antonline, Amazon, and GameStop, in case they announce any restock dates.
Keep a close eye on the Target and PlayStation Direct websites, and try heading to your local Walmart to see if they have any stock. Be polite to employees as they may not be allowed to sell the console in store, as the policies vary by location.
Newsweek has affiliate partnerships. If you make a purchase using our links, we may earn a share of the sale.