PS5 Review: A Great Start for the Next Generation of Gaming
8.5/10 - PS5
Sony's latest next-gen console is finally here, and it's got to follow a very impressive act. For seven years now, the PlayStation 4 has provided players with state-of-the-art games and experiences they'll remember for years to come. Now, the PlayStation 5 is looking to continue that streak into a new era.
While its quirky design may be what many gamers think of when they first see and get their hands on the new system, it's what is inside that will push gaming into the future. More power, better visuals, a sleek, new User Interface and much more is positioning the PS5 to continue its dominance as the top triple-A gaming console.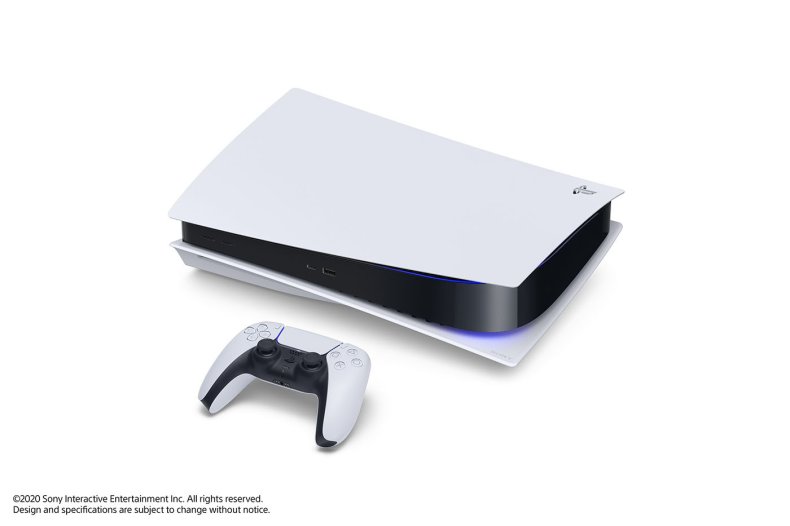 LOOK AND FEEL
I've already talked about how the dimensions and feel of the console itself make it a "daunting" piece of tech, so I'll be brief here.
The sleek design and white coloring make the PS5 something I would want to show off in my New York City apartment, similar to an art book on a coffee table... just larger and more modem-looking.
The PS5's weight is pretty light considering the dimensions—it's just an odd shape that will make it a bit hard to find a place to let it stand upright. I've had my PS5 in the horizontal position since I unboxed it, and while I don't particularly like how it looks on its side, I've grown accustomed to it.
I still feel vertical is the way to go, as long as you have something that can hold its weight and have the headspace for it.
The stand, which is used to keep it on its side, is very flexible and small. It almost feels like it won't be able to hold the PS5 still. But, after some weeks, I can safely say that once you have your console situated, it won't move—even with some occasional loud stepping.
USER INTERFACE AND GETTING STARTED
Booting up the PS5 for the first time felt like something completely different than any other console before it. Despite videos showing off the User Interface (UI) and how it worked, it didn't feel like a PlayStation console.
I was not a fan of the PS4 UI. It felt clustered and unruly and finding certain apps or games on it was only manageable after years of navigating the controlled chaos. The PS5's UI, however, is such a breath of fresh air. It's clean and has so much more room to fit all your games and entertainment apps. A big part of this is how the PS5 separates games from other media.
If you just want to play games, you'll have only your downloaded titles in a straight line across the top with plenty of space below it to give more details on the game you're about to jump into, including any updates and news.
A click tap of the right bumper and you're in your media tab, where you'll have your Netflix, Spotify and other entertainment apps to peruse in the same fashion.
Logging in to my PS Plus account made bringing over my PS4 games very easy. I could simply go to the Library section on the UI (which also feels much cleaner and makes it easier to find your previously downloaded games; it even sorts them by PS5 and PS4 games), and download it and my save file onto the next-gen console.
As for save files on physical games, you're better off copying the files onto a USB or an external hard drive. The PS5 can connect with an USB external hard drive very easily and the console can access everything on it with no problems.
The PlayStation Store has received a makeover as well, making it easier to browse games and sort through what's new, the price and much more. Like the rest of the PS5 UI, it's cleaner and much more manageable.
I do find it odd that the settings, including redeeming codes and looking at your transaction history, is tucked away at the end of the features bar. While I understand Sony wanting to put more emphasis on actually finding games, accessing the settings felt needlessly like a chore.
Another new feature is the Control Center, which can be brought up by pressing the PS button. This will bring up a small menu no matter if you're already in a game or in the PlayStation Store. Unlike the PS4, which forced players to navigate by scrolling up and down, left and right, the PS5 makes everything simple and keeps it clean and un-intrusive, relegating the bar to the very bottom of the screen.
Find friends, look at notifications and much more using this great feature.
ALL ABOUT THE GAMES
Now, it's time to get into the games. Both of the new next-gen consoles boast about their solid-state-drives (SSD), and how much it diminishes load times. The PS5 is incredible on this front.
The PS5's SSD can read 5.5GB in one second, and while those numbers may not mean much to a casual gamer, the finished product speaks for itself.
It's amazing to hop into Spider-Man: Miles Morales and see almost non-existent load times. Going from the PS5 home screen to booting up the game, it takes less than a minute to start swinging around New York City.
As for the visuals, PS5 gives a 4k/60fps experience, which will likely be the standard for PS5 games. However, the ray tracing allows for some of the most realistic shadows and lighting I've ever seen in a video game. Certain games, like Miles Morales, will sacrifice the 60fps, going down to 30fps, instead using its "Fidelity" mode option to give that realistic ray tracing.
Whether you prefer to have a more realistic look or have a better performing experience is up to you. However, having the ray tracing feels like the best option, especially in a game like Miles Morales.
One aspect of the PS5 that was a disappointment was the storage that's available. While the box says the PS5 has 825GB of storage, there's only 667GB of usable space. Again, to a casual gamer this may seem more than enough, but when you take into account the fact that the size of games, especially digitally, continues to rise—Call of Duty Black Ops: Cold War will take 133GB on PS5—you'll find it harder and harder to keep all of your games installed on your system without an external hard drive.
Thankfully, Sony will allow for third-party manufactured expandable storage to work with its next-gen console, as long as the devices meet the speed requirements of the internal SSD. Unfortunately, there is none available on the market as of launch date.
PS4 games can be moved back and forth on an external hard drive, but PS5 titles cannot, so gamers will have to be mindful of the storage that is left on their console.
BACKWARDS COMPATIBILITY
The PS5 will play just about every PS4 game ever created. While you won't be able to pick up PS3 and older games on this next-gen console, the PS5 handles backwards compatibility extremely well.
Again, bringing over PS4 games by downloading through your library or via an external hard drive is fast and easy. Performance-wise, the games play and look great but how certain PS4 games take advantage of an upgrade to the PS5 is up to each developer. Some will make it easy as a launch day patch, while others will need some more time for players to hop in, like the EA Sports library.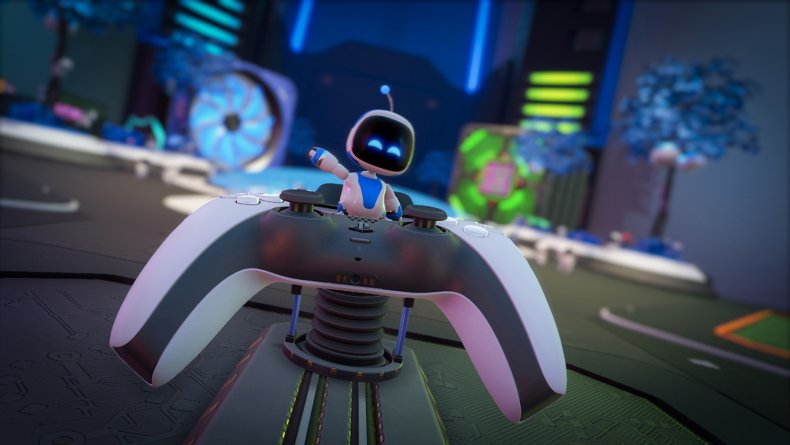 CONTROLLER
The controllers of new consoles don't usually get a lot of shine when they're first released—especially for Sony consoles. While previous DualShock controllers saw minor changes, the new DualSense controller—which comes with the system—marks enough of an advancement that it earns the label of "next-gen."
The DualSense delivers haptic feedback that is too hard to describe, but must be experienced to fully grasp what the controller is capable of.
While the controller itself looks like a normal controller—I've made past comparisons to the Nintendo Switch Pro Controller—it feels great and familiar enough to the PS4's DualShock that gamers won't have to re-learn any button inputs.
Where the best features of the DualSense come in is when you're actually playing. You can feel the controller shake slightly while walking, you can feel your heartbeat when you're on the verge of dying in Miles Morales, the subtle pull of a bow in Assassin's Creed: Valhalla and much more.
Astro's Playroom, which comes free with the PS5, is the perfect title to test out and showcase the DualSense Controller. The L2/R2 buttons feel harder to push when pulling a trigger, motion sensors make you feel like something is rolling around in your hand—it all makes for an immersive experience that you'll want to try out for yourself.
At launch, aside from Astro's Playroom, the full potential of the DualSense controller won't be achieved until we get to a cycle where developers are creating games specifically for PS5. For now, though, it gives a bit more immersion to games than they would have on the PS4.
VERDICT
The PS5 is an amazing start for Sony's trek into the next-generation.
While jokes can be made about the console's size, the PS5 is through and through about the games and its performance. From a cleaner User Interface, to powerful and better visuals, the PS5 truly feels like the next step in gaming.
Load times are almost non-existent and the DualSense Controller doesn't feel like a gimmicky peripheral, but a necessary inclusion to the overall PS5 gaming experience. While the full potential of the PS5 won't be felt until a year or so down the line, Sony has a massive hit on its hands at launch.
Disclaimer: A PS5 review unit was provided by Sony.