White House Press Secretary Jen Psaki said Tuesday that President Joe Biden did not mislead the American public when he said in an interview last month that military advisers did not tell him to leave 2,500 troops in Afghanistan after the withdrawal.
Psaki said Biden received a "range of advice" from advisers, including some who advocated for keeping a small number of forces in the country. However, she reiterated the decision was left up to the president as commander-in-chief to pull all personnel out because leaving them there would "mean war with the Taliban."
"He made a decision," Psaki said. "It was time to end a 20-year war."
On Tuesday, Defense Secretary Lloyd Austin, Chairman of the Joint Chiefs of Staff General Mark Milley and head of U.S. Central Command General Kenneth McKenzie appeared before the Senate Armed Services Committee for a public hearing on the military withdrawal from Afghanistan.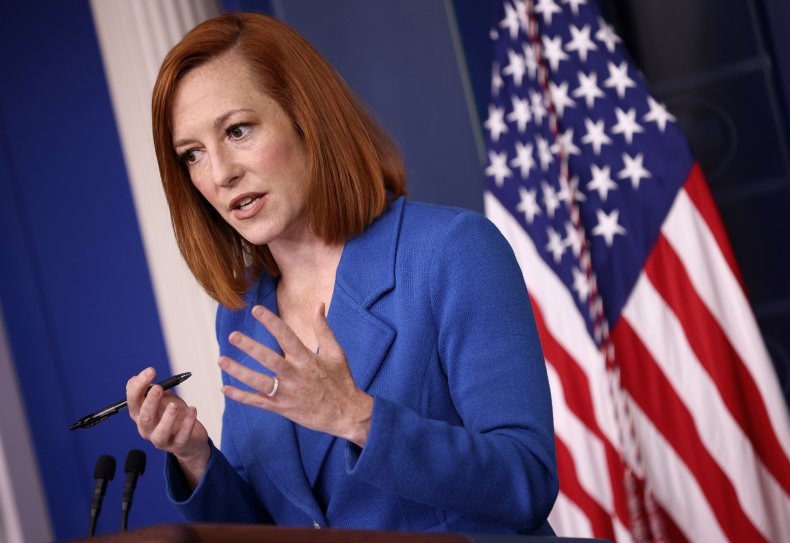 During the hearing, both McKenzie and Milley testified that they had recommended maintaining a presence of U.S. troops in Afghanistan. Both men also cited the number of 2,500 as their recommendation for the number of troops to leave in the country.
During an August interview, ABC's George Stephanopoulos asked Biden, "Your military advisors did not tell you, 'No, we should just keep 2,500 troops. It's been a stable situation for the last several years...We can continue to do that?'"
"No. No one said that to me that I can recall," the president responded. However, prior to giving that response, Biden said "[I]t was split" when discussing his advisers' recommendations.
"We're not talking about long term recommendations, there was no one who said, 'Five years from now we could have 2,500 troops and that would be sustainable,' and I think that's important for people to know and to understand," Psaki said Tuesday when clarifying the president's comments to Stephanopoulos in comparison to the remarks made to the Senate Armed Services Committee by military officials.
Ultimately, Psaki said, Biden felt leaving troops in Afghanistan was not worth the risk of more U.S. military casualties.
"It's a risk assessment for every president about what is in the interest of the United States of America, our military and our national interests. If we had kept 2,500 troops there, we would have increased the number of troops, we would have been at war with the Taliban, we would have had more U.S. casualties," she said.
"That was a reality everybody was clear-eyed about. There are some, as evidenced by people testifying today, who felt we should have still done that. That is not the decision the president made. It's up to the commander-in-chief to make those decisions."