White House press secretary Jen Psaki is receiving pushback on her latest advice to those who are disheartened after the Senate's failure to pass voting rights legislation.
Appearing on ABC's The View on Friday, Psaki said she understood people's frustration and discussed the path forward for the issue.
"We have to keep fighting," Psaki said. The press secretary noted that they've made some progress on getting more lawmakers to support filibuster reform, which would change the Senate's 60-vote threshold in order to pass two major voting rights bills: the Freedom to Vote Act and the John Lewis Voting Rights Advancement Act.
But then Psaki added, "My advice to everyone out there who's frustrated, sad, angry, pissed off: feel those emotions, go to a kickboxing class, have a margarita, do whatever you need to do this weekend and then wake up on Monday morning, we gotta keep fighting."
Psaki went on to discuss how federal legislation to standardize and expand voting access was essential, but it was her other comments that drew attention on social media.
"Miss voting? Try happy hour!" comedian Lisa Curry wrote on Twitter.
Stephanie Gallardo, a Democrat running for Congress in Washington, responded: "Unfortunately Kickboxing classes average $150 so are $149 outside of my budget. Drinking a margarita at 11:37 on a Friday morning doesn't seem advisable. And keeping up a fight none of y'all are fighting seems rather futile."
Another user wrote, "This is the kind of advice you give your friend when she calls you crying about being dumped."
Steve Guest, a special adviser for communications for Senator Ted Cruz, tweeted: "UNREAL. How is this the "advice" that is now coming from the White House?"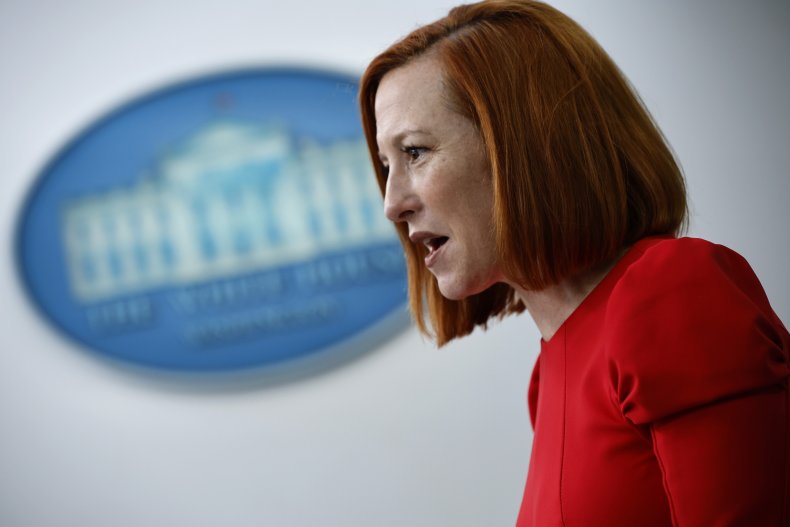 President Joe Biden acknowledged Wednesday that it was going to be "difficult" to get voting rights legislation passed but that they haven't "run out of options yet."
Experts previously told Newsweek that Democrats will likely have to present a pared down voting rights bill than what they have brought to the table so far, given that Biden's executive authority is limited on this issue.
A bipartisan group of senators are currently exploring options to update the Electoral Count Act. The 1887 law was the center of former President Donald Trump's efforts to have then-Vice President Mike Pence block the congressional certification of Biden's 2020 victory.
Psaki said the White House is "open" to reforming the Electoral Count Act but has emphasized that it is in no way a replacement for other voting rights reforms.
Newsweek has reached out to the White House for comment.