Hard Truths About Psych Drugs: What I Learned, Eventually, From My Mother's Death in a Psych Ward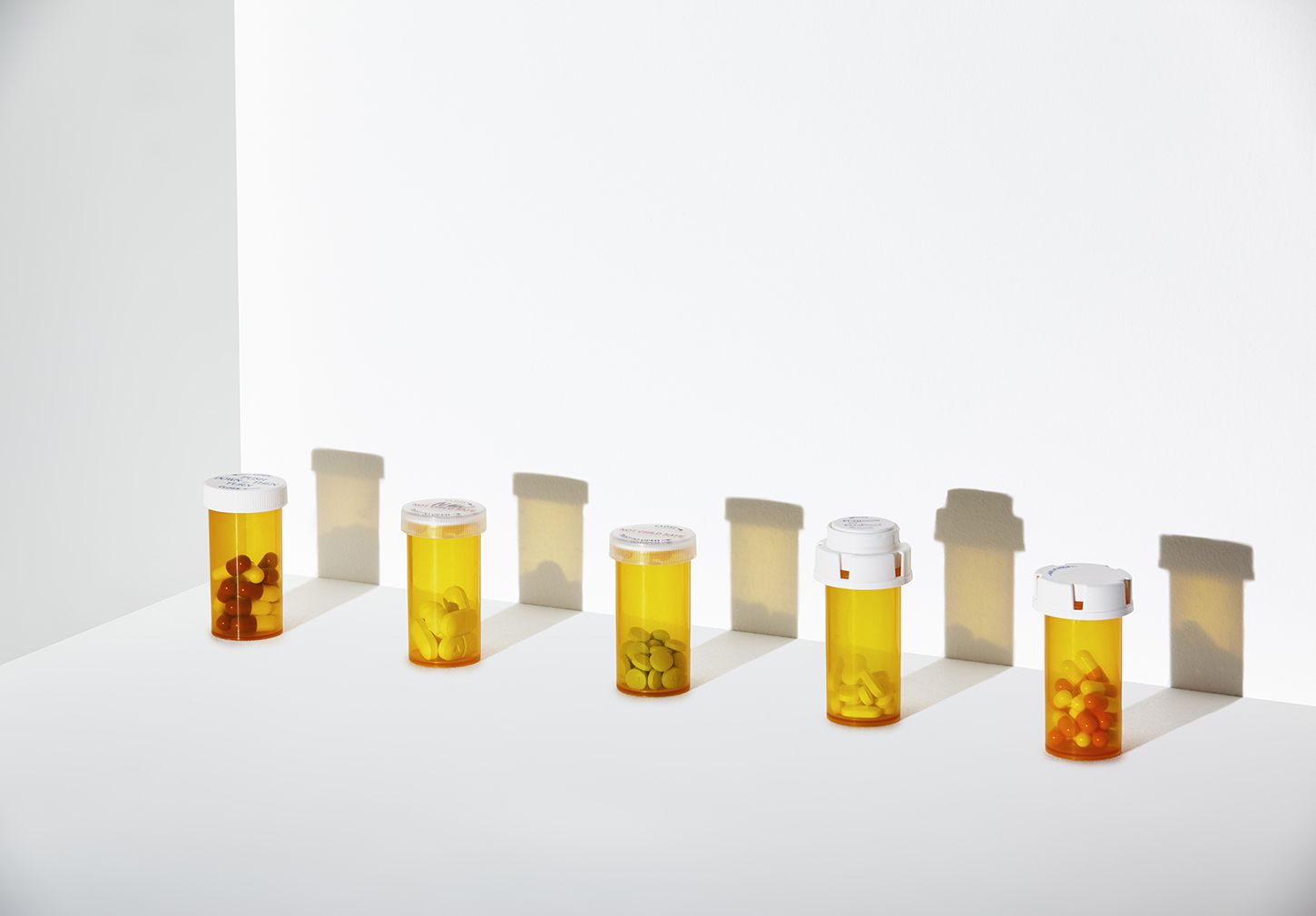 It took me well over a decade to realize that my mother's 1995 accidental death inside the psych ward of a well-respected Long Island hospital may have been due, in large part, to overmedication. My mother, suffering from some sort of deep depression marked by delusions, fell out of her bed at night onto a hard floor, cracked her skull and went into a coma from which she never recovered.
At the time, it was clear enough to her horrified and grieving family that she had been neglected—and that our trust in her doctors and nurses had been misplaced. Although my recent request for her medical records is still caught in a bureaucratic limbo, it's reasonable to assume that like other patients of the day, she was prescribed a mixture of a first-generation antipsychotic such as Thorazine, the newer antidepressant Prozac and other sedating drugs to calm the lonely terrors inside a hospital unit for crazy people.
In my years of investigative reporting into these issues, I've learned that my mother's fate likely could have been avoided—but the tragedies of the past are being repeated today as grievous harm, too often fatal, continues to be inflicted on thousands of children and adults due to the overprescribing of psychiatric medications.
And yet this issue simply isn't part of the national debate over what to do next on health care after the latest Republican effort to repeal the Affordable Care Act failed in Congress. Of course, millions could still face a potential loss of coverage or benefits because of the Trump administration's ongoing efforts to undermine Obamacare and Medicaid. But lack of access isn't the only failing turning our nation's mental health system into a national disgrace.
The country faces what amounts to an epidemic of behavioral mental health malpractice that has destroyed the lives of countless overdrugged and maltreated children, seniors in nursing homes and veterans, yet no powerful advocacy group or government agency is seriously addressing it.
The hard truth is that the current mental health system is such a fiasco that even access to health insurance doesn't ensure good—or even safe—outcomes. For instance, as many as 75 percent of adults and up to 93 percent of all children who receive risky antipsychotics get them for "off-label" use without any medical justification. According to the best U.S. Food and Drug Administration estimates, 15,000 elderly people in nursing homes are killed annually by these off-label drugs used primarily for what is known as "chemically restraining" them.
Even with more than 40,000 people of all ages committing suicide each year, few high-ranking government officials are confronting the broader overmedication factor fueled by the drug industry: A disturbing 2016 study by researchers at the South Texas Veterans Healthcare System found a nearly 400 percent increase in overdoses and suicidal behavior by veterans who were targeted with five or more drugs affecting the central nervous system, including antipsychotics—these results remained even after researchers corrected for such factors as co-occurring depression.
At the same time, even amid a wave of overmedication with antipsychotics, I also found through my research plenty of examples of people grappling with schizophrenia whose lives had been positively transformed by medication, generally accompanied by personalized, supportive therapies.
I managed to move on from my mother's death, and in 2001, I began investigating the abusive treatment of seriously mentally ill people for a South Florida weekly. By then, I was spurred by a spate of preventable tragedies of the kind that still occur regularly—from suicides to deadly violence, including police shootings involving people with untreated mental illness. I accepted at the time, without question, the view that the key unresolved issue in the mental health system was the lack of access to cutting-edge medications and psychiatric care. That perspective is still the conventional wisdom among most mental health reformers today, prompted in part by investigations like I've done on the horrific conditions for untreated mentally ill people in jails.
In recent years, however, I also saw a disturbing pattern of bureaucratic resistance to safe-prescribing practices across government sectors—whether in Medicaid or the Department of Veterans Affairs—that's too often ignored by the country's most influential media outlets. In the recent Newsweek article, "Pain Killers," I took an especially close, fresh look at the underreported cases of veterans who died amid the Veterans Affairs's pattern of overmedication with antipsychotics and opiates. Victims included 23-year-old Andrew White, whose death in West Virginia was due primarily to a fatal combination of the drug Seroquel, which can pose a risk of sudden cardiac death, with other psychiatric medications, but critics allege that his death at home was swept under the rug by the VA's inspector general.
As I reported in the article, that same turf-protecting approach was echoed in 2014 by the VA's subsequently admitted cover-up of the opiate-driven deaths of Jason Simcakoski and roughly 30 other veterans at the Tomah, Wisconsin, VA hospital brought on by the prescribing practices of the hospital's medical director, the now-disgraced Dr. Michael Houlihan, known as "the Candy Man," as first reported by the Center for Investigative Reporting.
This wasn't just one rogue prescriber, but a case that resulted, in part, from an array of little-known, Big Pharma–driven practices. These included direct drug industry grants to VA researchers that helped push the VA into promoting the off-label use of antipsychotics for PTSD patients, and spread the myth, enshrined for years in official guidelines, that opiates were "rarely" addictive. The VA only began in earnest trying to reverse this heedless opiate prescribing five years ago, but news of this shift in policy clearly didn't affect practices at the Tomah VA and numerous other VA facilities.
When it comes to overprescribing psychiatric drugs to children, little has changed since a Tufts University child psychiatrist in 2006 prescribed 835 antipsychotic and sedating pills during Rebecca Riley's last office visit before the 4-year-old girl died in a Boston suburb; her foster parents were later convicted of murder through drugging and the doctor settled a $2.5 million malpractice lawsuit without admitting wrongdoing. Today, whether kids are on Medicaid or private insurance, most of the 7 million antipsychotic prescriptions written each year go to children who don't have any diagnosed mental health condition at all.
Risperdal is perhaps the most notorious antipsychotic harming children. In 2013, its manufacturer, Johnson & Johnson, agreed to pay $2.3 billion in civil and criminal fines to settle allegations by the Justice Department that it illegally marketed Risperdal for off-label uses for children and adults while hiding the drug's side effects. Now, the company is disputing many of the lawsuits from more than 100,000 patients over side effects ranging from obesity-related diabetes to 46-DD breast growth in boys; the cases have led to individual jury awards up to $70 million.
Some of psychiatry's most influential leaders, including former American Psychiatric Association President Dr. Jeffrey Lieberman—while acknowledging overmedication as a concern—have claimed that antipsychotics have allowed psychiatry to be "reborn" and have praised Risperdal for having only a "modest potential for side effects." In contrast, some critics, such as Dr. Peter Breggin, an expert witness in lawsuits against drug companies, have even argued that antipsychotics should be outlawed because of their "horrendous adverse effects."
What's often missing in this polarized debate over the effectiveness of antipsychotics and other psychiatric drugs is an acknowledgment that their potential major benefits are joined with significant risks. Despite how the drugs have been marketed by corporations, they have undeniable value for many of the 3.2 million Americans with schizophrenia. Patients include a Silver Spring man I interviewed who, after spending most of his life on hospital wards, has held a competitive administrative job for a decade thanks to a program known as "supported employment" that provides work and psychiatric counseling while he has stabilized his life with a last-resort antipsychotic, Clozaril.
These medications need to be carefully monitored when prescribed, in collaboration with the patient as part of personalized therapy, but that's not common practice. One of those relatively rare doctors taking this humanistic approach is Dr. Mark Ragins, the founding medical director of the successful "The Village" outpatient program for the long-term mentally-ill homeless in Long Beach, California. While conceding many of the points of psychiatry's critics, he points to the transformative effect of the vilified drug Risperdal on one of his patients. He was a chronically psychotic and homeless man who terrorized his family, akin to "a wild animal," but the gentle outreach of Ragins and his street social workers found him a halfway home and encouraged his socializing with other Village clients, all aided by Ragins's empathetic rapport and judicious prescribing of Risperdal. For this patient, the risks are worth it, he says: "Here's a guy whose entire life has changed, but he's got a dangerous side effect of gaining weight."
If a doctor like Ragins was in charge of my mother's psychiatric care at that Long Island hospital years ago, I've come to believe, this balanced, caring, nuanced approach to therapy and psychiatric medication could have saved her life. The same holds true for thousands more people who die each year due to dangerous and callous care. They deserve the sort of quality treatment that not only allows them to survive, but to flourish in independent, fulfilling lives while managing their mental illnesses—the true definition of recovery.
Art Levine is a Newsweek contributing writer and author of the new book Mental Health, Inc.: How Corruption, Lax Oversight and Failed Reforms Endanger Our Most Vulnerable Citizens (the Overlook Press).