Psychic Mail Fraud Scheme That Scammed Millions Shut Down by Florida District Court
An alleged "psychic" mail fraud scheme involving three residents of France who promised elderly Americans "good fortune" in exchange for money has been shut down by a Florida judge.
The U.S. District Court for the Southern District of Florida entered a permanent injunction against Robert Lhez, Mireille Dayer and Julie Poulleau for allegedly perpetrating the psychic fraud scheme, according to a Friday release from the Department of Justice (DOJ). The injunction also applied to Delaware corporation Arcana Center and the Swiss corporation Partners VAD International Sàrl, both companies that allegedly helped facilitate the scheme.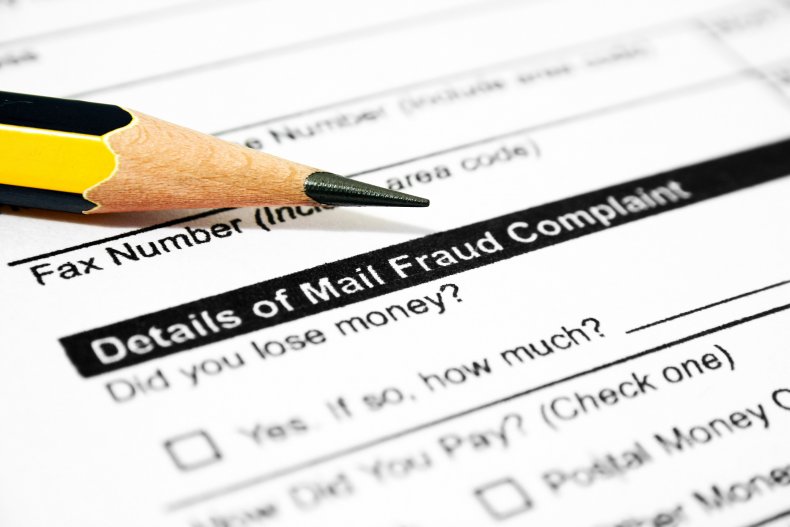 The defendants agreed to a permanent ban on sending any mass marketing material through the U.S. mail, including anything that references "psychic services and prizes," under the terms of a consent decree and final judgment. The defendants were also banned from selling or leasing any mailing lists of U.S. residents that had responded to their previous mailings.
"Thursday's defendants have been known to Postal Inspectors for years, constantly changing their fraudulent schemes in the attempt to stay one step ahead of the law," Eric Shen, inspector-in-charge of the U.S. Postal Inspection Service's Criminal Investigations Group, said in a statement. "The permanent injunctions make it clear, the U.S. Postal Inspection Service and its law enforcement partners will peel back the layers until we find the individuals behind these schemes and hold them accountable."
"Beyond financial losses, predatory fraud schemes like this one lead to immense emotional suffering for victims," added acting U.S. Attorney Juan Antonio Gonzalez. "We urge the public to question promotions that seem too good to be true and immediately report suspected fraud to law enforcement."
Hundreds of thousands of pieces of mail that offered psychic, fortune-telling or astrological services were allegedly sent by the defendants. The recipients of the mailings, mostly vulnerable elderly people, were promised that they would receive "good fortune resulting in an imminent financial windfall" via a sudden inheritance, lottery wins or other improbable means in exchange for fees of around $50.
The victims of the alleged scam never received their psychic windfalls, while the defendants took in over $1.4 million from over 34,000 payments between March 2017 and June 2018 alone. The judgment allows the U.S. Postal Service to intercept any remaining mailed responses to the solicitations and return any money sent by victims when possible.
The DOJ said that the injunction was part of an "extensive and broad-based efforts to combat elder fraud," noting that seniors had lost billions of dollars from scams perpetrated by international criminal groups.
Newsweek reached out to the DOJ for comment and additional information.