Psychology Association Votes to Bar Members From Participating in Interrogations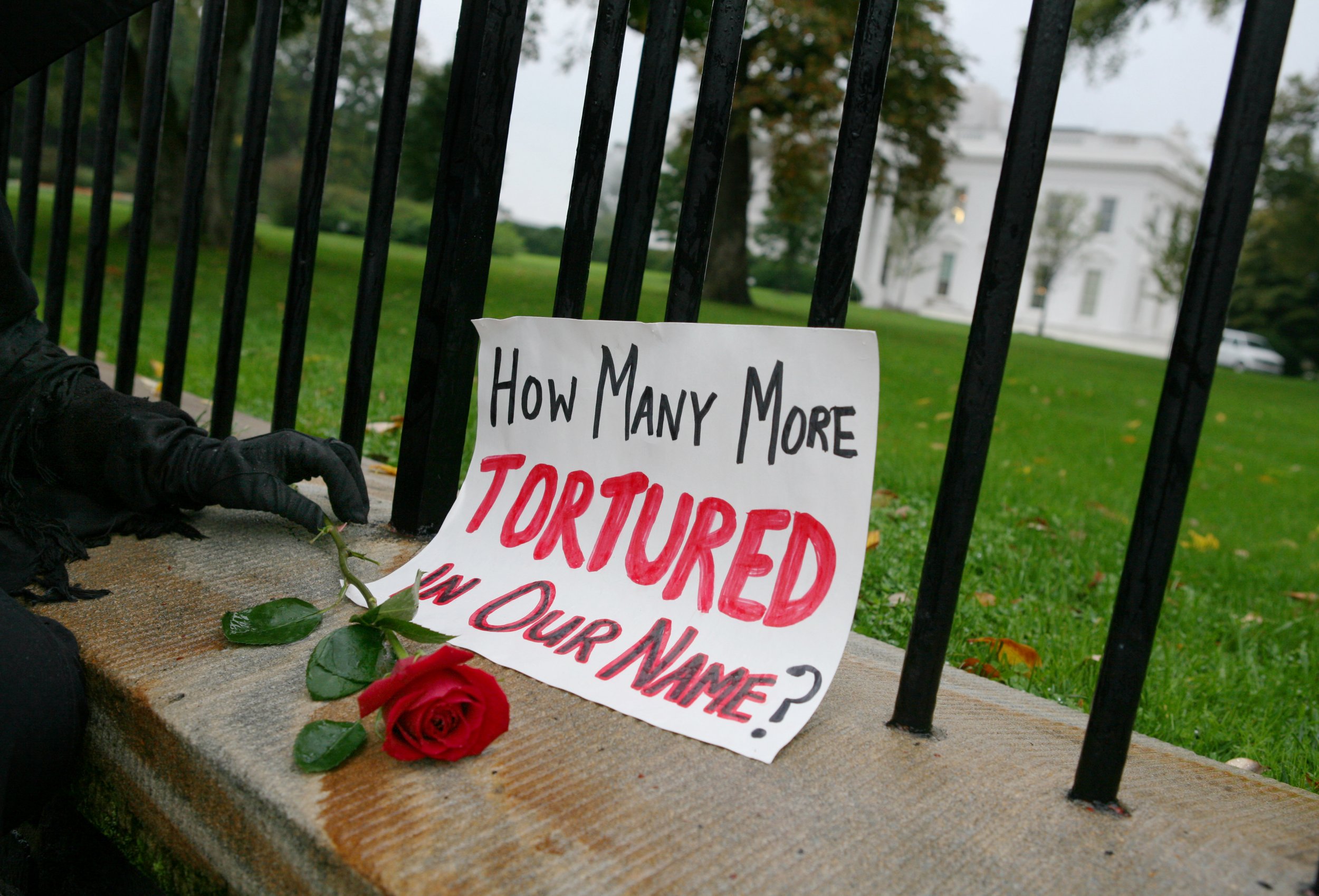 Updated | The American Psychological Association (APA) voted nearly unanimously on Friday in favor of a resolution prohibiting its members from participating in national security interrogations. Retired Col. Larry James, the former top Army intelligence psychologist at Guantanamo, had the only dissenting vote, Democracy Now reports.
The vote was taken amid the group's 123rd annual convention in Toronto, Canada, at the APA's first meeting since multiple reports found that its leadership actively colluded with the Central Intelligence Agency (CIA) and Pentagon in the post-9/11 interrogation program, known to have included torture.
According to an APA spokeswoman:
APA's Council of Representatives passed a resolution today prohibiting psychologists 'from working at Guantanamo Bay, from the CIA black sites, and any other setting that the UN has declared to be in violation of international law, excepting those psychologists who are performing no task other than offering treatment to fellow soldiers.' The vote was 156 yes, 1 no, 7 abstentions and 1 recusal.
In a revised comment, the APA spokeswoman said that psychologists may still be present at prohibitied interrogation sites "if they are working directly for detainees or for an independent third party working to protect human rights," in addition to providing treatment to military personnel.
Though CIA health professionals regularly criticized the program, top APA officials, including its ethics director, bolstered the program's credibility by keeping the APA's ethics policies in line with the Defense Department's interrogation goals.
A former APA president, for instance, offered an opinion to the CIA that sleep deprivation did not constitute torture—an assessment, many argue, is incongruent with medical ethics. That same former APA president later took equity in a consulting company that oversaw the interrogation program.
Following the most recent and most damning report—the sum of a seven-month investigation conducted at the behest of the APA by David Hoffman, a lawyer with the firm Sidley Austin—the APA issued an apology and renounced its 2005 ethics guidelines, and four top officials resigned or announced early retirements.
On Thursday, Psychologists for Social Responsibility met ahead of the vote to discuss the Hoffman report. At the event, Steven Reisner, a New York–based psychologist, noted that though Bush-era interrogations are a thing of the past, psychologists still play a role in force-feeding detainees at Guantanamo Bay.
"We have to make sure that APA goes from leading us into the dark side, leading us into the torture room, leading us into the use of psychology for abuse ... to leading the way out of the interrogation room, out of the violation of international human rights," Reisner said.
"Psychologists have got to be the leaders now in transforming the role of health professionals away from standing by or perpetuating human rights violations into holding a standard that says, 'No, we will not be present at places where this happens. If we are, we will protest it and leave,'" he continued.
One of the first lessons health care students are taught is Primum non nocere—a Latin phrase meaning "first, do no harm." Many have argued that the APA's involvement in the interrogation program violated that oath.
This piece has been updated to reflect an additional comment from the APA.