'Psychotic' Afghan Man Arrested After Vienna Knife Attacks
Four people are critically injured and fighting for their lives in hospital after two knife attacks in the Austrian capital, Vienna.
A police statement said a man, 67, woman, 56, and their teenage daughter, 17, were stabbed on Praterstrasse by the Nestroyplatz metro station in the heart of Vienna at around 19:45. The attacker then "fled towards Praterstern" police said. In a second incident at around 20:15, a 20-year-old man was stabbed at nearby Praterstern transport hub.
Austrian police later arrested a 23-year-old man in connection with one of the attacks though they said any motive is "completely unclear at present". The suspect is from Afghanistan, reported Deutsche Welle, and the victim in the second stabbing incident is Chechen.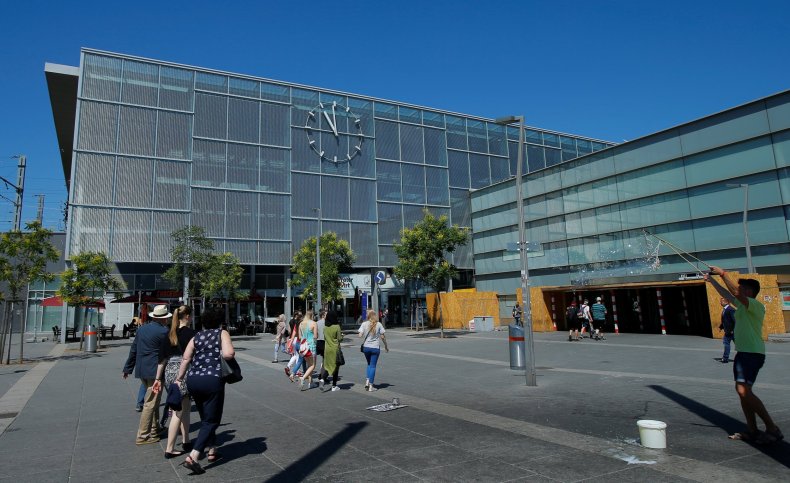 Although the arrest is in relation to the second incident, police are now trying to establish if there is a link between the two knife attacks. "Whether the accused is also responsible for the crime on Nestroyplatz is currently under review," they said.
"I saw how someone in the middle of the street was screaming and shouting—I thought he was beating his dog judging from his hand movements," Silvia Franke, an eyewitness to one of the stabbing attacks, told Associated Press. "And in reality he was stabbing this man."
She added: "I'm convinced he is psychotic. He could have stabbed me as well had I been there by chance. He had lost all control."
A police spokesman told Associated Press that the family attacked in the earlier incident all had "heavy to life-threatening injuries".
Praterstrasse is in Vienna's second district, Leopoldstadt, which sits on an island between the River Danube and the the Donaukanal canal.
Austria has been a hub for migrants arriving during Europe's refugee crisis. Between 2015-16, around 90,000 refugees applied for asylum in Austria, many of them from the war-torn Middle East, accounting for 1% of the country's total population.