Pub Landlord Fined After Repeatedly Breaking Coronavirus Rules to Host Drinks in Cellar
A pub landlord who repeatedly ignored warnings from the police not to open his premises to drinkers has been given a prohibition order.
The landlord of the Boot Inn in Ibstock, Leicestershire, ignored COVID-19 lockdown regulations a total of eight times since the end of the March, North West Leicestershire District Council (NWLDC) said.
In one incident, three drinkers were found hiding in the pub's cellar by council officers.
He has since been issued with a fixed penalty notice by officers from Leicestershire Police.
The revelers were also given fines too.
The council said concerns had been raised by members of the public about increasing activity at the premises in recent weeks.
Should the landlord, who cannot be named because he was not charged with a criminal offense and did not appear in court, breach the prohibition order, it would amount to a criminal offense and the council could exercise the power to take away the pub's license.
Councillor Andrew Woodman, Portfolio Holder for Community Services at NWLDC, said: "We hoped not to need to use a coronavirus prohibition notice but this landlord was demonstrating a continued disregard for the health and wellbeing of residents, and indeed of our NHS.
"This issue has been dealt with firmly and fairly in light of the sheer number of breaches and it sends out a strong message to others that it won't be tolerated.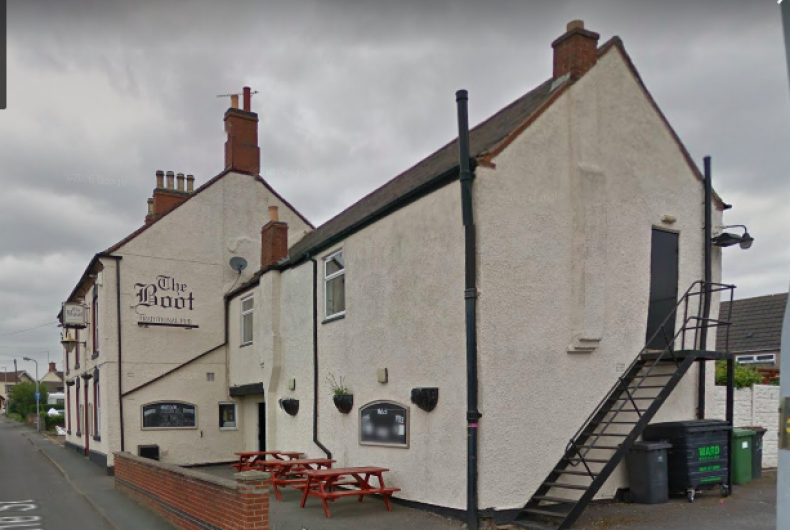 "This is an isolated case and I want to thank all the other landlords, and indeed all types of business owners in North West Leicestershire, that we know are following the Government's guidance and regulations.
"Your efforts are saving lives and protecting the NHS. We know what a challenging time this is for our businesses and we're here to support you should you need us."
Sergeant Ryan Ludlam, NPA Deputy Commander for North West Leicestershire, said: "While we continue to encourage, explain and educate in relation to following the Government guidelines, if required we will also carry out enforcement action.
"Unfortunately this was a case which did require enforcement.
"Officers carried out a number of visits to the Boot Inn following concerns being raised which led to fixed penalty notices being issued. However, when guidelines were still not followed, this led to us then approaching the council and the prohibition order being issued.
"The majority of people are following the government guidelines and staying home to stay safe. We thank you for doing this – you are saving lives. Please continue to work with us in this way and we will continue to work with you, to be there to help you and to take action when it is needed as this case has shown."