'Pub Subs' on Sale This Week: How to Get Discounted Publix Sandwiches for $5.99
Supermarket chain Publix is reducing all its sandwiches next week in its subs sale.
From February 20 until February 23, all the famous Pub Subs will be on sale for $5.99, the company has confirmed.
For stores that have their new weekly sales ad released on Wednesday, the sale will run from February 19 until February 23, 2020. Everywhere else, the offer starts on February 20 and ends on February 23, 2020.
Customers can head into their local store to pick up a Pub Sub, can pre-order on the Publix website, or get delivery via Instacart.
Example of Pub Subs included in the offer:
Boar's Head Philly Cheese Sub;
Publix Homestyle Beef Meatball Sub;
Boar's Head Simplicity Oven Roasted Beef Sub;
Boar's Head Turkey Pesto Foccacia;
Boar's Head Beef Brioche Sandwich;
Chicken Cordon Bleu Sub Hot;
Boar's Head Bold Italian;
Boar's Head Brown Sugar Ham Signature Sandwich;
Publix Chicken Tender Sub;
Mojo Pork Sub;
Cuban Sub;
Tuna Sub;
Chicken Salad Sub; and
Egg Salad Sub.
Publix is one of the well-known food retailers in America. Founded in 1930 with a focus on "treating customers like royalty," it has grown into the one of the largest employee-owned grocery chains in the U.S. with over 1,200 store locations.
The supermarket chain has been in the news for other reasons recently. According to CBS News, Greenpeace has been sending a 15 foot tall "trash monster" to Publix stores to raise awareness of the consequences of single use plastics in Florida.
According to Greenpeace, Publix has "excessive amounts of single-use plastics in its stores" and funds "lobbying efforts through the Florida Retail Federation to prevent customers from working with their cities and counties to ban plastic bags and other throwaway plastics."
Greenpeace has launched a petition form where concerned customers can call on the supermarket chain to "Drop Plastics Lobbyists & Support Florida's Communities!"
Publix has been contacted for comment.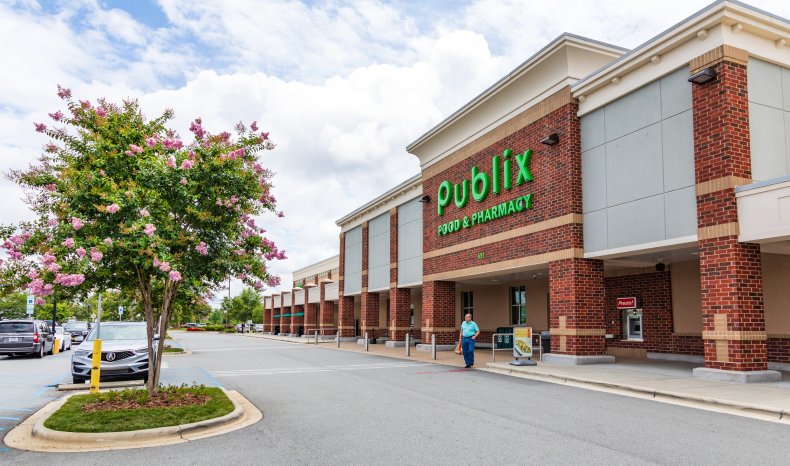 Newsweek has affiliate partnerships. If you make a purchase using our links, we may earn a share of the sale.