'PUBG' 1.0 Xbox Release Time & Downtime - When Is the Sanhok Update Live?
PUBG 's 1.0 update is about to release on Xbox One, and we've got all the key details you should know heading into launch. From Sanhok to update arrival times, here's a recap of the key details.
When does 'PUBG' 1.0 & the Sanhok Update Release on Xbox?
According to an official forum post from Sept. 2, PUBG's 1.0 update will release on live servers around 8 p.m. EDT Sept. 3 for owners of the Game Preview version. The full deployment details are below.
Maintenance: Servers will be down for maintenance for 16 hours between 4 a.m. EDT Sept. 3 and 8 p.m. EDT Sept. 3. Maintenance times may extend past this window if necessary.
The PUBG PTS will be available to play during the entire maintenance window.
Once maintenance has finished, PUBG's 1.0 content download will be available.
Those who haven't purchased a pre-release build will be able to download PUBG through the Microsoft Store just like they always have. The only difference is that the purchase won't be listed with a Game Preview tag. The game can also be purchased physically at retail locations starting Sept. 4.
What's included in the 'PUBG' 1.0 Patch Notes?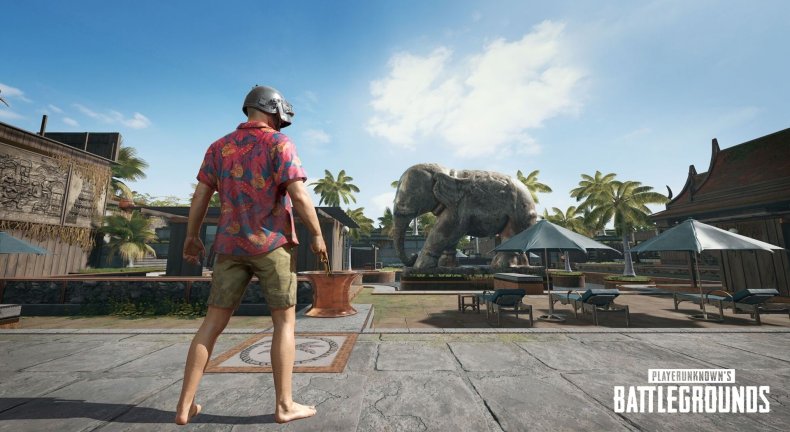 Here's a quick summary of the features players can expect in PUBG version 1.0:
Sanhok: The beloved 4x4 map from PUBG's PC version is finally making its way to console. The arena features unique vehicles like Motorcycles, Buggies and plenty of Vans. The QBZ95 weapon is also exclusive to the region.
Event Pass: Just like the PC version, PUBG will have a purchasable Event Pass for Sanhok that offers exclusive cosmetic rewards.
Matchmaking Changes: While there won't be full map select in PUBG 1.0, players will be able to choose between 8x8 battle royale maps and the 4x4 Sanhok.
Crate Changes & G-Coin: 1.0 also marks the launch of PUBG's console monetization system. It includes G-Coin, which can be purchased with real money to get skin packs. All crates are purchased with BP and cannot be opened with real money or keys.
Custom Matches: While they may not be there on day one, Custom Matches are expected to be available shortly after launch for those who'd like to create lobbies with unique parameters.
War Mode: The special respawn deathmatch mode is coming to Xbox. It'll be an option to select as part of Custom Matches and available for all on event weekends.
Achievements: Achievements will be live in PUBG's 1.0 version, and many of them from Game Preview will hopefully carry over in the days after launch.
We'll do our best to provide full patch notes for PUBG's 1.0 update as soon as possible. For now, however, those are the main features players can expect.
That's all there is to know about PUBG's full 1.0 release on Xbox One. We'll provide more news as it happens.
What are your thoughts on PUBG's 1.0 update? Are you excited to play Sanhok on console? Tell us in the comments section!