PUBG 's 1.0 update has officially landed on Xbox One, bringing Sanhok and War Mode to console. This update marks the end of PUBG's Game Preview phase, but development is far from over. Check out the full patch notes courtesy of an official forum post from PUBG Corporation.
'PUBG' Xbox 1.0 Update Patch Notes
NEW MAP: SANHOK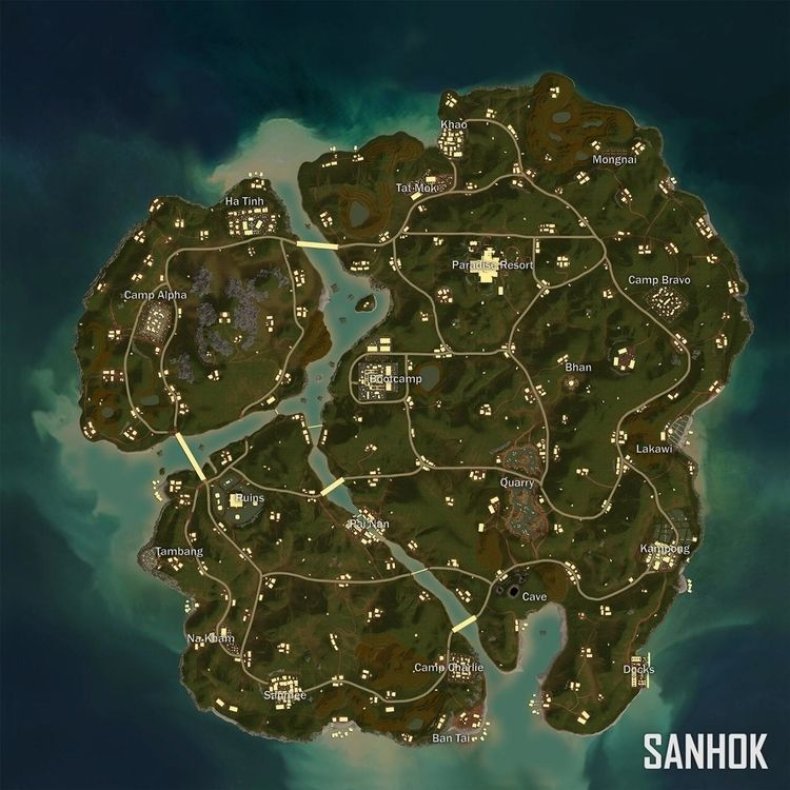 Added a new map: Sanhok (pronounced "sah-nok")
Sanhok is 4km x 4km map (one fourth the size of Erangel or Miramar). Although games tend to end a little more quickly on this tiny island, battles are still massive. Every game still features 100 players.
Certain settings have been customized specifically for Sanhok to better fit its unique design. Details are below.
Performance
Faraway players and vehicles aren't rendered the same way on Sanhok, resulting in some server performance improvements.
Gameplay
Weather in Sanhok changes dynamically.
Players can throw apples while waiting to board the plane in the in-game lobby.
Redzone
The redzone is smaller and shorter-lasting on Sanhok.
The center of the redzone appears outside of the playzone (the white circle). This means players are more at risk when outside of the playzone.
Bluezone
Bluezone on Sanhok has shorter waiting times and longer travel times.
The bluezone is also dynamic. It checks remaining player numbers before deciding the next circle, adjusting the waiting time and travel time accordingly (this doesn't affect circle size).
Spawn Balance
The item spawn rules have been customized on Sanhok to get you equipped for battle faster.
ARs, SMGs and DMRs are spawned more often.
8x scopes and 15x scopes don't spawn on Sanhok. However, they may still be obtained from care packages.
In-game lobby
Everyone will receive 20 apples in the in-game lobby which can be thrown around freely. Practice your throwing skills while you wait for the game to be started!
New Weapons
QBZ
The QBZ is an AR that uses 5.56mm rounds. It can hold 30 rounds per magazine and can be extended to 40 rounds.
QBU
The QBU is a new, Sanhok-exclusive DMR with a standard magazine of 10 rounds of 5.56mm ammo, which can be increased to 20 with an extended magazine.
There is bipod attached to QBU—it will greatly reduce recoil when you shoot while prone.
New Vehicle: Rony
The Rony is a new pickup truck that can only be found on Sanhok (from the automaker that brought you the Mirado).
This truck holds up to four passengers and excels at moving across Sanhok's hilly landscapes.
The Rony is one of the larger vehicles on Sanhok, so it can be used for cover as well as transportation!
Weapon Skin System
Players can select skins for each weapon
Weapon skin system UI

You can check details about the equipped skin using VIEW MORE button

How to equip weapon skins

You can use WEAPONS section in CUSTOMIZATION menu to equip the skin of your choice

The ways to acquire weapon skins

You can acquire weapon skins through "Raider crate" in STORE > CRATES.
Parachute Skin
CUSTOMIZATION > GEAR tab has been added. Go here to equip parachute skins.
Tooltips for weapon attachments have been edited to make them more intuitive.
The Bengal Tiger skin is can now be bought in the STORE
Crate System
Crates are purchased with BP
Skin Packs, Event Passes and exclusive skins are purchased with G-Coin. G-Coin is bought using real world money.
See full crate drop rates here.
UI/UX
With three maps now in the game, you'll choose between two "playlists" instead of two maps.

The Battle Royale playlist contains both Erangel and Miramar. Selecting it will randomly drop you into one of the two.
The Mini Royale playlist contains only Sanhok for now.
Select both playlists to be randomly dropped into one of the three maps currently in the game.
Performance
Optimized loading high resolution textures on Xbox One OG.
Optimized level streaming on Xbox One X
Bugfixes
Fixed an issue where some items weren't able to be picked up.
Fixed an issue where having more than one controller connected would:

Lower the sensitivity after ADS
Disallow driving vehicles

Fixed an issue where frame would drop because of effects from destroyed vehicles/boats.
Fixed an issue where the screen would be darkened in HDR on some monitors.
Fixed an issue where the character would seem like it's moving faster after certain steps near stair handrails.
Fixed an issue where player was unable to navigate shotgun through attachments on S1897, S686.
War Mode / Custom Match
For a smooth and healthy matchmaking times for our new contents/features, we've decided push each of them live with a time gap (Sanhok → War Mode → Custom Match). This is to let everyone enjoy and delve into each contents with time. Also, it's to let each contents have enough attention from our players, so players won't be divided having a long matchmaking time for each content.
War Mode is expected to be available on late September, with Custom Matches available on mid October.
The major addition here is, of course, Sanhok. The 4x4 battle royale map took PUBG's PC community by storm this June and can now be experienced by all players of the standard game. Due to Sanhok's smaller size and increased weapon spawns, its main draw is that firefights happen faster and more frequently than traditional matches on Erangel or Miramar. In simple terms, Sanhok offers the brisk battle pace of Fortnite without those pesky building mechanics. When launching into the PUBG 1.0 game, players can choose between traditional 8x8 battle royale or Sanhok.
Another fresh gameplay option is War Mode, which is PUBG's take on a classic deathmatch scenario. Squads score points based on kills, assists and revives, and the Squad with the highest point total at the end of each round wins. For this mode only, players are allowed to respawn if they've been killed.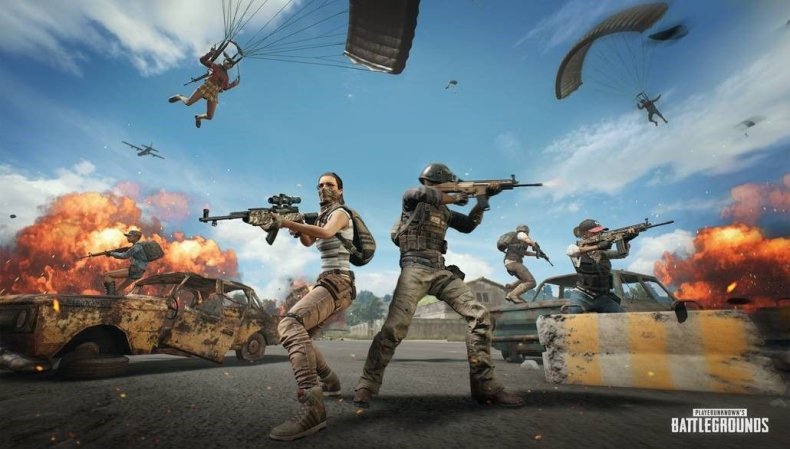 In many ways, PUBG's 1.0 Xbox update focuses on bringing major features from the game's PC version that have yet to migrate to console. That being said, even though the patch's 1.0 namesake implies PUBG is feature-complete, there's still plenty of work left to be done. Custom matches, for example, aren't available on Xbox yet, and it may take a few days for achievements from the Game Preview build to transfer to the final version. PUBG on Xbox will continue to evolve much like it always has, but today's update marks a major milestone in the larger creative process.
PUBG is available now on PC and Xbox One. This 1.0 update is exclusive to Xbox One.
What do you think of PUBG's 1.0 update on Xbox now that it's live? Does Sanhok deliver on its hype? Tell us in the comments section!