'PUBG' Anti-Cheat Update Falsely Bans PC Players, Fix Incoming
PlayerUnknown's Battlegrounds has a serious cheating problem, and it currently involves players getting falsely banned. After a routine update to the game's anti-cheat system, numerous players claim they can't log in to the game at all. Luckily, the fine folks at PUBG Corporation are working on a fix.
"PC players, we are aware of a detection logic related bug that occurred after today's anti-cheat update [that] is temporarily preventing some players from accessing our game," an official support tweet reads. "Please accept our apologies. We are working on a fix as fast as we can."
That message was sent two hours from the time of posting, and there's been no official update since. That being said, take a look at the game's official subreddit and you'll see that many players aren't too happy about the situation. Here's one comment from a thread calling PUBG Corp a team of amateaur devs. "One of the biggest steps in developing any software is testing and debugging. How can they release an update that causes such a major problem without thoroughly testing it out first," said reddit user tubby8.
Most of the issues being reported involve two-day suspensions with code anomalies in associated log files. While some players are starting to have their service restored already, the community isn't willing to let this strange mistake slide. After all, it's rare to download a 1GB update for a game you love, only to be blocked from playing it.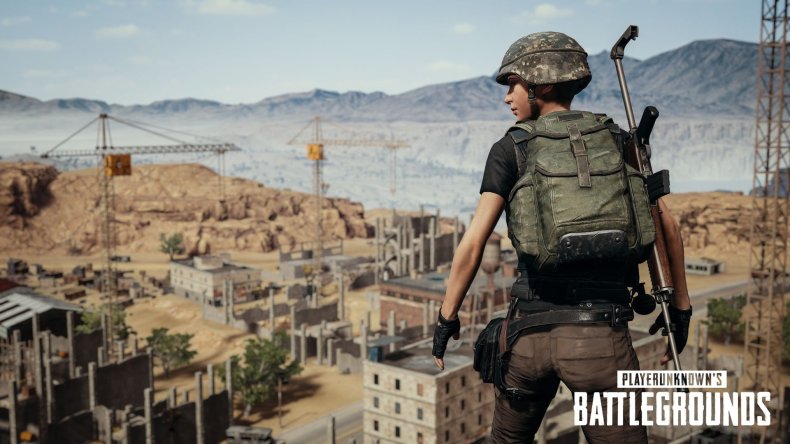 If there's any solace to be found here, it's that PUBG Corporation is aggressively committed to stopping the rampant cheating that plagues a vast majority of active PUBG matches on PC. This was also reflected in January, when the makers of PUBG's BattlEye anti-cheat software announced that its detection systems had banned over 1 million PUBG cheaters in a single month. As hackers continue to find ways to circumvent official security measures, aggressive oversteps like this incident are bound to happen again.
Those looking for more PUBG news should watch this site closely over the next few hours. Earlier in the week PlayerUnknown himself tweeted that a 2018 roadmap for upcoming updates would be posted sometime today. If and when that happens, we'll do our best to let you know.
PlayerUnknown's Battlegrounds is available now on PC and Xbox One. This anti-cheat issue is a PC-exclusive problem.
What are your thoughts on PUBG Corp's latest anti-cheat fiasco? Has your service been restored after a false ban? Tell us in the comments section!