'PUBG' Art Director Talks the Philosophy of Season 4 & the Erangel Remaster
PUBG made its early access debut in the spring of 2017 and quickly became a global phenomenon with millions of active players by the end of the calendar year. Now two years removed from that initial burst of success and the popularization of the Battle Royale genre, PUBG Corp returns to the drawing board with its fourth season of content.
Available on live servers now, PUBG update 4.1 adds several new features, but chief among them is a full remaster of the iconic Erangel island map. To mark the occasion, Newsweek spoke with Art Director Dave Curd to discuss the process and mindset behind recreating one of the most influential maps in recent gaming history.
"We released the original two years ago, and we've been making new content, new experiences and observing how players play and watching that data," Curd told Newsweek. "That compelled us to start tuning things like loot and circles. We've [also] been learning how to make better and better maps, how to raise the visual delta while protecting performance. We wanted to apply those lessons to our original map."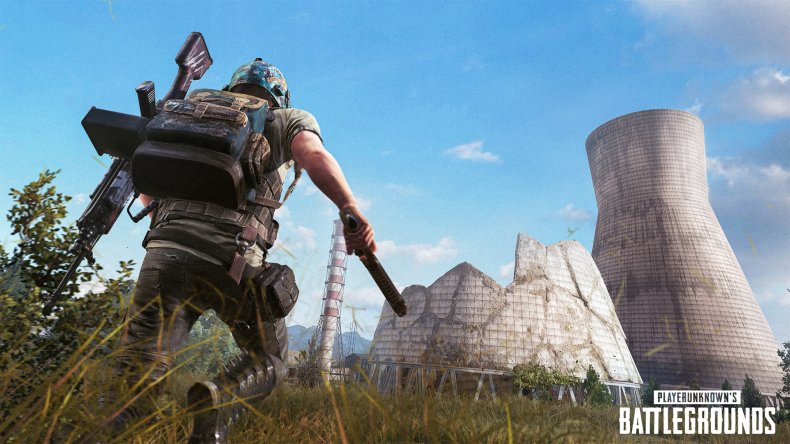 While that idea may sound simple on the surface, it was a stressful and intriguing undertaking for Curd who joined PUBG Corpwell after the original Erangel had been perfected. "It's very scary and it's a huge honor, so I was both terrified and extremely excited," Curd admitted. "One good thing is that I had zero development baggage. I had no attachment because I wasn't there.
"Conversely, I had to move forward with respect for those that came before me by understanding what their design and aesthetic intentions were while trying to elevate it. I didn't want to reinvent the wheel. We didn't want to put our stamp on it. We wanted to take Erangel and make it the best possible version of what everyone intended it to be."
For those involved with the project, then, that meant adding totally new features grounded in the source material. "We take a real holistic look at the map. We take a look at the data," Curd said when asked to describe the focus of his team. "We're looking at millions of maps worth of data and understanding where players really enjoy to play and where we're not getting as much traffic as we'd like. That tells us which areas may be ripe for reimagining.
"Like Mylta Power, for example, has a very different way out because it just wasn't getting the play we thought it deserved. Meanwhile, something like Pochinki is pretty much perfect because School still plays really fun. The two main things we focused on were increasing design where it made the most sense and making it feel fresh but familiar. We're updating the architecture, we're updating the materials and textures, all-new terrain, more realistic scenery, we've added wind to influence the grass, but it should still feel like putting on your favorite pair of shoes. Players are still going to drop and understand that it's Erangel. It's just more beautiful than you may remember...Our intention was to make Erangel better but not change it so much that it loses its original spark."

Paying homage to the art to which he is so deeply attached, Curd also took special care to mention some finer visual elements fans may not notice during their first few drops. "Usually when you imagine Erangel you're behind a tree looking over farmland, and seeing the breeze influence all that foliage and grass is really satisfying," Curd musied while describing his favorite part of the new map. "You're always running and shooting and aiming down sights so you don't necessarily immediately notice it, but we think it subconsciously adds to the entire experience."
For more gameplay-focused fans, however, the new Ernagel features loot tweaks and circle adjustments that Curd described as a measure designed to bring the updated map more in line with the rest of the roster. Zone times have been reduced for the most part, but the minds behind PUBG still value downtime as an essential part of the Erangel experience.
"We think downtime can be good," Curd assured when probed about the new map's increased pacing. "We're always raising and dropping tension, so downtime can be a good thing. We're just always looking at ways to improve that graph."
A reworked Erangel is certainly the premier feature of PUBG Season 4, but it comes as part of a much larger update featuring co-op missions, a cosmetic Survivor Pass and new in-game audio mechanics like turntables. For PUBG Corp, the latest batch of content presents a unique opportunity to prospective and current players.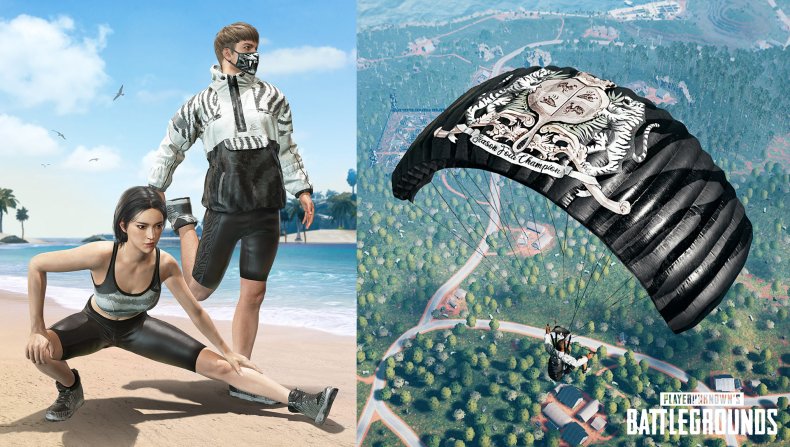 "There's never been a better time to play PUBG. We're looking to take the momentum we've gained from recent updates, new weapons, vehicles, Weapon Mastery and ledge grab, and fold that into Season 4," Curd said of the new content. In other words, there's a lot more to this patch than a fresh coat of paint.
PUBG is available now on PC, Xbox One, PS4 and mobile. Season 4 is available now on PC, but console players can expect to see it later this summer.
What are your thoughts on PUBG's Erangel remaster? Is the new map an improvement on the original? Tell us in the comments section!