'PUBG' Banned in Nepal for Harming Children, India & China Agree
PlayerUnknown's Battlegrounds , more commonly known as PUBG, has apparently been banned throughout the entire country of Nepal. The popular battle royale game recently caught the ire of the nation's Metropolitan Crime Division and will soon be barred from the region. The Kathmandu Post broke the story Thursday afternoon.
The investigation began on Wednesday with a Public Interest Litigation at the Kathmandu District Court, in which it was suggested PUBG be banned in Nepal due to its "negative effect on the behavior and study of children and youths." Less than 24 hours later, the request was granted to cut off all access to the game.
"We received a number of complaints from parents, schools and school associations regarding the effect of the game on children," Senior Superintendent of Police Dhiraj Pratap Singh, chief of the Metropolitan Crime Division, told the Post. "We also held discussions with psychiatrists before requesting the Kathmandu District Court for permission to ban the game." With the request approved, all of Nepal's internet service providers must abide by the rules.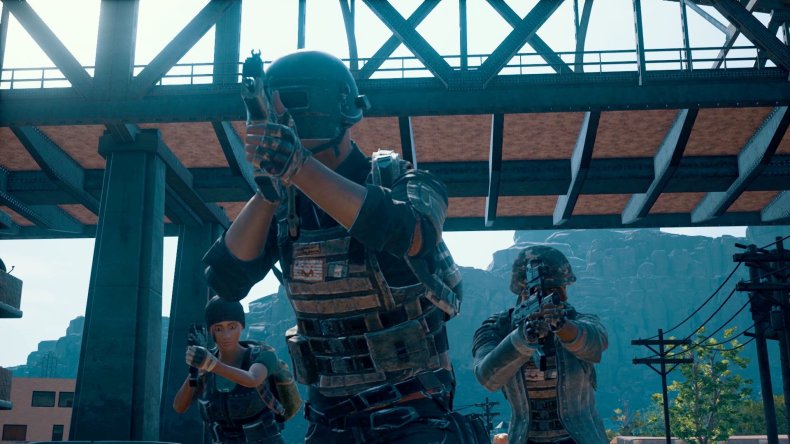 PlayerUnknown's Battlegrounds burst onto the scene in March of 2017 as the frontrunner in the now-popular battle royale genre of games. In PUBG and similar titles like Fortnite and Apex Legends, 100 players meet on a large battlefield that slowly shrinks as time elapses. The last player, duo or four-person squad standing emerges victorious.
That concept may sound harmless at face value, but authorities in the area suggest PUBG has been the focus of several complaints from parents and educators alike. At worst, police have consulted psychologists that claim the game's violent premise might lead to aggression in the real world. This unfortunate narrative has been backed up by multiple suicides in which children have taken their own lives after being told to stop playing.
While taking action to ban PUBG is a bit unorthodox, Nepal is not the first country to do so. China has also instituted a similar ban on the game, and several cities in Western India have opted to do the same. In the latter case, 10 college students were recently arrested for playing the offending content.
But, as expected, fans of PUBG in these countries aren't pleased. Roshan Shrestha, a sixth-year college student told the Post that the ruling to ban PUBG was "ridiculous," adding that "rather than complaining, people should keep a close eye on their children and make sure that they do not spend a lot of hours on gadgets and games." The decision is sure to be divisive one, but, unfortunately for the gamers of Nepal, it's already been made.
PUBG is available now on PC, Xbox One, PS4 and mobile.
What are your thoughts on PUBG getting banned in Nepal? Do video games like PUBG contribute to violent acts in the real world? Tell us in the comments section!