'PUBG' Dr DisRespect Ends Stream, Breaks Character After Bullet Hits Window
PUBG streamer Guy Beahm, popularly known as Dr DisRespect, went through quite an ordeal Tuesday afternoon when a bullet grazed his window during a recent broadcast of the Call of Duty: Black Ops 4 Blackout battle royale mode. The shots rang out around noon eastern time and were captured live as thousands of viewers watched online. A video of the chaotic moment can be seen below.
Just before starting a new match of Blackout, multiple loud pops can be heard outside Beahm's window. When he discovered what had just happened, he took off his character costume and explained the terrifying reality of the situation to his fans.
"I've got to end the broadcast right now, someone shot at our house. Broke the fucking upstairs window. This is the second shot, someone shot yesterday, at our fucking house and someone shot again right now, connected with the house, upstairs You're driving by. You pussy!"
At this point in time it's unclear if the shooter was intentionally trying to target Beahm, but, given that shots were fired at his location two days in a row, once during a stream, the prognosis does not look great. Dr DisRespect quickly emerged as one of the most popular PUBG streamers, with over 2.5 million followers on Twitch alone. Given that so many people are aware of his celebrity status, it's not unthinkable that he may be a target. If that's the case, the crime would be one of the first of its kind.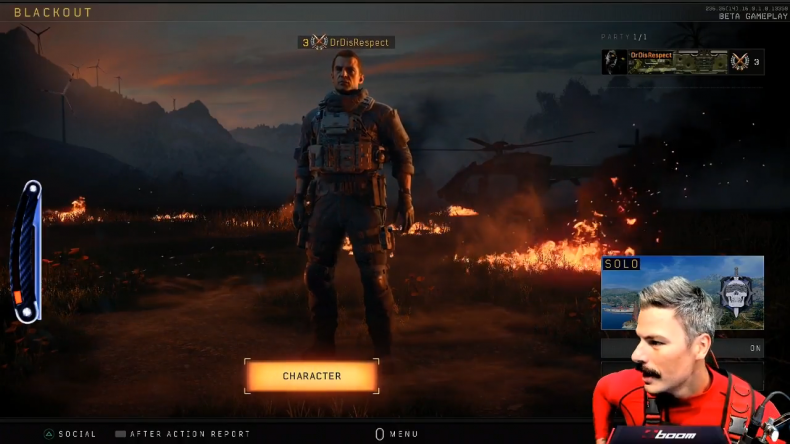 Despite the shooter's unclear motivations, the good news is that Beahm and his family are safe and sound after the incident. In a message to his fans, his Twitch page now reads "Doc and family are Safe. Proper measures are be taken while stream is down for the day."
We'll do our best to provide more news on this situation as it develops. Our best wishes go out to Beahm and his family during this tumultuous time.