'PUBG' Jungle Crate Twitch Prime Loot Live - Items & How to Get It
PUBG has a new batch of Twitch Prime loot following the expiration of July's Spa Day Crate. In this latest crate, players receive eight unique items with a jungle-centric theme. You can see what's inside the Jungle Crate in the screenshot below. Items include the following: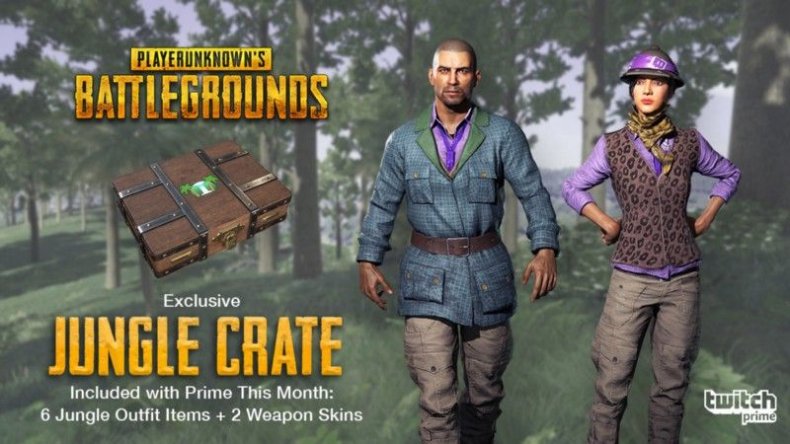 Explorer Hat
Tiger Print Bandana
Explorer Coat
Leopard Print Vest
Explorer Knickers
Leather Boots
Croc Bite Weapon Skin
Bengal Blade Weapon Skin
How to Get 'PUBG's Jungle Crate Twitch Prime Loot
The steps to redeeming your free Jungle Crate Twitch Prime loot are pretty simple, but we'll outline them below:
Go here and click Login/Sign Up.
Enter your Twitch account credentials followed by your Amazon credentials. If you're already logged in as a Twitch Prime member, you can claim it right from the loot page or by going to the Twitch Prime website and claiming the offer for the PUBG: Jungle Crate.
Once that's done, open PUBG and press the Twitch logo icon in the top-right of the title screen to link your account.
A browser window will open and you'll see a success message or you'll have to type in the credentials again. Once you see the message of success, the Jungle Crate should be delivered shortly. Note that delays are possible, but in time, you'll eventually receive the crate.
Twitch is currently investigating issues preventing some users from getting their crates on time. These will hopefully be fixed soon. Other users have had success by unlinking and relinking their Twitch Prime accounts in-game and relaunching the application to receive their crates.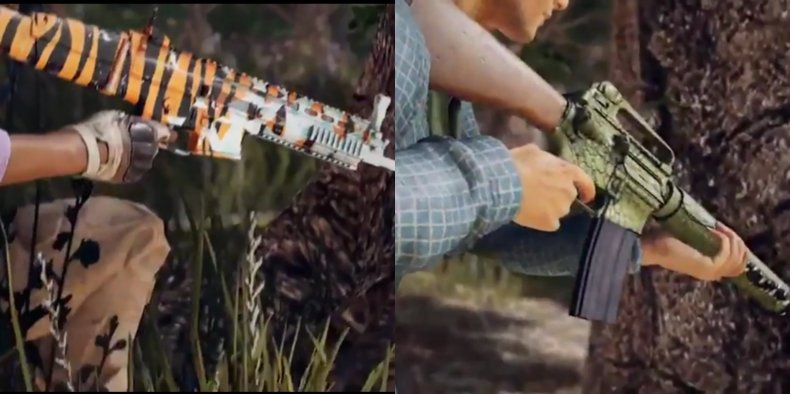 Those who don't have Twitch Prime or Amazon Prime access can use a 30-day free trial to get the Jungle Crate loot without a subscription. A link to the trial is on the loot page. Use an existing Amazon account to walk through the steps. If you've taken advantage of a free trial once before, you can start another one using a different email address.
PlayerUnknown's Battlegrounds is available now on PC and in Game Preview on Xbox One. The Jungle Crate is only available on PC until Sept. 17.
Were you able to claim your PUBG Jungle Crate? What are your thoughts on the new cosmetics? Tell us in the comments section!