'PUBG Mobile' 0.14.0 Beta Live on Android, iOS With Character System: How to Install
PUBG Mobile is back with another beta, and this time it's for version 0.14.0. The upcoming build features a reworked character system and several new achievements. Below we detail the installation process for iOS and Android while taking a look at the patch notes.
Note: Trying the beta does not mean you have to uninstall the regular version from your device. Keep that installed if you want to easily switch back to the latest public build.
How to install the PUBG Mobile 0.14.0 Beta on iOS.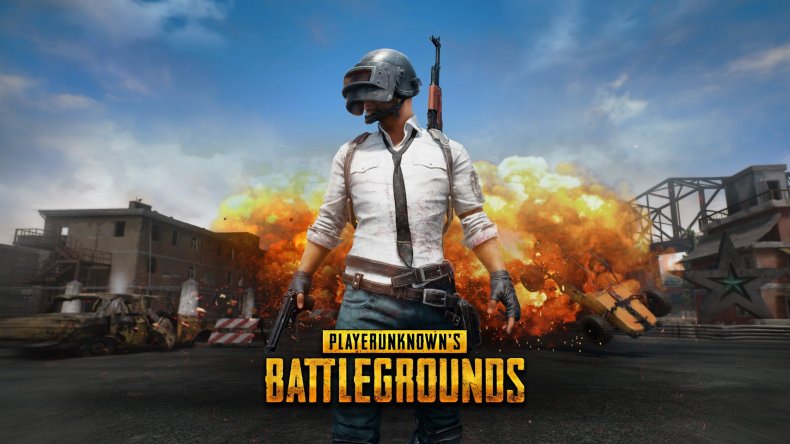 PUBG Mobile is compatible with iPhone 5S or later on iOS 9 or higher. This new beta does not change these requirements.
Log in once to the regular version of PUBG Mobile via Facebook if not done already.
Click this link from your device. A screen will ask if the link can open in iTunes. Press "Install" and the download will start.
It might help to tap the gray icon on your home screen to get past the "waiting" prompt. This process takes a while, so we'd recommend plugging your device into a charger and doing something else. When it's finished, the traditional PUBG Mobile icon will display.
When you first launch the app you may receive a warning about it potentially being unsafe. From here go to Settings > General > Device Management > PUBG Mobile and select "trust." If you've installed other PUBG Mobile betas in the past you might be able to skip this step.
Launch the app as normal and log in with the Facebook account.
How to install the PUBG Mobile 0.14.0 Beta on Android
PUBG Mobile for Android requires Android 4.4 or higher with 2GB RAM.
Log in once to the regular version of PUBG Mobile via Facebook if not logged in already.
Click this link on your device. A warning will pop up regarding the potential harmfulness of APKs. Confirm and the download will begin.
This process may take a while, so plug in your device and wait.
Launch the app and log in with the Facebook account from step one.
What's new in PUBG Mobile Beta 0.14.0
If you're still wondering whether or not you should try the beta, take a look at these patch notes courtesy of a post on the PUBG Mobile subreddit.
New Contents
Android Resources Extension Pack:
Reduced the size of Android installation package and added Resource Expansion Pack, which contains some rarely used equipment and resources that are displayed with a placeholder icon unless the Pack is downloaded.
Mode Selection UI adjusted:
a. Added tier information in Classic
b. Matchmaking and Settings are now on the same page
c. Visual effects improved
Daily Mission redesigned: (Not available on the test server yet, some missions can not switch perspective now, and there is a temporary key for the test)
a. The number of Daily Missions are reduced and rewards have been adjusted;
b. Daily Missions, other than the login mission, are released randomly. If players are not satisfied with their current Daily Missions, they can switch to other random missions in the mission pool up to three times a day.
Character System:
a. Each player gets a character at the beginning.
b. Characters start with one skill that is only effective within EvoGround.
c. Characters can be customized with outfits, voices, emotes and MVP emotes.
d. Level up the characters and collect progress rewards by playing with them in any mode to earn EXP.
Level V and rewards added for some achievements:
Battle-Hardened V: Reach Ace.
Fun Times V: Complete 800 matches in Arcade.
Classic Lover V: Complete 1000 matches in Classic.
Evo Tactician I-V: Complete 5/20/50/100/200 matches in EvoGround.
Perseverance V: Log in consecutively for 60 days.
Assault Mastery V: Kill 2000 enemies with Assault Rifles.
Sniper Mastery V: Kill 1000 enemies with Sniper Rifles.
Shotgun Mastery V: Kill 1000 enemies with Shotguns.
SMG Mastery V: Kill 2000 enemies with SMG.
Melee Mastery V: Kill 200 enemies with Melee.
Pistol Mastery V: Kill 200 enemies with Pistols.
Deathbringer V: Kill 2000 enemies.
Skull Collector V: 200 Kill enemies with headshots.
Field Medic V: Revive teammates 500 times.
Predator V: Kill 20 enemies in a single Classic match.
Chicken Bucket V: Win 50 matches.
PUBG Elite V: Earn 555 SSS rating
Epic Find V: Earn 100 different permanent outfits(Legendary).
Mythic Fashion I-V: Earn 1/5/10/20/50 different permanent outfits(Mythic).
Social Butterfly V: Reach 120 in-game friends.
Brothers in Arms V: Team up with friends 1000 times.
Santa Claus V: Gift an item to a friend 100 times.
Center of Attention V: Earn 600 LIKEs.
Happy Training V: Complete 1000 Clan Trainings.
Shopaholic V: Spend 1000000BP.
Perfectionist V: Reach the highest Royale Pass rank for 6 seasons in a row.
Bounty Hunter V: Complete 1000 Royale Pass missions.
Open Sesame V: Open 100 Royale Pass Elite Crates.
Unique Destiny: Earn 6000 Achievement points.
Battlefield Veteran I-III:
Complete any 2/4/6 of the following achievements:
Assault Mastery V, Sniper Mastery V, Shotgun Mastery V, SMG Mastery V, Melee Mastery V, Pistol Mastery V.
Improvements and Bug Fixes
Inventory interaction UI adjusted
a. Non-inventory UI functions blocked in Inventory
b. Expanded the item display area
c. Simplified the editing of emotes
d. Improved the selection logic for firearms and vehicles
e. Players can now choose to show the helmets and backpacks in the main menu
f. Added new zoom feature to zoom in on the character when viewing firearms, hats, glasses, face accessories and backpacks
Improved outfits: after the update, if the outfit being previewed is in conflict with the currently equipped outfit, the current outfit will be unequipped to make sure the previewed outfit displays correctly.
For all intents and purposes, then, PUBG Mobile beta 0.14.0 seems like a fairly innocuous update even for hardcore players of the game. Even though the character system offers a fresh coat of paint, it's not entirely clear how this new concept differs from the Champion system that currently exists. The name change might make things a bit clearer for new players, but it doesn't appear to offer much in the way of features. As for the achievements, most of those seem fun but not necessarily critical to the overall gameplay experience. In most cases we would advise against installing this one unless players are very interested in seeing if smaller issues and bugs not listed here have been resolved.
PUBG Mobile is available now on Android and iOS. The final version 0.14.0 update is likely at least one week from its live release.
What are your thoughts on PUBG Mobile given the feature of update 0.14.0? Do the patch notes impress you? Tell us in the comments section!