'PUBG Mobile' Guide: How to Get Clothes, Name Change & Use Voice Chat
PUBG Mobile has arrived on Android and iOS, and players may have a few questions about how the game's main features work. In this quick guide, we'll outline the basics for getting and changing clothes, changing your Display Name and using voice chat.
HOW TO GET & CHANGE CLOTHES WITH BP IN 'PUBG MOBILE'
If you want your PUBG Mobile character to stand out from the pack, you're going to have to purchase, unlock or loot some stylish threads. Clothes can be earned in a number of ways: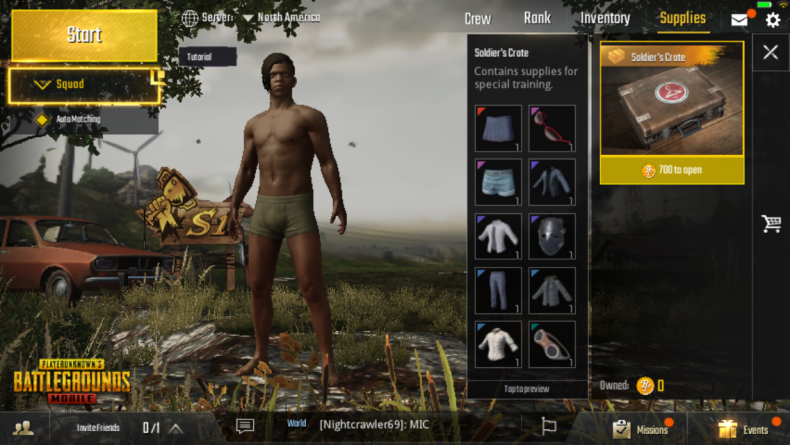 Daily Sign-Ins: If you sign in to PUBG Mobile several days in a row, you'll unlock bonuses for your activity. Typically within a seven-day cycle, you'll be offered some sort of clothes or shoes for your commitment. This is the easiest way to get clothes.
Daily Missions: At the bottom-right corner of the menu screen, you'll see a button for Missions. These are specific tasks, like getting a kill or surviving for a certain length of time in a given match. Make sure to manually redeem these as you complete them.
Loot: You can purchase Crates with Battle Points earned via gameplay. Battle Point rewards vary and can be earned for sign-ins, missions and technical skill. The longer you last in battle or the more kills you get, the higher the cache of Battle Points. Crates often contain the rarest clothing rewards.
Once you've earned your clothes, simply go to your Inventory and tap the accessories you'd like to wear.
HOW TO CHANGE YOUR DISPLAY NAME IN 'PUBG MOBILE'
Currently, there's no way to do this once your account has been set up. You can, however, reset the appearance and gender of your avatar. After earning 3,000BP, tap over to the Inventory screen and press the button near your avatar's head that says "Reset Appearance."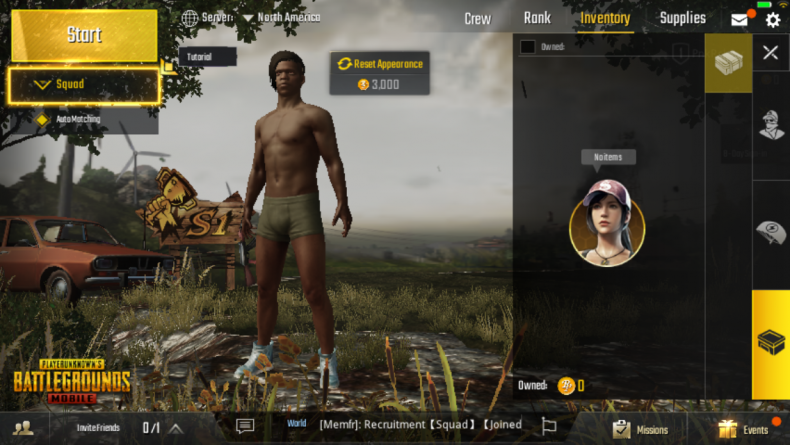 HOW TO VOICE CHAT IN 'PUBG' MOBILE'
PUBG Mobile voice chat is very easy to use and toggle. In the middle of a match, players will see two icons with a speaker and microphone just below the settings cog in the top-right corner of the screen. If neither of those icons has a line through them to signify they're turned off, your microphone is sending chat to players and you're hearing the chatter of others. To toggle your own chat, tap the microphone button. To toggle the chat of others, tap the speaker.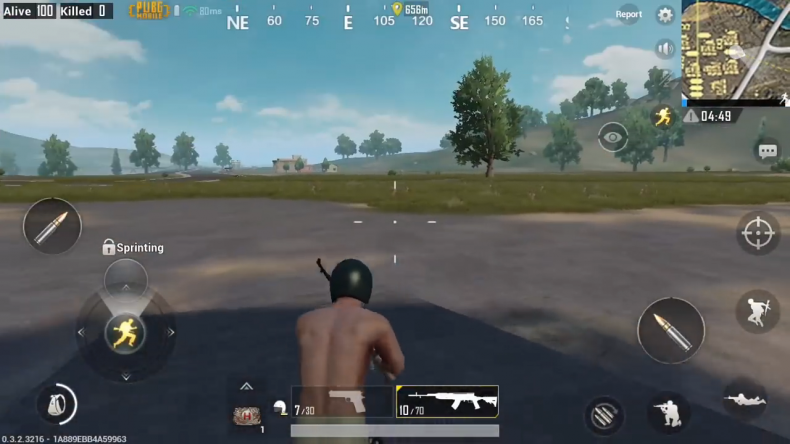 You can adjust the specifics of your voice chat settings using the settings cog. Tap it and select the "Audio" menu to see the full list of options. Here you can enable or disable the microphone or speaker channels and set specific volumes for each.
That should cover the basic questions being asked by many PUBG Mobile players today, but we've also got additional guides for bypassing Internet Errors, using controllers and working with cross-platform mobile play.
PUBG Mobile is available now on Android and iOS.
Were you able to get and change clothes using this guide? Is voice chat functioning well? Tell us in the comments section!