'PUBG Mobile' Update 0.14.5 Adds Season 9 Royale Pass - Patch Notes
PUBG Mobile update 0.14.5 has just released, and it's got lots of great content for those looking forward to Season 9 of the popular battle royale game. The patch includes all the new cosmetics plus a few key bug fixes hardcore fans should know about. The full patch notes arrive courtesy of a post on the game's official subreddit.
PUBG Mobile Update 0.14.5 Patch Notes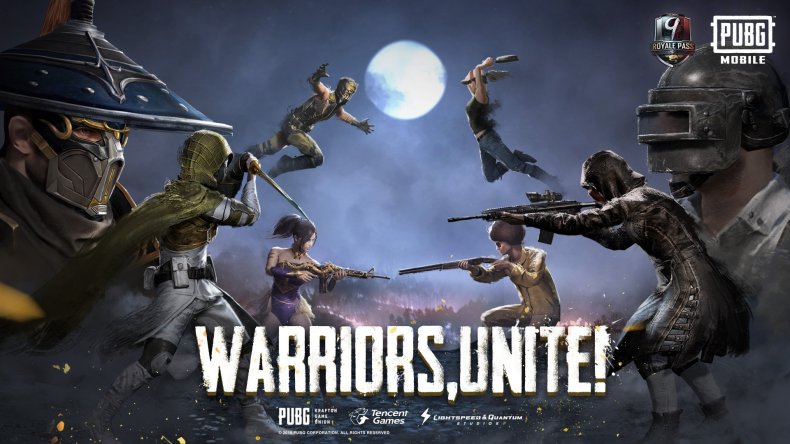 What's new in this update?
Royale Pass Season 9 (starts September 13, 2019)
The Royale Pass 9 offers exciting content in the Samurai concept "Warriors Unite".
Before the Royale Pass is available, a countdown will now show the remaining time.
An optimized mission map overview has been added to the Royale Pass menu. An option was added to share the rank of the Royale Pass
Additional enhancements to rank overview, mission summary, RP point exchange menu have been adjusted.
The Royale Pass can be given away to friends for seven days if they meet the appropriate requirements, which can be found in the Royale Pass menu
Bugfixes
Fixed an issue that new acquired items in the inventory were not shown on top.
Fixed an issue that emotes were not played correctly in the preview.
Fixed an issue that showed backpack lock status incorrectly
Fixed an issue that showed expired vehicle skins in the lobby
Improvements
Duplicate emotes can be disassembled now.
The latency of a server (ping) can now be viewed in real time during matchmaking.
Improved resources by removing the start island selfie feature
further adjustments and improvements
For casual fans of PUBG Mobile, update 0.14.5 doesn't offer much. While the cosmetic additions are welcome and offer a sense of progression, there's nothing here by way of new maps, guns or experiences. Simply put, unless you're heavily invested in paying for passes and ranking up, there's almost no reason to consider hopping back into PUBG Mobileto see what the new patch is about.
With that in mind, fans should look toward the launch of update 0.15.0 for more significant changes. All other versions of PUBG recently got the Erangel Remastered map over the past few weeks, so we imagine mobile is the next platform to enjoy the changes. Its visual trapping may not be as stunning as other builds, but we imagine portions of the map's layout will be tweaked to better support modern gameplay strategies.
PUBG Mobile is available now on Android and iOS. The 0.14.5 update should be live in all regions.
What are your thoughts on the latest update for PUBG Mobile? Does update 0.14.5 deliver on your personal expectations? Tell us in the comments section!