'PUBG Mobile' Update 0.6.0 Adds First-Person & Royale Pass - Patch Notes
PUBG Mobile update 0.6.0 has officially landed on Android and iOS. The patch adds a first-person mode, a brand-new feature called Royale Pass and a collection of emotes.
Here's a quick recap of everything the new patch includes.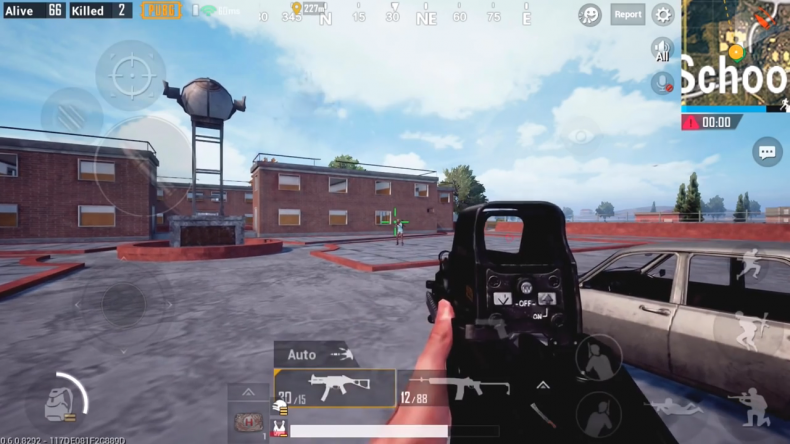 Arcade Mode - Mini-Zone: 100 players enter a smaller zone with triple weapon spawns. Matches last 20 minutes. Since this is Arcade Mode, it does not impact rank.
Armory: See weapon stats and compare them via a dedicated menu
Royale Pass: Completing daily and weekly missions gives you points that offer increased access to crates.
Airplane and Weapon Skins: The player with the highest Royale Pass level in a match gets to choose the plane skin. Weapon skins unlock via crates.
Emotes: Players have the option to clap, taunt and laugh at others
Bug fixes and tweaks: One of these adjustments is that cars no longer do damage to teammates.
The reveal and feature set of PUBG Mobile 0.6.0 is hardly a mystery, given that the patch was in beta for several days earlier this month. But those who couldn't take part in that test will now have the chance to see what first-person play is all about. If you're into that sort of thing, the tighter viewpoint makes PUBG's already tense moment-to-moment action much more harrowing. The Mini-Zone mode is also a pretty nice alternative when you don't have the time for a complete match.
There's no denying the concept of the Royale Pass is heavily inspired by Fortnite's Battle Pass. The only difference with PUBG's implementation is that the challenge rewards are randomized in crates instead of being shown outright. Considering how beloved the Battle Pass has been, however, there's no real harm in PUBG Mobile putting its own spin on things.
PUBG Mobile is available now on Android and iOS. The 0.6.0 update should be deploying now on both platforms.
What are your thoughts on PUBG Mobile update 0.6.0? Do you like first-person mode? Tell us in the comments section!