'PUBG' Not Suing 'Fortnite' As Bluehole Drops Lawsuit & Legal Battle
PUBG Corporation filed a lawsuit against Epic Games and Fortnite in South Korean court this January, claiming that Fortnite was too similar to PUBG Corp's own PlayerUnknown's Battlegrounds. News of the suit broke at the end of May, but a new report from Bloomberg suggests the matter has been dropped entirely.
It's not clear why the case has been dropped, but PUBG Corp's lawyers confirmed to the publication that a letter of withdrawal was sent to Epic Games' attornies on Monday. It's possible PUBG Corp. felt it didn't have a strong enough argument to win the case, or that some type of settlement has been reached between the two development partners. If a private deal was made, it's highly unlikely we'll ever learn the details of it.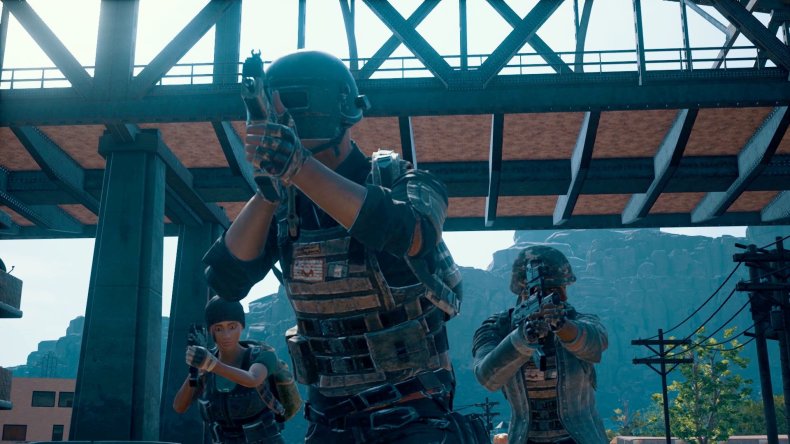 The feud between PUBG and Fortnite began last September when Epic mentioned Bluehole's game in its announcement blog post for Fortnite Battle Royale. "We love Battle Royale games like PUBG and thought Fortnite would make a great foundation for our own version," the post reads. The minds behind PUBG read that statement as an attempt to capitalize on their game's success, and pressure mounted when Fortnite's popularity surpassed PUBG's in the months to follow.
Matters between the two parties remain complicated considering how closely intertwined the two titles are. PUBG was made using Unreal Engine, a tool created by Epic, and both companies are partly owned by Chinese investment conglomerate, Tencent. So, not only do Fortnite and PUBG have Battle Royale gameplay elements, but they're also supported by similar creative tools and business relationships. Needless to say, the case was pretty complex.
While some quiet chatter persisted amongst fans that PUBG Corp. may have an advantage in the case due to ambiguities of copyright law in South Korea, that speculation has effectively been rendered moot. It looks like both Fortnite and PUBG will be able to coexist on a global scale until further notice.
It should be noted that, while PUBG Corporation has dropped its lawsuit against Fortnite and Epic Games, it appears there are still legal battles pending between PUBG Corporation and Netease, the makers of PUBG mobile clones Knives Out and Rules of Survival.
PlayerUnknown's Battlegrounds is available now on PC and in Game Preview on Xbox One. Fortnite is in early access across PS4, Xbox One, Switch, PC and iOS.
Are you surprised Fortnite and PUBG are no longer feuding? Did a secret settlement prompt the withdrawal? Tell us in the comments section!