'PUBG' Patch 11 Live on Xbox One with Stability Updates - Patch Notes
PlayerUnknown's Battlegrounds has a new update on Xbox One Game Preview. Patch 11 offers many of the stability fixes necessary to make the game playable on Microsoft's console. The patch notes are fairly short, but include many tweaks testers have been clamoring for.
Performance / Optimization / Stability
Implemented texture changes to improve graphical performance
Optimized vehicle profiles to improve framerate
Additional fixes to reduce crashes
UI/UX (Inventory)
The layout of the inventory has been improved, adding focal points to identify selected areas, a clearer button guide and tooltips
Improved selection of weapon slots and attachments - players can change the focus and selection by using the D-Pad
Quick scrolling has been added by using LT/RT buttons
Gameplay
A counter has been added to show the number of players remaining on the airplane
Cosmetic Items
Reminder to the community that the Varsity Jacket (also known as the PUBG5 jacket) announced last week will be rewarded to players after March 22 12:01 a.m. Look for it in your in-game inventory from March 22 inside the customization tab of the menu.
Bug Fixes
Fixed issue that caused players to hear footsteps when no other players were in the vicinity
Fixed an issue that prevented the blue zone from being displayed correctly
PUBG Corp recently announced the Varsity Jacket mentioned above as a free reward for the game's Xbox One version passing the threshold of 5 million players. Despite shoddy performance and crashes across the board, PUBG remains one of Xbox One's biggest exclusive success stories to date.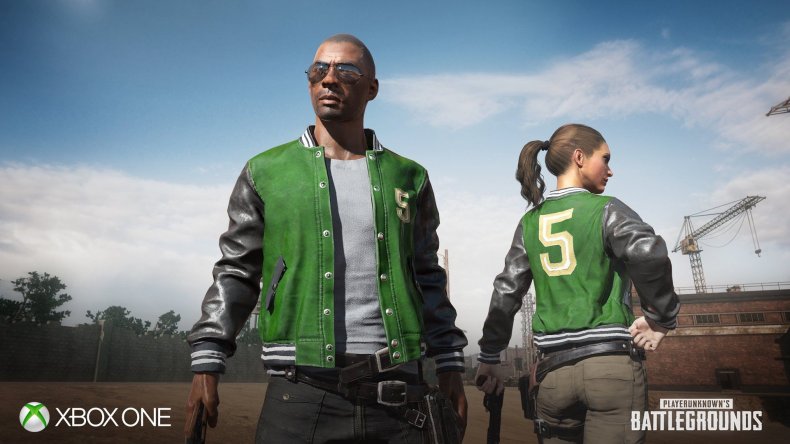 What remains to be seen is just how much Patch 11 improves the title's Game Preview experience. While the intent to optimize is obviously there, there isn't enough specificity in these notes to suggest drastic adjustments. In its latest installment of ongoing performance analyses, Digital Foundry concluded that PUBG on Xbox One was still well below the threshold of acceptable gameplay.
In addition to Xbox One, PUBG is also available on PC, iOS and Android. The mobile versions do not support cross play with consoles.
Has PUBG on Xbox One improved with this most recent update? Will you be wearing your Varsity Jacket when it arrives? Tell us in the comments section!