'PUBG' PC Update 17.1 Fixes Scopes & Revives on PTS & Live - Patch Notes
PUBG update 17.1 has landed in limited capacity on the PC Test Servers. True to its name, the small download fixes bugs that have frustrated players over the past few weeks. The patch notes suggest this is just one small performance fix ahead of many more in the future. It's expected to be on live servers by 10 p.m. EDT July 11.
'PUBG' UPDATE 17.1 PATCH NOTES
Gameplay
Improved off-road driving performance of the pickup truck
The iron sight default zeroing for all SMGs is now 100m.
The crossbow's zeroing will always be 25m even with a scope attached.
Bugfixes
Fixed an issue with the wrong 4x scope (ACOG) reticle was used on the SLR. A cross type reticle is now used instead of the chevron.
Fixed an issue preventing you from being able to aim right away after switching over from the driver's seat
Resolved with Hotfixes
Sanhok server performance improved as of July 9
NA matchmaking fixed between July 7 and July 8
Available in Live (By 10 p.m. EDT July 11)
Issues preventing players from reviving teammates have been fixed. This was caused by anti-cheat detection.
Beyond these fixes in update 17.1, PUBG Corp has once again promised to address the server problems and performance issues many players have complained about. "Right now we're developing new plans to resolve various problems facing PUBG, prioritizing server performance, client-side performance, anti-cheat and bugs," a recent statement from the game's development team reads. However, due to ongoing action at the PUBG Global Invitational throughout the month of July, it will take time for those glaring problems to be fully resolved.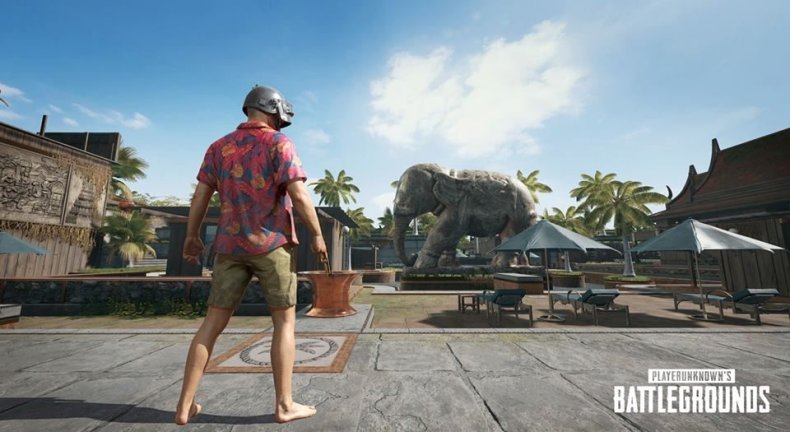 These words of condolence arrive amidst widespread discontent from pros and fans alike. Prominent PUBG player Shroud is one of many influencers to lash out at PUBG Corp for its apparent inability to keep up with hackers and prevalent bugs. As other battle royale games like Fortnite continue to dominate the conversation, the current situation, and the unfortunate delay for fixes, is yet another bad look for the game that first sparked interest in the genre.
PlayerUnknown's Battlegrounds is available now on PC and in Game Preview on Xbox One. Update 17.1 is exclusive to PC.
What's your take on update 17.1 and the many problems facing PUBG? Will PUBG Corp ever get its act together? Tell us in the comments section!