'PUBG' PS4 Gets Pricey 'Suicide Squad' Harley Quinn & Joker Skins
PUBG just got a major store update on PS4 that offers Joker and Harley Quinn-themed skins for those willing to pay for them. The set has existed on PC and Xbox One since last fall, but players on Sony's console will have the chance to get in on the action until March 7 at 3 a.m. EST.
Just like their counterparts on other platforms, the Joker and Harley Quinn cosmetics can be purchased piecemeal at about $5 for accessories and $15 dollars for each character outfit. If you'd like to buy the whole set as a crate, Joker costs $19 while Harley Quinn costs $24. The full price breakdown is below.
The Joker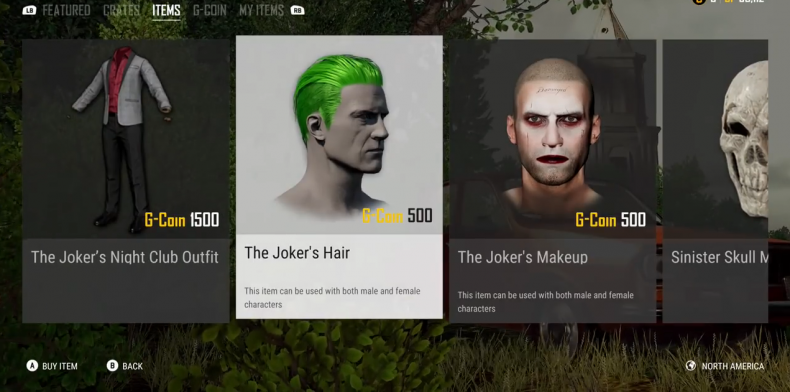 Hair: $5
Makeup: $5
Night Club Outfit: $14.99
Complete Crate with all three items: $19.99
Harley Quinn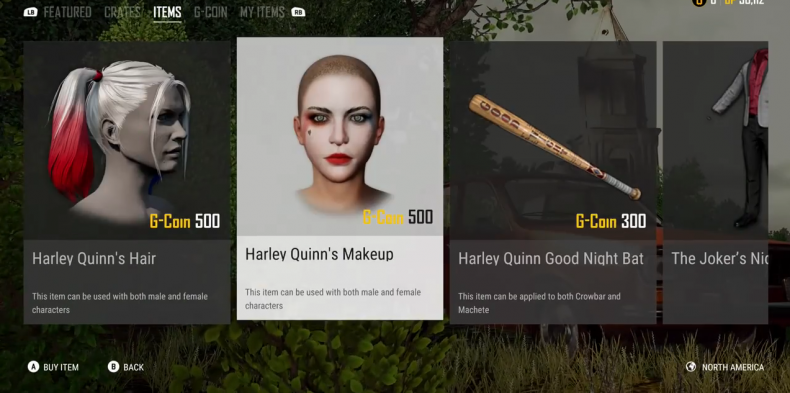 Hair: $3
Makeup: $3
Daddy's Lil' Monster Outfit: $19.99
Complete Create with all three items: $24.99
Both crates were initially offered on PC and Xbox and were just pulled from both shops at the end of January. The reveal of this DC partnership arrives just a few months after Fortnite made waves with its Thanos-centric Infinity Gauntlet mode last May.
As much as PUBG players love their skins, the latest Crate reveal comes at a somewhat inopportune time for the game's PS4 community, many of whom feel their version of the game has been neglected since its release in December. The platform did get the Vikendi snow map at the end of January, but numerous players have pointed out online that the arena has many critical bugs still in need of fixing. In other words, it may not have been the best time to premiere a delayed selection of paid DLC.
PUBG is available now on PC, Xbox One and PS4. The Suicide Squad cosmetics are exclusive to PS4 through March 7 at 3 a.m. EST.
What are your thoughts on PUBG's Joker and Harley Quinn Crates? Are you willing to pay for these expensive, licensed skins? Tell us in the comments section!