'PUBG' PS4 Release Time: When Can You Preload & Download the Game?
PUBG has nearly arrived on PS4, so we're here to tell you the exact time the game releases on Sony's flagship console. We've also got details on preloads and preorders for those who still need them. Are you ready to play the game that kicked off the modern battle royale craze?
What time does PUBG Release on PS4?
According to an official blog post from the game's developers at PUBG Corporation, PUBG is expected to release on PS4 at 12 a.m. local time Dec. 7. As far as North America is concerned, all players should have it on the East and West Coast by 3 a.m. EST.
What About PUBG PS4 Preloads and Preorders?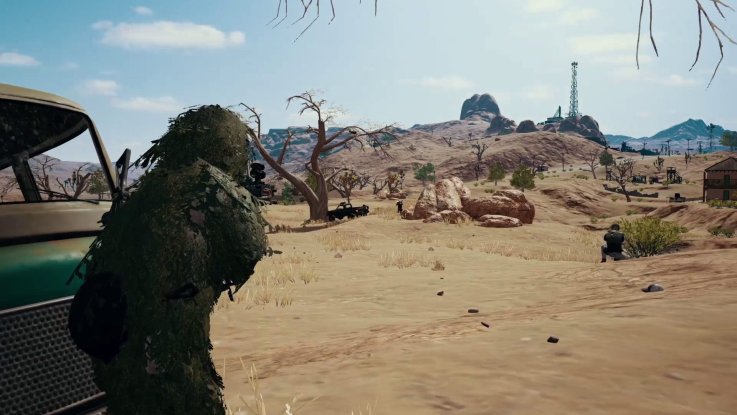 If you want to get into a lobby as soon as PUBG goes live, preloads are currently active. That means, if you purchase the $30 Looter's Edition, $50 Survivor's Edition or $60 Champion's Edition right now, the download will start immediately as long as you have enough disk space.
There are a few ways to trigger a preload on PS4 if one hasn't started yet.
Go to the PlayStation Store page for your purchased edition and press the button to download it. Note that PlayerUnknown's Battlegrounds is the proper search term. Looking for PUBG may not work.
Scroll over to your games library and look for your edition of PlayerUnknown's Battlegrounds in the purchased section. Press X on the icon and then hit the button to download it.
Preloads for PUBG on PS4 require at least 25GB of free space. You may also have the option to download PUBG PTS as well. This is the Public Test Server, where all new content makes its first appearance in the game. In this particular case, the PTS likely features the Vikendi snow map.
If you're interested in preorder packages, here's a summary of what each one includes.
Looters Edition $30: Base game
Survivor's Edition: Base game, Vikendi Survivor Pass, 2,300 G-Coin and 20,000 BP.
Champion's Edition $60: Base game with Survivor Pass plus 6,000 G-Coin and 20,000 BP.
Exclusive Loot : All pre-orders also feature cosmetics for Nathan Drake's Uncharted outfit and Ellie's backpack from The Last of Us.
The console version of PUBG is essentially content complete with the Xbox One version of the game. It features Erangel, Miramar and Sanhok, with a probable Public Test Server for the Vikendi snow map due soon after launch. We'll provide more info about PUBG on PS4 as it becomes available.
PUBG is available now on PC and Xbox One. The PS4 version goes live at midnight local time Dec. 7.
Will you be playing PUBG on PS4 later? Will this game still be a hit on Sony's console despite its year-long delay? Tell us in the comments section!
'PUBG' PS4 Release Time: When Can You Preload & Download the Game? | Gaming