The makers of PUBG sent down the banhammer Thursday afternoon in a ban wave believed to iimpact more than 30,000 fraudulent player accounts. What PUBG Corp likely didn't expect, however, was that its new security measures would also implicate several of the game's pro players.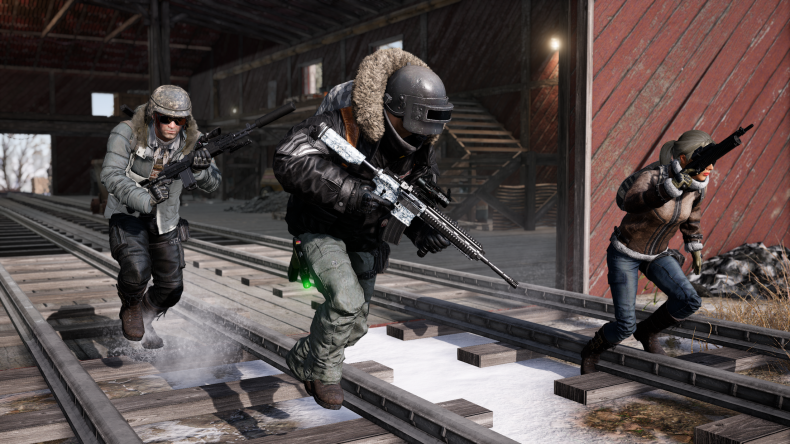 Like ban waves in most popular online games, technology is at the center of it all. In this particular case, Radar Hacking was the main target. For those unaware of how the method works, Radar Hacks reveal detailed server information and send the collected data to an external device via a third-party VPN. In layman's terms, Radar Hacks allowed PUBG cheaters to see all player positions via a second monitor or smartphone application. Previously these methods went undetected, but it appears PUBG Corp, and its anti-cheat algorithm called BattlEye, can now flag when such services are active. The change was smartly implemented alongside the live arrival of the Vikendi snow map earlier this week.
Given what we know now, it appears use of this unsanctioned assistive software was somewhat popular in PUBG's European and North American esports scenes. Over the last handful of hours, multiple apologies, suspensions and explanations have been posted on behalf of players and organizations alike. Chief among them is Can "TEXQS" Ozdemir of the Pittsburgh Knights, who has earned nearly $36,000 in prizing since joining the organization about one year ago. With news of the ban still fresh, the Knights said they would be suspending TEXQS until a full investigation could be conducted.
The bans also include Sezk0 and Houlow of the French team, SDF. In a Twitter post Friday evening, teammate Nicolas Vincent "Fr_Steph" Fayon admitted to having knowledge of Radar Hacks. "THZ and Houlow decided it without us and did not want to tell Sezk0 and myself about it," he said in a translation. Suspicions rose when teammates were admonished for not following in-game calls that didn't align with the information available.
Last in the roundup are Copenhagen Flames players "Hoffmann88" and "Player Jones." Jones confessed in a Twitter post, saying "I used this magical radar called Xradar, which apparently was 100 percent safe. Well, I guess not. I used it on the evening of Dec. 17 for two or three hours when playing GLL Rampage." As of now the list includes many other suspected players like Aleksandr "S1D" Sidorov of the Russian Red Diamonds. Despite recently qualifying for the European Pro League, Sidorov suddenly ended his PUBG career hours before the ban went live. He has neither confirmed nor denied accusations of cheating.
That being said, it should be noted that, just because these players were seemingly caught in the ban wave, that doesn't mean any of the mentioned parties used Radar Hacks in LAN tournament scenarios. It would be quite a gutsy move for someone to cheat in such a tightly-monitored environment, but online qualifiers and smaller tournaments are still wide open for exploitation.
No matter how you slice it, this is a bad look for a PUBG esports scene that has struggled to gain global traction despite the game's continued popularity. With many failed events behind them, PUBG creator Brendan Greene said in July that 2018 is "all about getting PUBG to be esports-ready." Just as in the live game, it appears stamping out cheating will be one of PUBG Corp's biggest missions heading into the new year. The publisher has yet to comment on this developing scandal.
PUBG is available now on PC, Xbox One and PS4.
Do you think PUBG esports has a cheating problem? Have you used Radar Hacks before? Tell us in the comments section!