'PUBG' Secret Agent Event Helps You Level Up Your Console Survivor Pass
PUBG has launched a new Secret Agent Community Event on PS4 and Xbox One. To celebrate the recent release of the Wild Card Survivor Pass on those platforms, players are encouraged to share their stealthiest screenshots and videos on Twitter using #PUBGSecretAgent. The event runs from June 15 at 3 a.m. EDT through June 19 at 3 a.m. EDT.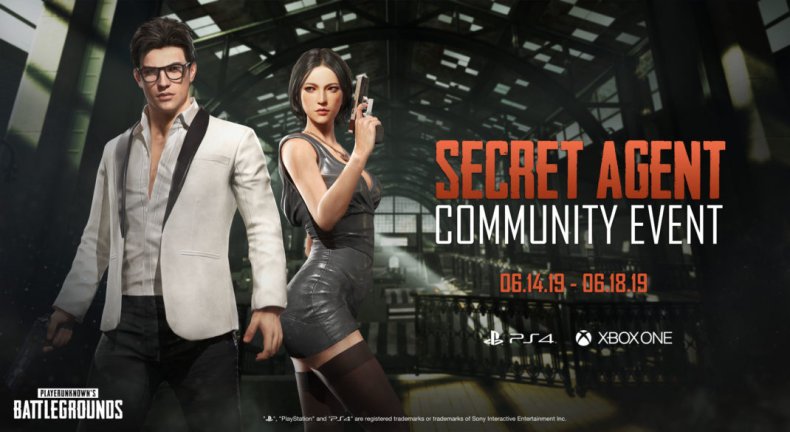 While these scenarios don't necessarily guarantee you'll be one of the 40 lucky players to receive a 5 Level Up ticket for your efforts, here are a few examples worth considering.
Stealthily using a funny emote behind an opponent.
Avoiding detection using bushes.
Sneaking into another player's vehicle.
Hiding inside a bathtub.
Newsweek subscription offers >
If selected, you'll be notified via a Twitter message.
Survivor Pass 3: Wild Card launched at the end of May on PS4 and Xbox One for 1,000 G-Coin. The 5 Level Up ticket players receive for winning this contest has a value of 500 G-Coin. Major rewards for the Survivor Pass include dozens of cosmetics like a Floral Shirt, Form-Fitting Dress and Beach Shorts. The Survivor Pass runs through August 6 at 1 a.m. EDT.
This news arrives during what's been a somewhat slow period for PUBG's console versions. The game's next major update is scheduled to arrive June 27 and features the Weapon Mastery System, increased AR spawns on Erangel and Vikendi, as well as the new Tactical Marker ping system.
PUBG is available now on PC, Xbox One PS4 and mobile. The Secret Agent Event is exclusive to PS4 and Xbox One.
'PUBG' Secret Agent Event Helps You Level Up Your Console Survivor Pass | Gaming