'PUBG' Suing Epic Games & 'Fortnite' for Copy Infringement in South Korea
PUBG and Fortnite have competed for gamers' attention over the past several months, but now it appears the Battle Royale feud will be taken to the courtroom. According to a report from The Korea Times, PUBG Corporation filed a lawsuit against Epic Games Korea in January of last year. Fortnite Battle Royale is predictably at the center of the debate.
While the source article is light on quotes from either publisher, a spokesperson for PUBG Corp. reportedly took issue with an Epic Games release being so similar to PUBG shortly after Bluehole's early access game amassed millions of active players.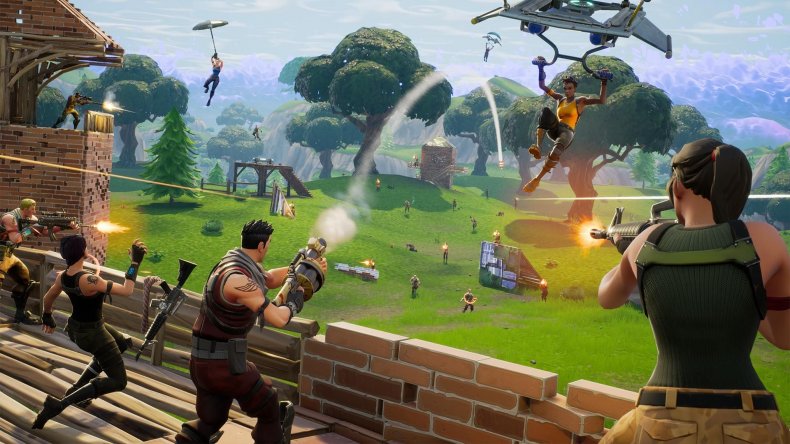 The back and forth between Fortnite and PUBG has been ongoing since Fortnite Battle Royale made its free debut last September. Epic Games was open about PUBG's inspiration for the mode at the time, saying in a blog post "we love Battle Royale games like PUBG and thought Fortnite would make a great foundation for our own version." PUBG Corp. responded a few days later suggesting "we are concerned that Fortnite may be replicating the experience for which PUBG is known." This led PUBG Corp to "contemplate further action," and apparently action has been taken.
This isn't the first lawsuit PUBG Corp. filed against developers of Battle Royale games, but it's the most high-profile example. In early April, documents surfaced suggesting PUBG Corp was also suing NetEase, the minds behind mobile PUBG clones Knives Out and Rules of Survival. The filing made similar copyright allegations to those levied against Fortnite.
It should be noted that, while PUBG is credited with popularizing Battle Royale modes last year, it wasn't the first game to feature that experience. PUBG began its life as a mod of Arma 3 and was preceded by a similar offering in H1Z1: King of the Kill. The situation gets even messier when considering PUBG is made with Unreal Engine, a game creation tool licensed by Epic Games.
Because the lawsuit has reportedly been filed in South Korea, it's unclear if any possible penalty against Fortnite would apply to the game outside that region. One thing that is certain, however, is that Epic definitely has the cash to withstand any lingering fines or legal fees. According to a recent SuperData report, Fortnite made $223 million in March alone. Epic Games is also investing $100 million in Fortnite esports.
This is a developing story, and we'll do our best to keep you informed of the situation as it unfolds.
PUBG is available now on PC and in Game Preview on Xbox One.
What are your thoughts on the feud between PUBG Corp and Epic Games? Should Fortnite fans be worried? Tell us in the comments section!