'PUBG' Update 1.27 Adds PGC Content & Fixes Bugs on PS4 & Xbox - Patch Notes
PUBG has just been updated on PS4 and Xbox One with a few small bug fixes and additional content to celebrate the PUBG Global Championships happening throughout the month of November. While the download is feature-thin its size is quite large, particularly on Xbox One. PUBG Corp apologized for the inconvenience citing technical difficulties. The full patch notes arrive courtesy of a PUBG Corp blog post.
PUBG Console Update 1.27 Patch Notes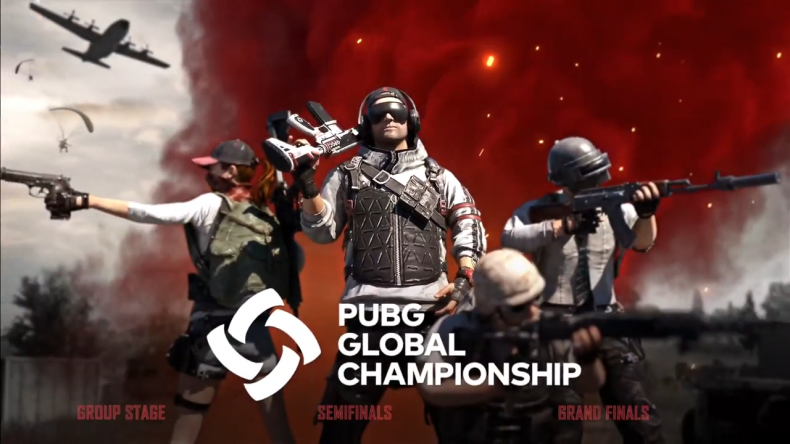 UI/UX
Added updated lobby background and music in celebration of PGC 2019.
Season 5 lobby and music will return after PGC 2019.
Bug Fixes
Fixed an issue where the lock icon is incorrectly displayed for private Custom Match rooms
Fixed an issue where the weather setting of all Custom Match rooms are displayed as 'Sunny'
Fixed an issue where a character would sometimes teleport in the early phase
Fixed an issue where a Mirado skin is applied over the Gold Mirado
Fixed an issue where a character's mouth is glitched when holding a throwable item
Fixed an issue where a character's modeling is incorrectly displayed when wearing certain jackets with PLAYERUNKNOWN's Bandana
Fixed an issue where a female character's net is glitched when wearing Erangel Biker Jacket with Longsleeved Turtleneck
Fixed an issue where textures and icons of some items added in the October update are incorrectly displayed
As far as the patch notes are concerned, then, PUBG update 1.27 is more or less a cosmetic patch from any and all perspectives. On the features side, PGC lobby acurements have nothing to do with the in-game experience, and almost all of the listed bug fixes offer solutions to graphical shortcomings. The console versions of PUBG are still full of visual glitches and oddities, but today's update goes a long way toward ironing out some of the more obvious examples spreading across the community. The patch doesn't make any of the action better, but at least matches are able to stay grounded in the gameplay without being interrupted by weird things to look at.
The larger purpose of this download is, of course, to publicly advertise for upcoming PGC 2019 matches in-game. For those unfamiliar with the PUBG esports circuit, PGC is the game's final major esports event of the year, featuring representation from the world's best teams like FaZe Clan, Liquid and Genesis. The competition's semifinals are set to take place November 15, with the Grand Finals following one week later on the weekend of November 23. As the bracket heats up, this update ensures all players know about the upcoming action.
PUBG is available now on PC, Xbox One, PS4 and mobile. This 1.27 update is exclusive to Xbox One and PS4.
What are your thoughts on the latest console update for PUBG? Will you be watching any matches of PGC 2019? Tell us in the comments section!