'PUBG' Update 1.41 Fixes Team Deathmatch Bugs on PS4 & Xbox - Patch Notes
PUBG update 1.41 is officially live on PS4, following the release of the 1.40 patch about one week prior. Today's update isn't content-heavy like the last one and it, instead, seeks to solve lingering bugs related to skins, the Team Deathmatch mode and more. Read the full patch notes below courtesy of a PUBG Corp blog post.
PUBG Update 1.41 Patch Notes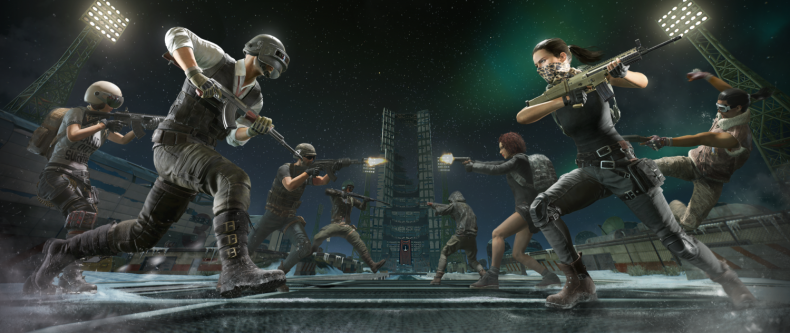 Re-introduced Sanhok and Vikendi maps to TDM
Fixed an issue where Xbox players were unable to search for PS4 players
Fixed an issue where a weapon in the 2nd slot moves when pulling the pin out of a throwable
Fixed an issue where the motorcycle skin is not shown in the level 100 "Speed Demon" Survival Mastery pose
Fixed an issue where S686 and S1897 shotgun shells display incorrectly while reloading if a skin has been applied to the weapon
Fixed an issue preventing players from inviting their friends to custom matches after pressing the invite button
[TDM] Fixed an issue that caused players to climb stairs unnaturally after respawning
[TDM] Fixed an issue causing the Equipment/Backpack icons to occasionally not show on the UI
[TDM] Fixed an issue where Blue Zone damage is not dealt to players that stand up after crouching or proning outside the playable area
As mentioned above, this update doesn't do much to reinvent the PUBG console experience as players know it. It does, however, seek to satisfy a PUBG console audience that has long been disappointed by the game's technical performance compared to its PC version. Most of these adjustments are fairly meaningless, but there's a big change when it comes to Blue Zone damage in TDM. It goes without saying that any bug that allows players to avoid being damaged by the zone can be easily exploited by cheaters. As such, we suspect this flaw was the main reason this hotfix was pushed so quickly.
This update proceeds the console version of the 6.3 update, which brought the explosive Pazerfaust weapon to the game. It also introduced a few key weapon balance changes to make guns like the Tommy Gun and UMP more viable in the current meta. These features have been appreciated by fans, but the execution of the patch wasn't flawless. With this update, hopefully many listed and unlisted problems have been solved.
PUBG is available now on PC, Xbox One and PS4. This update is exclusive to Xbox One and PS4.
What are your thoughts on today's PUBG console update? Were you experiencing these Team Deathmatch bugs? Tell us in the comments section!