'PUBG' Update 16 Makes the Sanhok Event Pass Less of a Grind - Patch Notes
PUBG update 16 has deployed on live servers after some brief maintenance, and, as promised, the new content focuses on addressing user complaints surrounding the Sanhok Event Pass. With the changes outlined in these patch notes, earning cosmetics should feel like slightly less of a grind.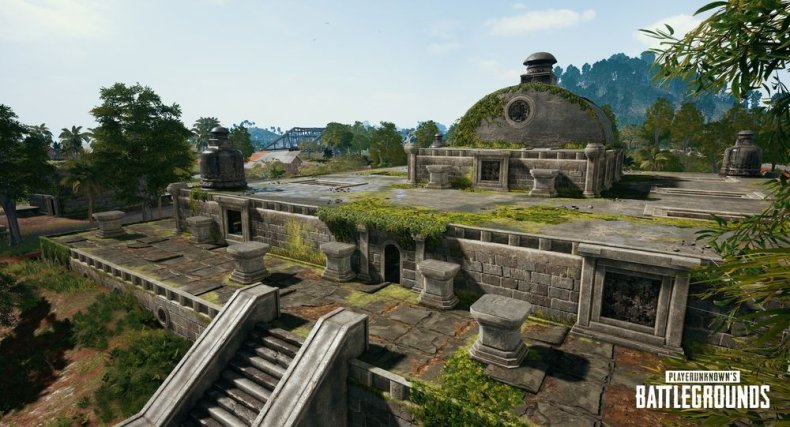 Event Pass: Sanhok
Event Pass system's progression mechanisms have been adjusted.

Daily XP Limit 80 → 120
Minimum play time required to count towards mission progress: five minutes → two minutes
Minimum play time required to acquire XP: five minutes → 2.5 minutes
Base play time XP payment is now granted in 2.5-minute intervals, instead of five-minute intervals. Previously, two XP was granted every five minutes, now one XP is granted every 2.5 minutes.

For Duo or Squad games, mission progress is updated when your team wins the game, or when your whole team is eliminated.
'Reach top three without killing anyone in Solos' mission requirements have been changed. The mission now requires reaching top three with two kills or less.
Crates
Aviator Crate is now included in the Random Crates, and the overall chance of acquiring each crate has been changed as follows:

Aviator: 20 percent
Equinox 15 percent
Triumph 10 percent
Raider: 15 percent
Fever: 2.5 percent
Militia: 15 percent
Biker: 10 percent
Desperado: 2.5 percent
Survivor: five percent
Wanderer: five percent
Sound
The volume of footsteps has been slightly increased.
Performance
Optimized memory encryption mechanism to decrease lag
Bug Fixes
Fixed an issue where walking on thatched roofs on houses in Sanhok did not produce footsteps
Fixed an issue where even under correct zeroing settings, the ADS aim point and actual bullet trajectory were slightly misaligned

This issue was most noticeable with the QBZ and crossbow.
The changes impact parts of the paid Event Pass that many players have deemed unfair. Players will have to survive for a shorter amount of time for challenge progress to count, and they'll be able to accumulate 66 percent more Event Pass XP on a given day. That means getting to level 20 might take around 130 hours of play time as opposed to the minimum 200 hours that was calculated by fans earlier this week.
PUBG 's Sanhok Event Pass has been controversial given its recent addition to a game that already costs $30, but, with update 16, PUBG Corporation seems to be taking the proper steps to push in-game progression in the right direction. While the system still isn't perfect with its temporary gear and short length relative to its $10 cost, the improvements here are appreciated. If you're looking for a complete Event Pass overhaul, though, this update doesn't offer it.
PUBG is available now on PC and in Game Preview on Xbox One. Update 16 is exclusive to PC.
What are your thoughts on the Event Pass after today's update? Has PUBG Corp done enough to make progression worth it? Tell us in the comments section!