'PUBG' War Event Mode Adds 10-Person Squads - Rules, Dates & Times
PlayerUnknown's Battlegrounds has a new Event Mode called War, bringing 10-person Squads into the game. In a Steam Community post Thursday evening, PUBG Corporation outlined the dates, times, rules and other details battle royale enthusiasts should know.
WHEN DOES 'PUBG'S WAR EVENT MODE START AND END?
It started April 12 at 10 p.m. EDT, and finishes April 15 at 10 p.m. EDT. In other words, the whole weekend is yours to fight for that cooperative chicken dinner.
HOW DOES 'PUBG'S WAR MODE WORK?
War can be played from a first or third-person perspective, and consists of a maximum of three 10-person teams. The Safe Zones are immediately visible, but, in an interesting twist, they never change through the duration of a match. Each kill earns three points for your Squad, while DBNOs and Revives earn one point. Five points are deducted for harming your team in any way, and the match continues until 200 points are collected. If no team reaches 200 points in 15 minutes, the highest-scoring Squad wins. As an added bonus, respawns are in effect too.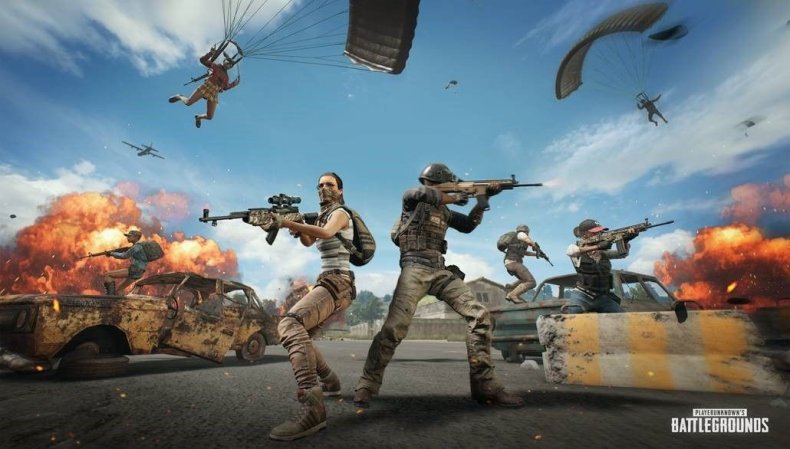 As far as loot is concerned, all players spawn with a Random AR or DMR, a radom pistol, a level 1 helmet and vest and one grenade. Up to nine friends can join each match, and the Red Zone is totally disabled.
HOW CAN I WIN THE WAR EVENT MODE?
Because War turns so much of the fundamental PUBG gameplay formula on its head, it's difficult to offer concrete advice to secure a victory. Since everyone spawns in with weapons and a basic means of defense in such a small space, the action is bound to get hectic very fast.
Unless you consider yourself an expert sharpshooter, we strongly advise against pushing into the massive scrum that breaks out at the start of each match. It's a quick way to score points, but you might also hurt one of your squadmates in the process.
Respawns ensure you don't have to play as cautiously as you might in a standard PUBG round, but it still pays to be smart. If you can survive once the herd has thinned, head to spots on the map that might otherwise be considered population centers. You'll have more allies surrounding you, which means you'll be able to counter an ambush fairly easily. Because players mean points and points mean victory, the key to success in War is striking a perfect balance between playing it cool and being aggressive.
PlayerUnknown's Battlegrounds is available now on PC and in Game Preview on Xbox One. Event Modes are exclusive to PC.
What are your thoughts on PUBG's latest Event Mode? Do you enjoy the frantic action? Tell us in the comments section!