'PUBG' Xbox Update Adds Analog Movement & Bug Fixes - Patch Notes
The latest PUBG update on Xbox One fixes bugs and adds analog movement capabilities. The advantages of the new traversal system are fully explained in the patch notes on the game's official forums.
'PUBG' Xbox Update Patch Notes
Analog Character Movement
Currently, players only move in eight directions (45 degrees between each direction). After the hotfix, players will be able to move at more accurate angles.
Stability
Fixed an issue where toggling the mute option of a teammates mic caused the game to crash.
Optimized physics surrounding chained/wooden fences that were destroyed by a vehicle.
Fixed a sound issue which in some instances could cause the game to crash when windows were broke.
Fixed an issue where the button guide when opening the Inventory caused the game to crash.
Performance
Optimized world loading so that assets will load at a faster rate
Improved loading speed of detailed textures on Xbox One X (assets will load at the same rate as before Update #17).
Optimized scoping at leaves and grass to reduce frame rate drops.
Bug Fixes
Fixed an issue where the sound of footsteps on sand was being played twice.
Fixed an issue where sometimes player loot crates would not show after a player died.
In short, today's PUBG Xbox One update is yet another patch promising greater stability in the Game Preview build. While the addition of analog movement could potentially lead to slight variation in gameplay, the change won't drastically alter the experience players already know. PUBG's Xbox development team has recently emphasized stability for the game's console players, and that's exactly what they get with this patch. The download size is fairly small, but the fixes therein will hopefully result in a better game.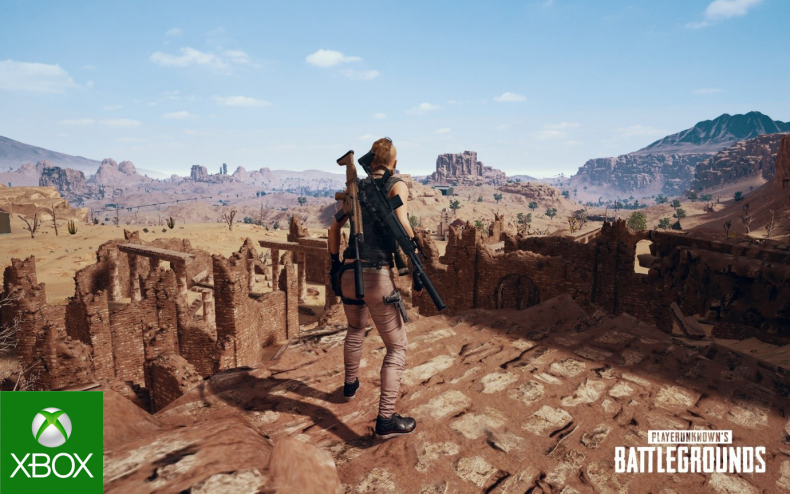 Performance fixes like these are especially important for Xbox players before Sanhok debuts on the console build later this year. The map's smaller size creates more frantic action, but that quality also makes it a greater strain on system resources. Developers need to clean up the existing code to ensure the new content runs smoothly.
PUBG is available now on PC and in Game Preview on Xbox One. Today's update is exclusive to the Xbox One version of the game.
Did today's hotfix address your complaints with PUBG on Xbox One? Which bug would you like PUBG Corp. to fix next? Tell us in the comments section!